Introducing: Emanuela – Listen to her debut album "Made In Heaven"
Emanuela is an artist and performer with a passion for appealing yet intelligently crafted music. As a child, she loved to sing and continued to express herself freely throughout her youth. She studied classical music and jazz at one point, but she was more interested in writing pop tunes with an electronic touch. Her diverse background allows her to make music with a very distinctive sound, not only to write songs that are catchy but also to come up with unique arrangement ideas that make her tracks stand out.
Emanuela is an incredibly creative artist and songwriter who is not afraid to stand out and speak out, not only in terms of her lyrics but also in terms of the edgy, risky element she brings to her music. Her most recent release "Made In Heaven" is an album featuring ten tracks.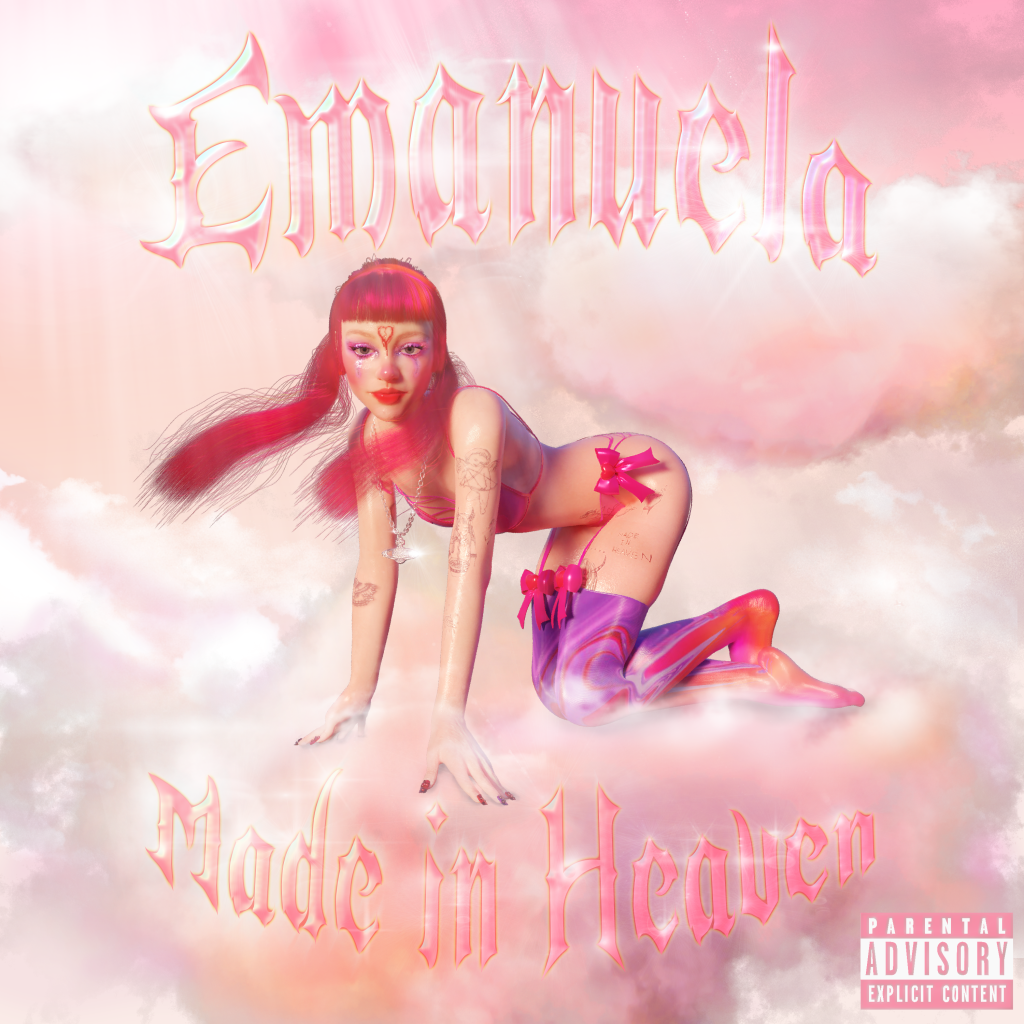 It opens with the title track, "Made In Heaven" which quickly morphs from an angelic, ethereal landscape into a busy, glitchy electronic beat with some synth blips that are reminiscent of retro games and old-school samplers. This track is a perfect example of what it's like to produce great electronic pop music with a contemporary twist and an experimental edge that never deters from the pure appeal of a good pop hook. The vocals are just perfectly on top of the mix, showcasing Emanuela's personality and upfront attitude, sultry, enticing, and melodic at the same time. The melody of the chorus is truly unpredictable, with a staggering beat and some left-field experimental sounds.
There is also room for a collaboration, as the third track on the album happens to be a collaboration with Gido, who joined this wild ride on the song "Switch".
The album continues on with "Sick", a true banger with some noise-inspired synth parts and some mind-boggling breakbeat arrangements that feel like your speakers are about to collapse from the grinding weight of the bass.
"YOUNG BOI" could be the catchiest track on the record, with an industrial beat that reminds of some of Björk's or Grimes' more experimental moments, the perfect beginning to the second half of the release.
"Pet Me" has a more immersive texture, and the vocals are even more prominent, not only using some harmonizers and layering to enhance the vocal structure but also relying on some chopped vocal samples to add to the vibe of the music.
"Suck Dick For Fame" continues on the glitchy electronic path, delivering a true melting pot of sounds, and one of the most unapologetic tracks on the record.
This release is also quite distinctive because of the sheer quality of the production. The mixes are balanced and very detail-oriented, making for a lively, edgy, and stark sonic approach. In other words, there are many subtle nuances in Emanuela's songs, which really add to the richness of the album when summed up together. The frequency spectrum of the productions is also very balanced, with a tight yet deep low-end working wonders along with a smooth top end, which adds a sense of clarity to the music. The artist, who has been collaborating with producer Alon Renser since 2018, knows exactly what she wants to convey with her music, and the two are able to come up with some unique ideas and skillful structures that are maximizing the emotional potential of their releases.
With its industrial, yet catchy, outrageous, and sexy vibe, this album feels like a perfect representation of Emanuela as an artist, This is the kind of album that will surprise you for its sonic variety, and will keep you on the edge of your seat due to its catchy yet unpredictable arrangement. Emanuela is one of those artists who set the bar higher and push the envelope when it comes to their sound, as this new daring album shows.
Make sure to check it out below!