Anne-Marie joins forces with Little Mix on new single "Kiss My (Uh Oh)".
British pop-star Anne-Marie returned with a new album, 3 years after the release of her debut album "Speak Your Mind", which featured the hit singles "Ciao Adios", "2002" and "Rockabye" with Clean Bandit and Sean Paul.
The talented artist made some standalone releases in 2020 with the singles "Birthday" and "To Be Young" feat. Doja Cat but officially initiated the kickoff of a new era back in January with the release of the lead single "Don't Play" with KSI and Digital Farm Animals.
A couple of months later she dropped the second official single "Way Too Long" in collaboration with Nathan Dawe and MoStack.
Then in March, she worked together with Niall Horan for the release of the third single "Our Song".
"Beautiful" was later on released as the only promo single from her new project – an Ed Sheeran and Max Martin-assisted bubbly pop track.
Finally, on June 23rd she dropped her sophomore album "Therapy" through Major Tom's and Asylum Records.
On the same day, she also released the fourth official single "Kiss My (Uh Oh)" and one of the most anticipated songs on the record, as it was previously revealed that it featured the mega-successful girl group, Little Mix.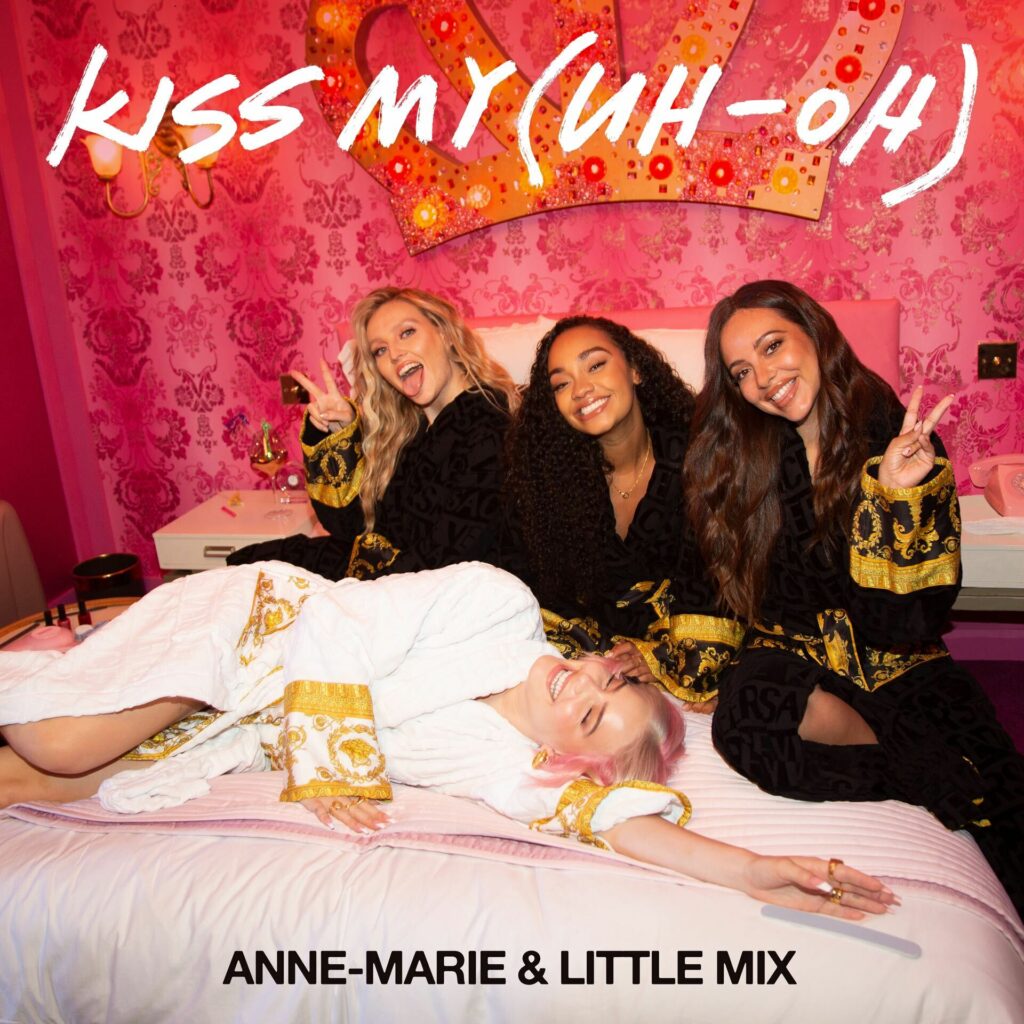 Many fans were even more excited about this release as the song samples Lumidee's 2003 hit single Never Leave You (Uh Oooh, Uh Oooh).
Talking about the song and her collaboration with Little Mix, Anne-Marie stated:
"Little Mix and I have been wanting to collaborate for so long. When this song came up, I sent it to Leigh-Anne [Pinnock]. Little Mix made it a hundred times better. It felt good to collaborate with girls because, for some reason, I tend to collaborate with boys. For me, this is song is about realising that someone isn't treating you right and plucking up the courage to walk away. It samples Lumidee's "Never Leave You (Uh Oooh, Uh Oooh)", which is the complete opposite meaning. But I just love that song. It was popping off in Essex when I was younger."
An official music video was also released along with the single, directed by Hannah Lux Davis (Ariana Grande, Jessie J, Ava Max, Demi Lovato, Halsey, Bebe Rexha).
One of the most fun tracks and videos of this year's summer, make sure to check it out below!