Avril Lavigne releases new single "Love It When You Hate Me" feat. blackbear.
Avril Lavigne is heavily preparing the way for the release of her upcoming seventh studio album under Travis Barker's new record label DTA, 3 years after the release of her last album "Head Above Water".
The talented singer recently revealed that it will be titled "Love Sux" and it is scheduled to be released on February 25th.
The album will consist of the following 12 new tracks: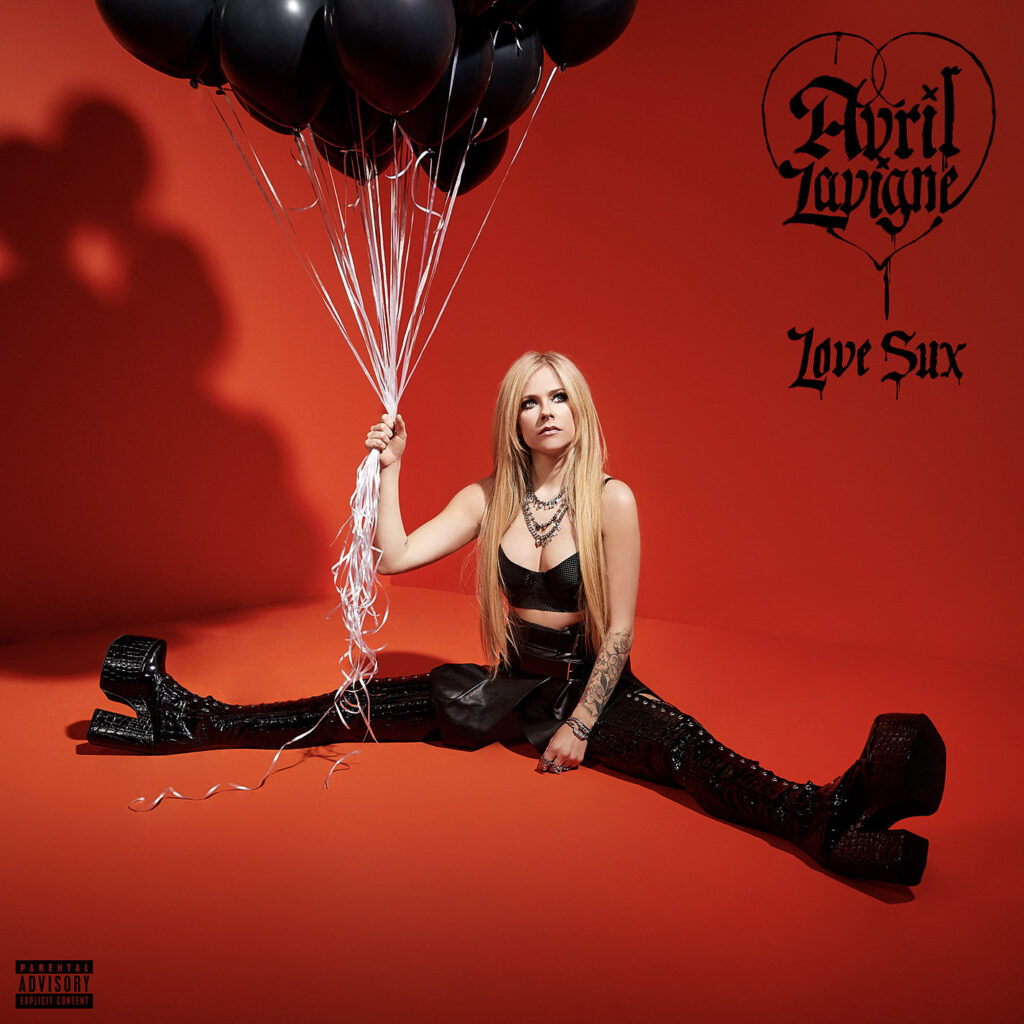 Cannonball
Bois Lie (featuring Machine Gun Kelly)
Bite Me
I Love It When You Hate Me (featuring blackbear)
Love Sux
Kiss Me Like The World Is Ending
Avalanche
Déjà Vu
F.U
All I Wanted (featuring Mark Hoppus)
Dare To Love Me
Break Of A Heartache
Talking about her new album, she stated that it is a return to her pop-punk roots and to be seen as a love letter to women.
"I really went back to what sounds I originally was influenced by at the beginning of my career [for this album]," she said in a recent interview. "To the core, I'm a kid from a small town who listened to bands like Blink-182 and Green Day and NOFX in high school, and I tapped into that."
She continued: "It's fast. It's fun. It's just pure rock & roll from front to back. There's a lot of reflecting upon different relationships that I have gone through and where I'm at, and even though there are songs about past love experiences that didn't work out, I'm in such a good place in my life that it's still just fun and feisty and light. I'm kind of poking fun at myself that I've gone through a lot in love."
Back in November, she kicked off the new era with the release of the first single "Bite Me" with an official music video following shortly after, directed by Hannah Lux Davis.
Now, she is continuing with the promotion releasing another new single, following the announcement of the album's release and it is no other than "Love It When You Hate Me" in collaboration with blackbear.
The track was written by the two artists alongside John Feldmann (Panic! at the Disco, 5 Seconds of Summer, Good Charlotte) and MOD SUN (Machine Gun Kelly, blackbear, G-Eazy), while the latter two also handled its production together with Travis Barker (Lil Wayne, YUNGBLUD, Doja Cat).
Make sure to give it a listen below!