Lacey Sturm releases new single "State of Me".
Lacey Sturm, former lead singer of rock band Flyleaf, is one of the fiercest and honest voices of rock music.
Her warm voice, her distinctive screams as well as her vulnerable and raw lyrics are the combination that has helped Lacey keep a loyal growing fanbase and validated success in the rock music industry – whether it is the Alternative or Christian rock scene.
After removing herself from the band in 2012 in order to focus on her family, she then decided to go solo and released her critically acclaimed debut album "Life Screams" in 2016.
While touring with other major bands such as Skillet, Metallica, Three Days Grace, and Seether, she also collaborated with Breaking Benjamin on their 2020 single "Dear Agony"
as well as with Love and Death on the cover version of "Let Me Love You" by DJ Snake feat. Justin Bieber from their recently released album "Perfectly Preserved".
Working on her sophomore album, due for release this summer, Lacey released "The Decree" as the first taste off of it in May of 2020.
Now, she is going on with the promotion of her new project by releasing her brand new single "State of Me" through Followspot Records / The Fuel Music.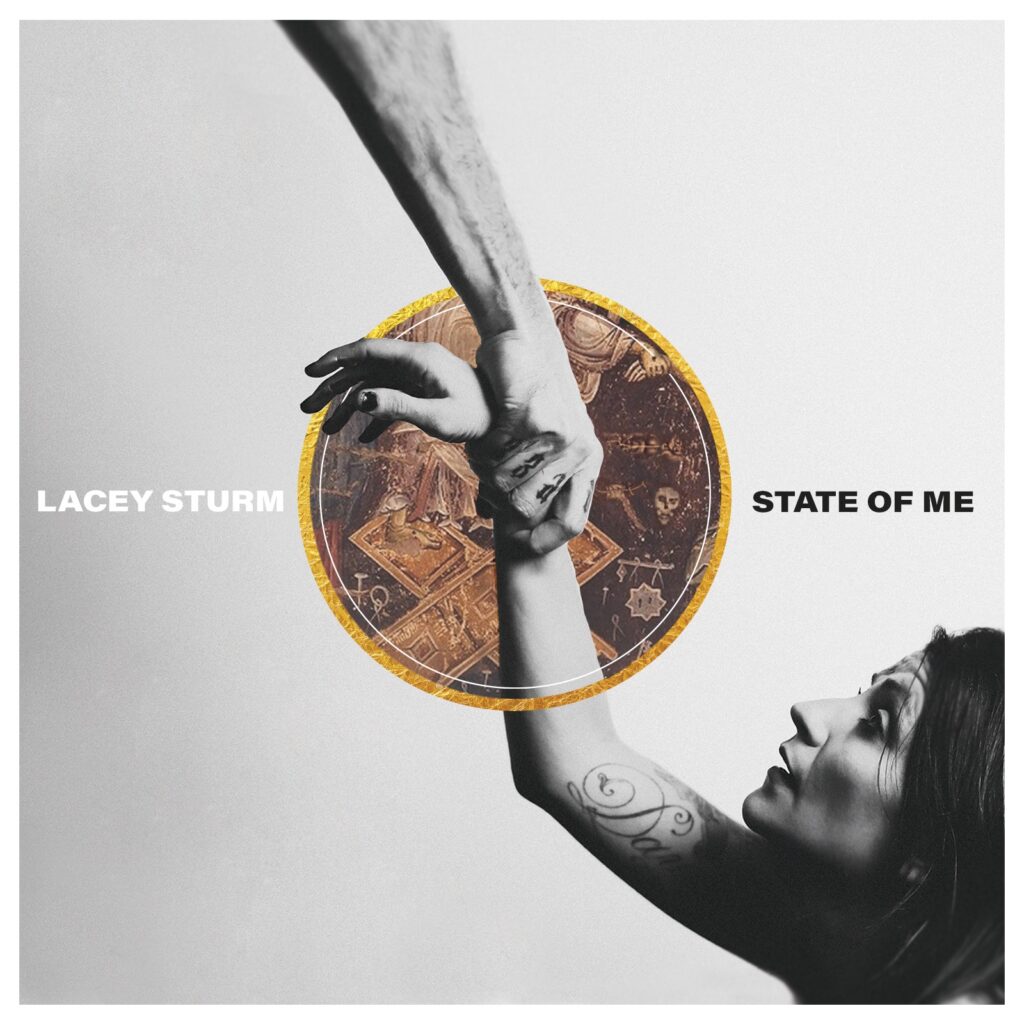 The track was written by Lacey together with power couple John and Korey Cooper of Skillet, while its production was handled by Lacey's husband Josh Sturm.
Talking about the song, she stated:
"Choosing life is violent in that we reject every subtle form of suicide, every eternal death choice that would try to disorient, distract and seduce us away," says Lacey, who lost someone close to her recently and has herself narrowly escaped suicide twice in her life. "Eternal life starts in our soul. So look at the state of it. And if you see eternal death, be violent against it, cut off every temporary thing that would bring that into your heart, and reach out and cling to eternal life, even if it costs you this temporary one. During times of loss, it's obvious that what we see is temporary. We have to accept that. But what lingers after loss is what we can't see. That is eternal," continues Lacey. "What really matters is love, faith, the spirit. The soul. When I focus there, on the eternal things, I find a tremendous resolve to protect what matters most."
Alongside the song, its official music video was released, directed also by Josh Sturm.
Definitely one of the most anticipated comebacks of the alternative and christian rock music scene.
Make sure to check it below!