"OK Not To Be OK" – Marshmello releases his new collaboration with Demi Lovato.
American electronic music producer and DJ Marshmello joined forces with Demi Lovato on his newest single titled "OK Not To Be OK".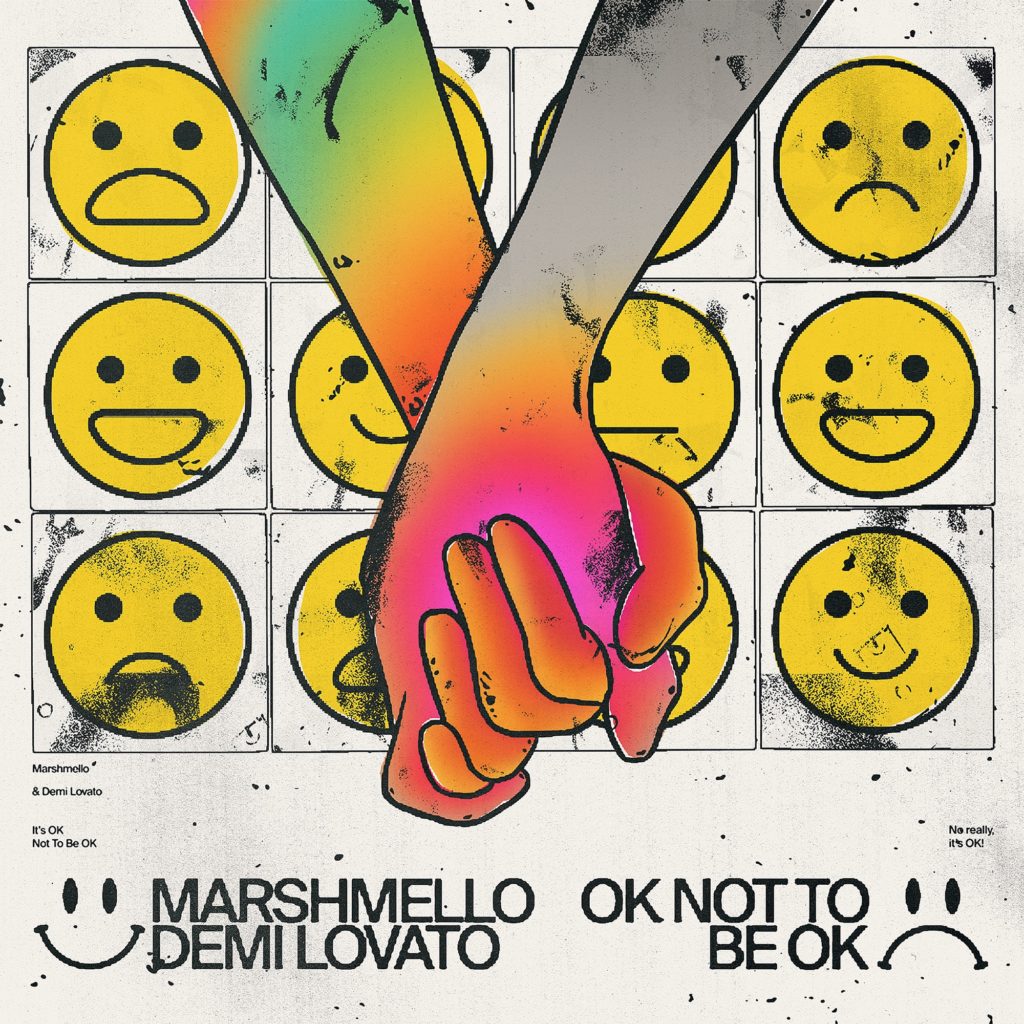 For the release of the song, both artists partnered with the organization "Hope for the Day", a non-profit organization that focuses on suicide prevention by providing outreach and mental health education through the use of music and art.
The song was written by Demi alongside Nick Bailey, James Gutch and Gregory Hein, while Marshmello handled its production. Lyrically, the song talks about mental health issues and the every day struggle of not feeling well with yourself but motivating people to not be afraid to talk about it.
Regarding the song, Marshmello stated:
"I think it's just such an important subject. I think a lot of people, about negative feelings and negative thoughts that are affecting them are kind of scared to bring it up, scared to talk about it. When in reality, they're scared because maybe the person won't relate or the person won't understand, when in reality most of time the person that you could bring it up to, will most likely has felt like this or will understand or can relate as well. So I think it's very important to talk about it."
The song was also released on the Global Suicide Prevention Day, supporting the day and its purpose.
Being all about positivity, Marshmello also collaborated with Halsey on the song "Be Kind" a few months ago and Demi released her single "I Love Me".
An official music video was also released for "OK Not To Be OK", directed by Hannah Lux Davis (Ariana Grande, Jessie J, Nicki Minaj, Halsey, David Guetta, Doja Cat) featuring both artists meeting their younger selves and lifting them up by telling them that it's okay to feel the way they feel.
A great song with a very important message to convey, regarding a very current global issue.
Make sure to check it below!