"Shed My Skin" – Within Temptation release brand new single feat. Annisokay.
Within Temptation are finally releasing some brand new music as promised last year.
The talented band had announced that they will be releasing new songs independently throughout the year which will add up to a brand new album.
First in May of 2020 they unveiled the first single "Entertain You", along with an official music video inspired by videos going viral of people being harassed as a result of prejudice.
Six months later they dropped the second single "The Purge", a song about finding redemption and learning from your past mistakes, no matter how painful the process may be.
Now, they are proceeding with their third single and their first release in 2021.
"Shed My Skin" is a powerful symphonic metal collaboration between Within Tempation and the German metalcore band Annisokay.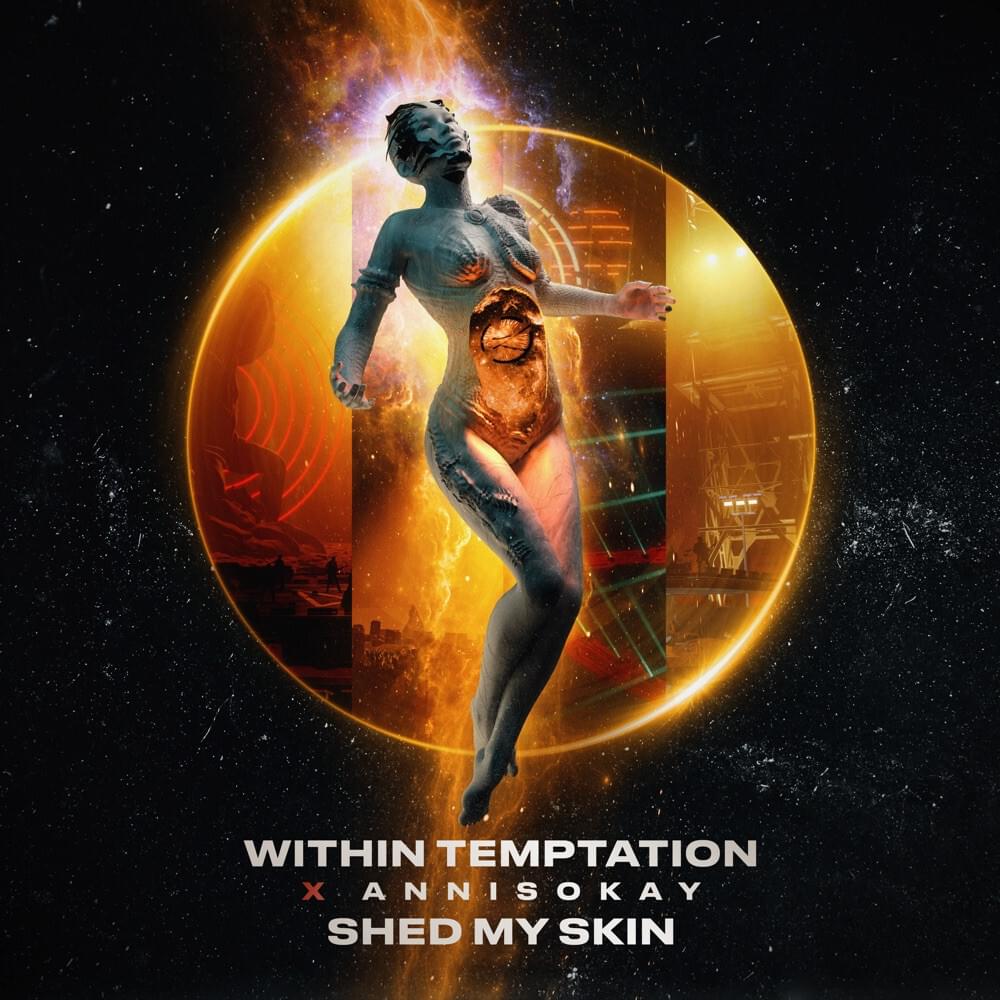 The track was written by Daniel Gibson, Robert Westerholt, and Sharon den Adel, while its production was handled by the band alongside Gibson and Mathijs Tieken.
Talking about the song, Within Temptation frontwoman Sharon den Adel stated:
"'Shed My Skin' revolves around dealing with inevitable changes in life. It is about becoming the person we are meant to be, even if that means losing people we love but have grown apart from. Real growth begins where comfort zones end and that's exactly what the song is all about: if we don't change, we don't grow. If we don't grow, we aren't really living."
On their collaboration with Annisokay, she continues: "We like to expand and broaden our horizon, and constantly find new music and bands that inspire us. Annisokay brings a super refreshing sound to the table, which we absolutely love. We are super happy that these talented guys wanted to join forces with us for our new single!"
Annisokay from their side stated:
​"Within Temptation is a band we love and have listened to for many, many years. You can imagine how stunned we were when they reached out and asked us if we want to feature on their next single – just because they love our music as well! We're beyond proud about being a part of this amazing song and really hope the people out there love it as much as we do."
The track features three different vocalists, with den Adel providing her vocals as well as Annisokay's Christoph Wieczorek providing male clean vocals and Rudi Schwarzer executing harsh vocals.
The official music video to the song is planned to make its premiere during their upcoming digital show "The Aftermath – A Show in A Virtual Reality", scheduled for July 8th and 9th.
Until give a listen to the song and don't forget to turn up the volume!