Album Review: Alicia Keys – "ALICIA"
It's been four years now since Alicia Keys released her last album "Here", which included the hit single "In Common", and many fans had started getting impatient.
The impatience grew even more when the release date of her newest project "ALICIA" was pushed back due to the pandemic outbreak, without having a specific release date.
Starting the promo a year ago, she released the first official single "Show Me Love" featuring RnB singer Miguel.
A couple of months later, she dropped another song, "Time Machine", along with its official music video.
Keeping on with the promotion in 2020 Alicia released "Underdog" as the next taste from the record – a feel good, guitar-assisted ballad.
Several months after the announcement of the album's delay, she released yet another single. This time "So Done" was chosen, featuring young RnB star Khalid – a song about living freely and on your own terms.
Finally, the album was released on September 18th through RCA Records, consisting of 15 songs – including the previously released singles.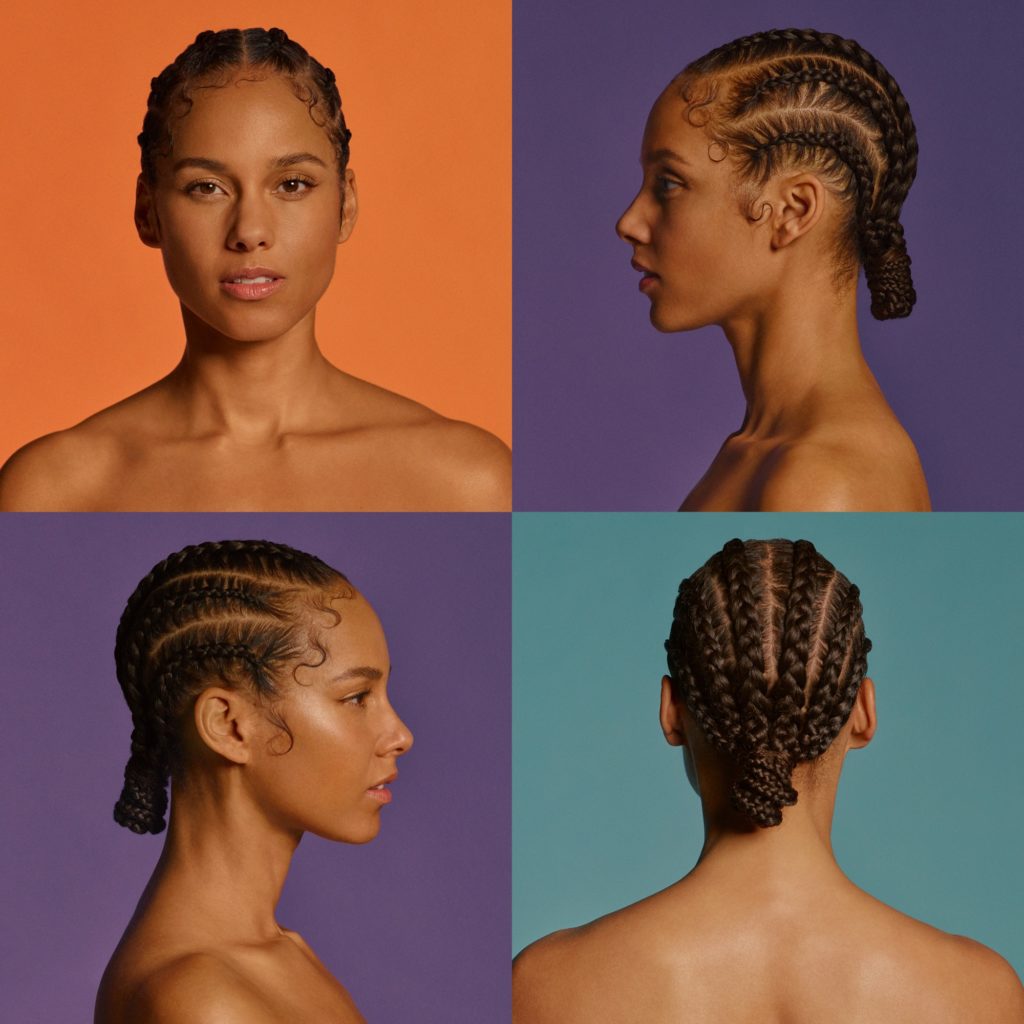 This album marks a return to Alicia's roots, compared to her last project, as it consists of RnB and piano ballads, as well as midtempo songs, while also adding different elements from other genres, such as old-fashioned funk, folk-influenced soul and country.
Alicia served also as a main producer on the record and she collaborated with a variety of music producers, from Ryan Tedder (Adele, Taylor Swift, Leona Lewis, Beyoncé) and Ludwig Göransson (Childish Gambino, HAIM, Chance the Rapper, Travis Scott) to Tricky Stewart (Britney Spears, Rihanna, Mariah Carey, Justin Bieber, Katy Perry), Mark Ronson (Lady Gaga, Miley Cyrus, Christina Aguilera, Amy Winehouse, Dua Lipa) and Swizz Beatz (Busta Rhymes, Jay-Z, Eve, T.I., Kanye West).
The album counts also a quite large number of collaborations, as 7 out of the 15 tracks feature other artists. Besides Miguel and Khalid, RnB/soul/hip hop artists such as Diamond Platnumz, Sampha, Tierra Whack, Snoh Aalegra and Jill Scott make also on an appearance in the record, giving it a wide spectrum of music flavors and influences.
All in all, "ALICIA" is a solid album and though it might lack uptempo songs, it is a more-than-pleasant record, full of good moments that you will love to listen from start to finish. So, no wonder the album has already taken the top spot in more than 18 countries.
Must hear: "Time Machine", "Wasted Energy", "Me x 7" "Underdog", "So Done"
Rating: ⭐⭐⭐⭐★ 4/5