Faouzia premieres music video for "Puppet".
Faouzia keeps feeding us with music releasing single after single, while at the same time working on her debut studio album.
In 2020 she released a bunch of pop gems such as "Tears Of Gold"
and "Minefields", in collaboration with John Legend.
Last year she uploaded a new song titled "don't tell me i'm pretty" exclusively on her YouTube channel which is since then still not available for purchase or in any streaming service to be found.
A couple of months later she dropped the more uptempo "Hero" with an accompanying music video inspired by video games and directed by Ariel Michelle.
An orchestral version of the song was also unveiled a couple of months later along with an official visual.
In November she released her latest single "Puppet", a powerful pop-anthem that serves as an empowerment towards women.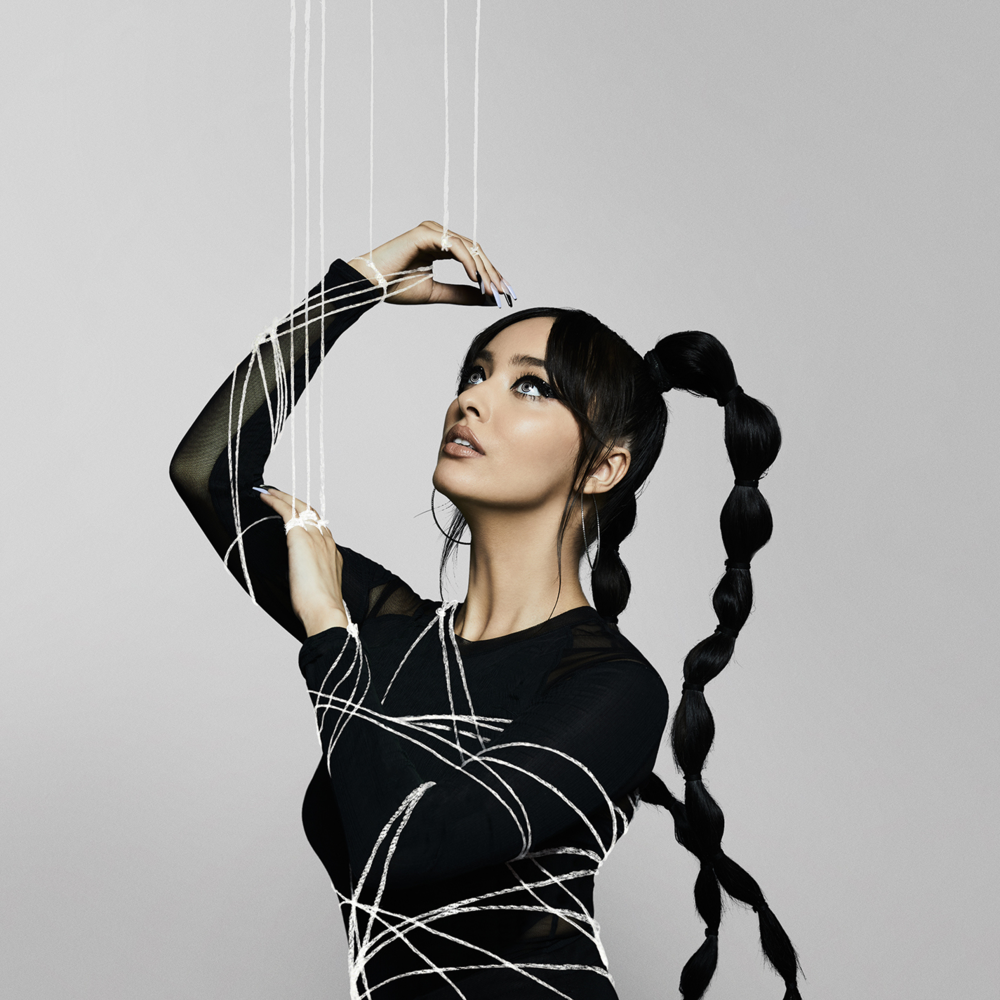 The track was written by Faouzia alongside Andre Davidson & Sean Davidson (The Monarch), and Johnny Goldstein. Its production was also handled by Johnny Goldstein (Black Eyed Peas, Galantis, Major Lazer, Jennifer Hudson) and production duo The Monarch (Kelly Clarkson, DJ Khaled, Rita Ora, Chris Brown, Kelly Rowland).
Talking about the song she stated:
"'Puppet' is a song about challenging relationship dynamics as a woman, taking charge, and shamelessly being yourself. I want young girls around the world to know that they don't need to change who they are for anyone, and that someone that loves you shouldn't ask you to be someone you're not. If anyone tries to knock you down, or force you to conform, use that as motivation to stand up taller and only surround yourself with those that want to prop you up and support you. Throughout the song, the word " حرية" is chanted, Arabic for 'freedom.' As the world continues down a difficult path daily, this message is more necessary than ever."
A few weeks ago she also released the demo version of the song, as a small gift to her fans.
The official music video to the final version of the song has just made its premiere, directed by Kyle Cogan (John Legend, Nickelback, Breaking Benjamin, Skillet).
Upon the video's release Faouzia stated:
"I've had the 'Puppet' world and visuals planned out for years ever since the moment the song was written. I would sit with Dre and Sean (producers and co-writers of Puppet) and gush about how I envisioned the video to be days after we wrote the song. And now, years later, I can share it with you. This video is so special to me because I get to tell a story that is so personal to me and do it through my favourite things; makeup, fashion, hair, and layers upon layers of storytelling. It's a little weirder, darker, and not as polished as what i'm used to making but I think it depicts the colourful chaos in my mind so well. Kyle Cogan and the entire team brought this video to life so beautifully and I'm so excited to share this world that is so authentic to me, with you."
Another sonically and visually exciting release by Faouzia that makes our anticipation for a whole studio album grow even stronger!
Make sure to check out "Puppet" below!