Anitta drops new single "Boys Don't Cry".
Brazilian powerhouse Anitta is about to spread her wings and conquer the world. After smashing the charts of her home country as well as Latin America, it was recently announced that she signed a worldwide publishing agreement with Warner Music Group.
In 2021 she released several singles that climbed high up the charts, such as "Loco", "Girl from Rio" and "Faking Love" in collaboration with Saweetie.
She was also featured in several other songs and even contributed to the soundtracks of movies such as "Fast & Furious 9" with the enticing "Furiosa".
All of them are expected to be included in her upcoming fifth studio album, and first international release, which is scheduled to drop sometime this year.
Heading straight for the US market and audience, Anitta has recently released her first new single for 2022.
Its title "Boys Don't Cry" and it is considered to be her debut in the US.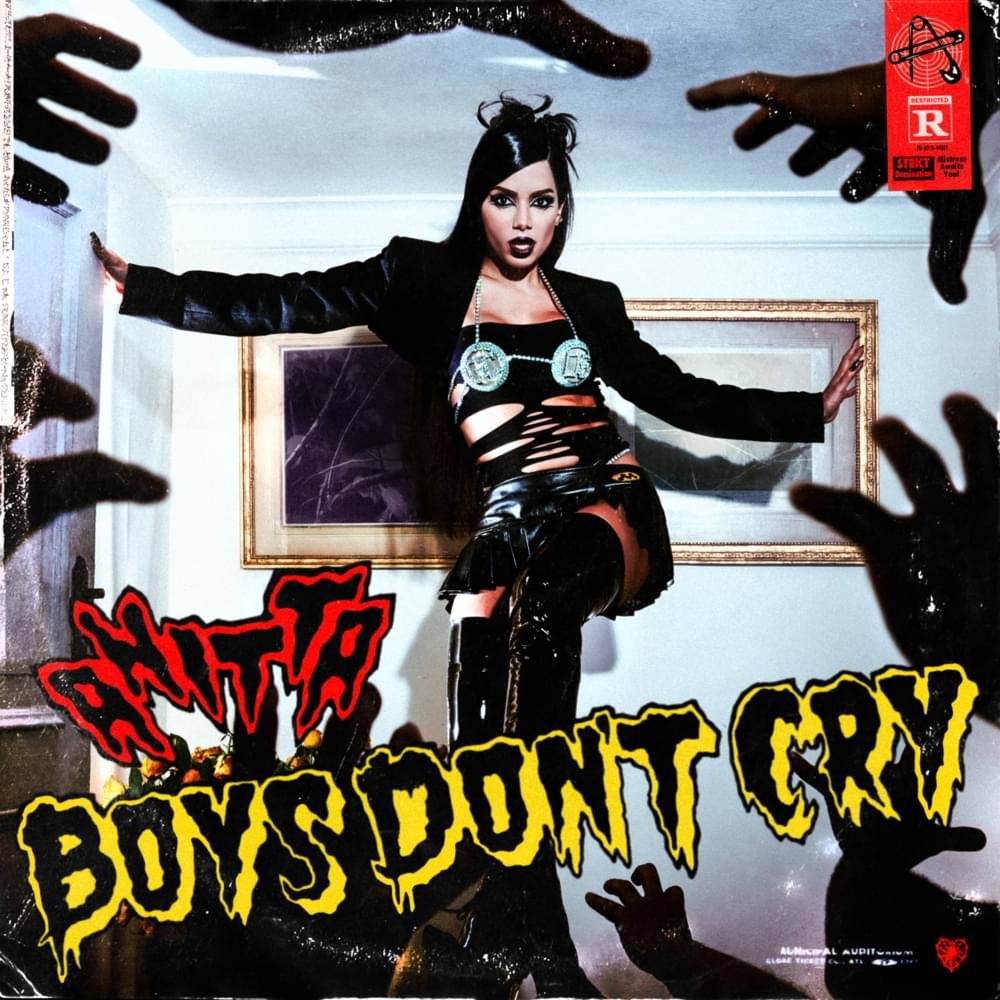 The track sees Anitta taking a new turn on her music, as she breaks away from the favela-inspired sound she is known for and taps into that of punk and rock.
Citing Panic At The Disco! as the inspiration behind the song, she stated: "This is my favorite recording of everything I have made." while defining it as a female-empowering anthem.
The track was written by Anitta in collaboration with Burns, Bibi Bourelly, Rami Yacoub, and Sean Douglass, while Rami (Britney Spears, Ariana Grande, Nicki Minaj, Selena Gomez) and Burns (Lady Gaga, Charli XCX, Bebe Rexha) also handled its production. Pop legend-producer Max Martin was also present during the recording of the song, giving advice and feedback though remained uncredited in the song.
An official music video was also premiered shortly afterward, with Anitta serving as a director next to Christian Breslauer (Doja Cat, The Weeknd, Charlie Puth, Bebe Rexha). Anitta named some of her favorite movies such as "Harry Potter", "Beetlejuice" and "Runaway Bride" as inspiration for the story of her new video, which finds her running away from an army of zombie ex-lovers.
Make sure to check out the kind of creepy and yet absolutely genius video below!