Gossip make a comeback with a new album & their lead single "Crazy Again"
It's been 14 years now since indie rock Gossip rose to commercial global success with their hit single "Heavy Cross" from their top 10 album "Music For Men".
Then, in 2012 they dropped their fifth studio album "A Joyful Noise" which included the singles "Perfect World" and "Moving in the Right Direction" among others.
After that, the band seemed to have split and lead singer Beth Ditto released her solo project "Fake Sugar" in 2017.
Yet in 2019, all the band members gathered again in order to celebrate the 10th anniversary of "Music for Men" with a show, and later on with a world tour.
That was all they needed to create a spark and so the talented trio started recording new music again.
After a long 11 years, they have now officially announced the release of their sixth studio album "Real Power", which will come out on March 22nd, 2024 via Columbia Records.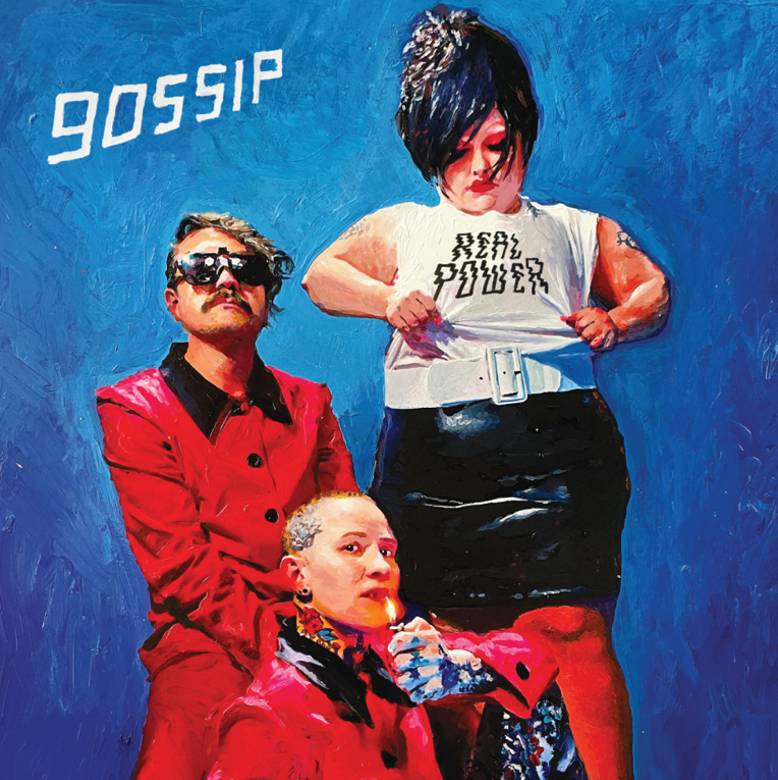 The new project will include 11 brand-new songs, all produced by Rick Rubin (Shakira, Adele, Metallica, Linkin Park), who had previously worked with them on "Music For Men".
Along with the announcement of their new project, they also unveiled its lead single "Crazy Again".
"Getting to work with Rick again was a true gift!" they said in a recent interview. "He doesn't remotely care about outside opinions around what you could or should be making. He creates calm, positive, open spaces- emotional space and the actual physical vibe of his studio – that make you free to experiment.
[…] We were writing like crazy, there are probably 30-40 songs and bits of things that came out of it, just throwing everything against the wall and having the best time! It's not only about music, Rick helps you connect with yourself and everything else comes out of that. It's a deep jam. We trust him completely."
The track was written by Beth with co-member Nathan Howdeshell, and it is about "actually being in love and feeling so safe", according to them.
An official music video had also its premiere after the song's release, directed by Ssion (Demi Lovato, Kylie Minogue, Robyn).
This is by far one of the most exciting releases of the year that has us on our toes for what is next to come.
Check out their new single "Crazy Again" below!