Meet Joelle & listen to his debut single "Rather Be Lonely".
Joel Piñero, artistically known as Joelle is an upcoming RnB singer and a star in the making.
Born and raised in Orlando, Florida with a Puerto-Rican background, he started singing from a very young age by joining the choir of his local church. By performing in that way at countless events he fell in love with music and realized that this was the path he was meant to take.
"I recorded my first song when I was 12 at my sister's ex-boyfriend's house", the talented singer stated. "Him being like 17 at the time, he lived in his mom's house and in his small closet had created a studio. We made a reggaeton remix to the Backstreet Boys' song 'The Perfect Fan'. I wish I could get my hands on that version which I am sure is on a Mixtape somewhere in someone's basement. Where? I don't know. But it's out there."
At the age of 16, he started taking professional vocal lessons and doing paid gigs at festivals, events, and pretty much anywhere that he would get a chance to. Around that time he also started writing his own songs by keeping notes and voice memos of melodies and lyrics on his phone.
Being a teenager with the dream of becoming an artist in a time where social media were not a thing yet, he tried to break into the industry in the traditional way of going to castings and knocking on the doors of executives. Unfortunately, many doors never even opened and at one point he was even told by a casting executive that he was not special enough:
"So for the longest time I really carried that criticism, which at the time I thought was the end, all be all. I was always inspired by music and wanted to be an artist, but I just never felt good enough or attractive enough or like that exec once told me, "special enough". It was really scarring to my drive. And for the next 10 years or so, I just let that drive go. I continued to feed my soul with music however, I just wasn't interested in creating it."
As he stated, one of his biggest influences and inspirations has always been singer/songwriter JoJo, who also faced a lot of struggles and unfair criticism from her label at the time, but did not back down and came up stronger in the end:
"One of my biggest influences has always been JoJo. I remember buying her first album and being completely blown away and inspired. I would practice her runs. I felt like I grew with her. And then her second album came out. And her sound had matured, her voice had matured. I followed her career with all the ups and downs, I even remember doing an assignment in college for a Law course. And that gave me so much insight into how the industry worked and how it could be a huge advantage as well as a disadvantage. She was so resilient and through the years has really evolved and gave me confidence, even for this era of my own music. And what I took and continue to take away from her is that you can't be silenced. And if people (and I mean her label) don't support you, it doesn't matter 'cause we can do it on our own and we will."
By drawing inspiration from all these life lessons and experiences, Joelle has finally come to the point of releasing his first project.
His debut EP titled "About You" is set to be released via Pinero Records early next year and it will feature 4 songs and 2 visuals.
"Rather Be Lonely", marks the lead single off the EP that hit the digital stores today and it's a bop! Starting with the great production, the relatable and heartfelt lyrics, leading to Joelle's solid vocals – a track like this is exactly what an upcoming artist needs to introduce himself/herself/themself to the world.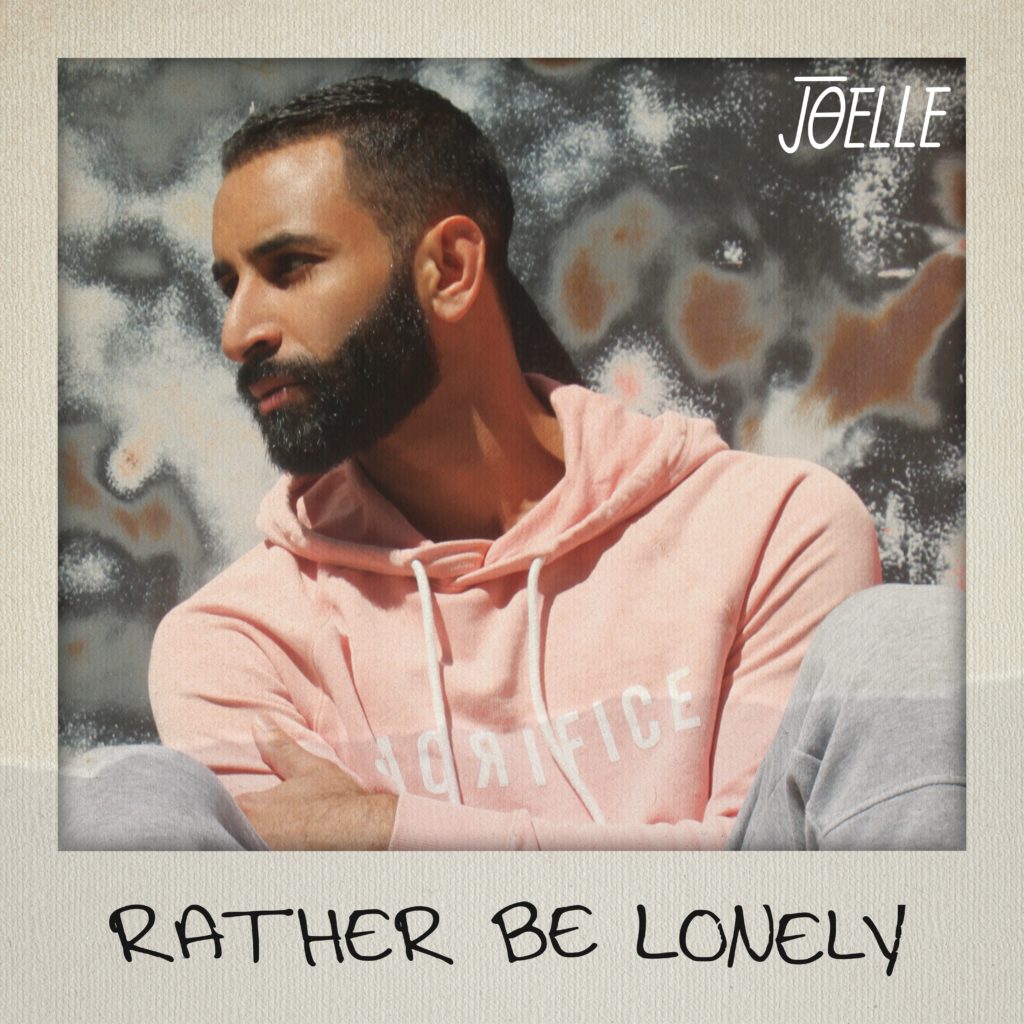 The song was written by Joel, while its production was handled by singer-songwriter-producer Gess.
Speaking about the inspiration behind the song, he stated:
"Someone from my past, who I really loved and always wanted to reconcile with, randomly face-timed me. I welcomed this person with open arms and at that moment I was so sure that we would rebuild what we had. And literally the next day, the situation changed. I confronted the person and was told that it just wasn't the same. I was so disappointed and angry, I immediately hit up a producer that I knew, their name is GESS, they are AMAZING and an artist as well. We talked specifics and within that month I went into the studio, I was so nervous and wasn't sure how it would go, but we wrote 'Rather Be Lonely' that day. Which is a song that overall says, I would "Rather Be Lonely" than be with you. Than to be with someone, who does not value me and won't give me what I know I deserve."
The official music video for the song, directed by Neil Watson had its premiere on November 6th.
You can also follow Joelle on Instagram or subscribe to his YouTube-channel.