Introducing: K/DA – League of Legends' virtual girl group!
Do you remember those sci-fi movies that are depicted in the future where cars are flying, people are living above the clouds and artificial intelligence has taken over the world? Apparently, we are not that far away from that… at least regarding the last part in some sort of way.
Virtual reality is the latest trend in the technology industry and it has also started taking over the music industry. Considering that we live in times of a global pandemic, the merge of those two industries seems like perfect timing.
Virtual (girl) groups are also the latest trend in South Korea, where human AND virtual members are combined.
One of these examples is K/DA, a virtual girl group consisting of four themed versions of League of Legends characters: Ahri, Akali, Evelynn, and Kai'Sa.
The group made its premiere at the League of Legends 2018 World Championship in Incheon, South Korea with their debut single, "POP/STARS". The track features vocals by American singers Madison Beer and Jaira Burns, as well as k-pop girl group (G)I-IDLE.
The performance and the song were a huge success prompting to the release of additional music.
Two years later the girl group returned with "THE BADDEST" which serves as the lead single of their upcoming debut EP "ALL OUT".
"THE BADDEST", unlike their previous single, features vocals by American singers Bea Miller and Wolftyla alongside (G)I-IDLE, who voice the characters of Kai'sa and Evelynn.
The EP is set to be released on November 6th, 2020, through Riot Games and Stone Music Entertainment and it will contain five songs with feature vocals from the original line-up (G)I-DLE, Madison Beer, and Jaira Burns, as well as a variety of other influential singers such as Kim Petras and TWICE among others.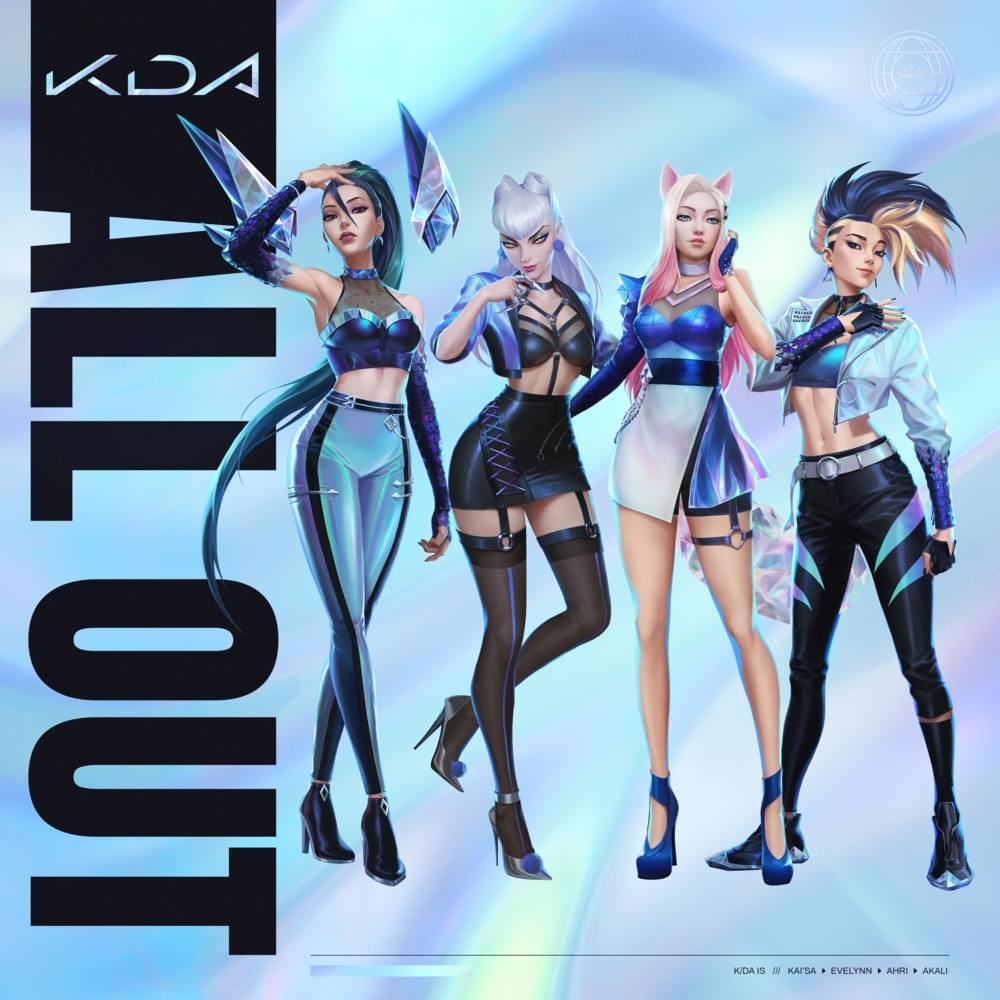 "The Baddest" ((G)I-DLE, Bea Miller, Wolftyla)
"More" (Madison Beer, (G)I-DLE, Lexie Liu, Jaira Burns, Seraphine)
"Villain" (Madison Beer, Kim Petras)
"Drum Do Dum" (Aluna, Wolftyla, Bekuh Boom)
"I'll Show You" (TWICE, Bekuh Boom, Annika Wells)
Continuing with the promotion of their upcoming project, K/DA has just released another taste off of it.
The new track is called "MORE" and it's listed as the second official single. It features vocals by the original line-up, as well as from Chinese singer/rapper Lexie Liu, who voices the virtual influencer Seraphine.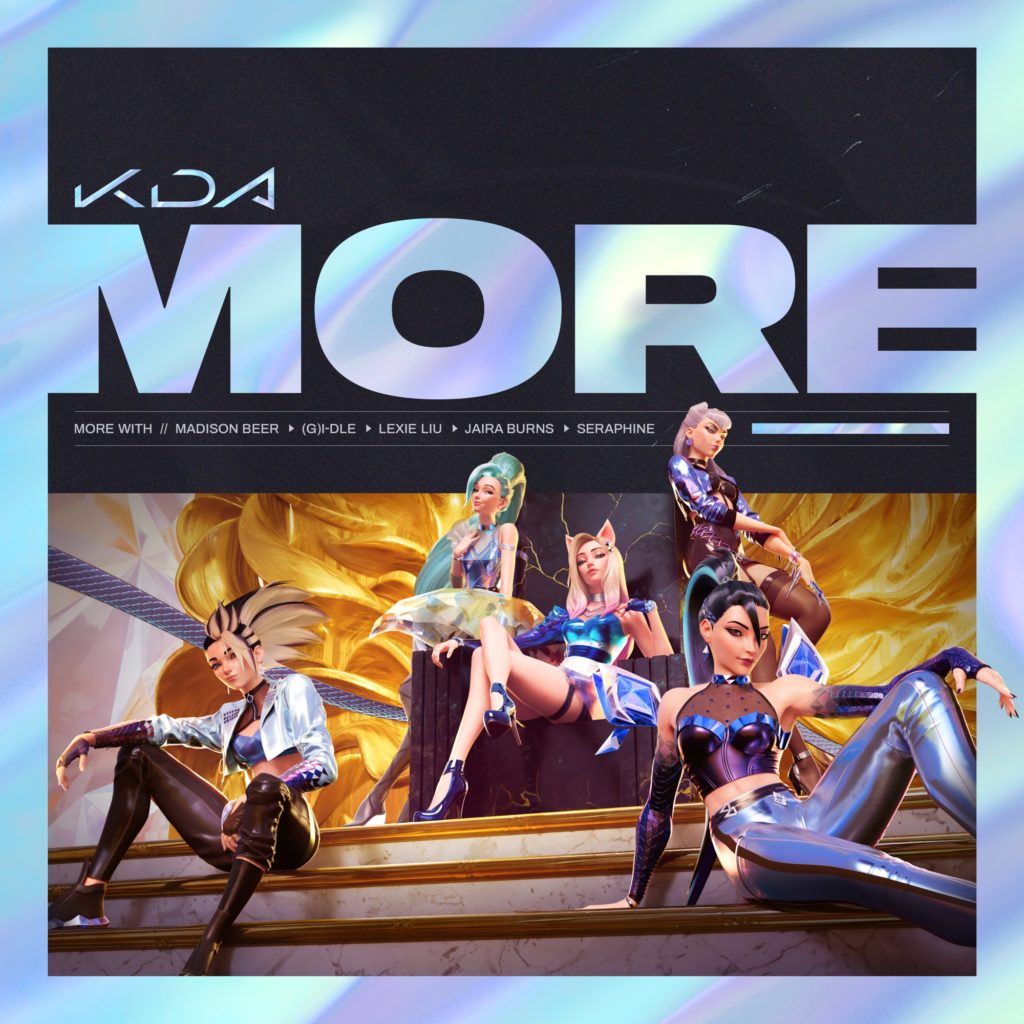 The single was written by Sebastien Najand (Muse, Zedd, Imagine Dragons) and Bekuh BOOM (BLACKPINK, Jordin Sparks, Jessica Mauboy), while its production was handled by the Riot Games Music Team.
A virtual official music video also made its premiere yesterday, featuring all the members of the group performing the song.
Check it out below!