Introducing: KALLI – Listen to the brand new single "Sick".
KALLI is a pop-rock artist, currently based in Athens (Greece), who grew up between New York and Athens.
She started singing at the age of 15 and experimenting with different kinds of music while growing up. Living in a home where she was exposed to different genres, she grew up listening to The Beatles, Fleetwood Mac, Amy Winehouse, and musicals – all pop, rock, and soul influences that helped her discover the unique melodic tone in her voice. Her then closest friends and now partners were the first to push her to work on original material. Listening to her voice once will immediately grab your attention and make you want to know more about her!
In early 2018 she released her first EP "Journeygirl", which helped her gain a small but loyal fan-base. Even though her sound references a 70's rock vibe, KALLI manages to stand out with her, particularly sensitive tone.
She introduced her songs for the first time in the annual event of Greek radio station Pepper Fm taking place on International Women's Day and has also performed in several stages in Athens.
Always ready to try out different ideas and while working on new material, KALLI is redefining her sound, this time with the help of Greek producer Vasilis Nissopoulos.
The first taste of her new direction is the brand new single "Sick", a pop/RnB track with a nostalgic '90s and '00s aesthetic that also marks her first release in 2020.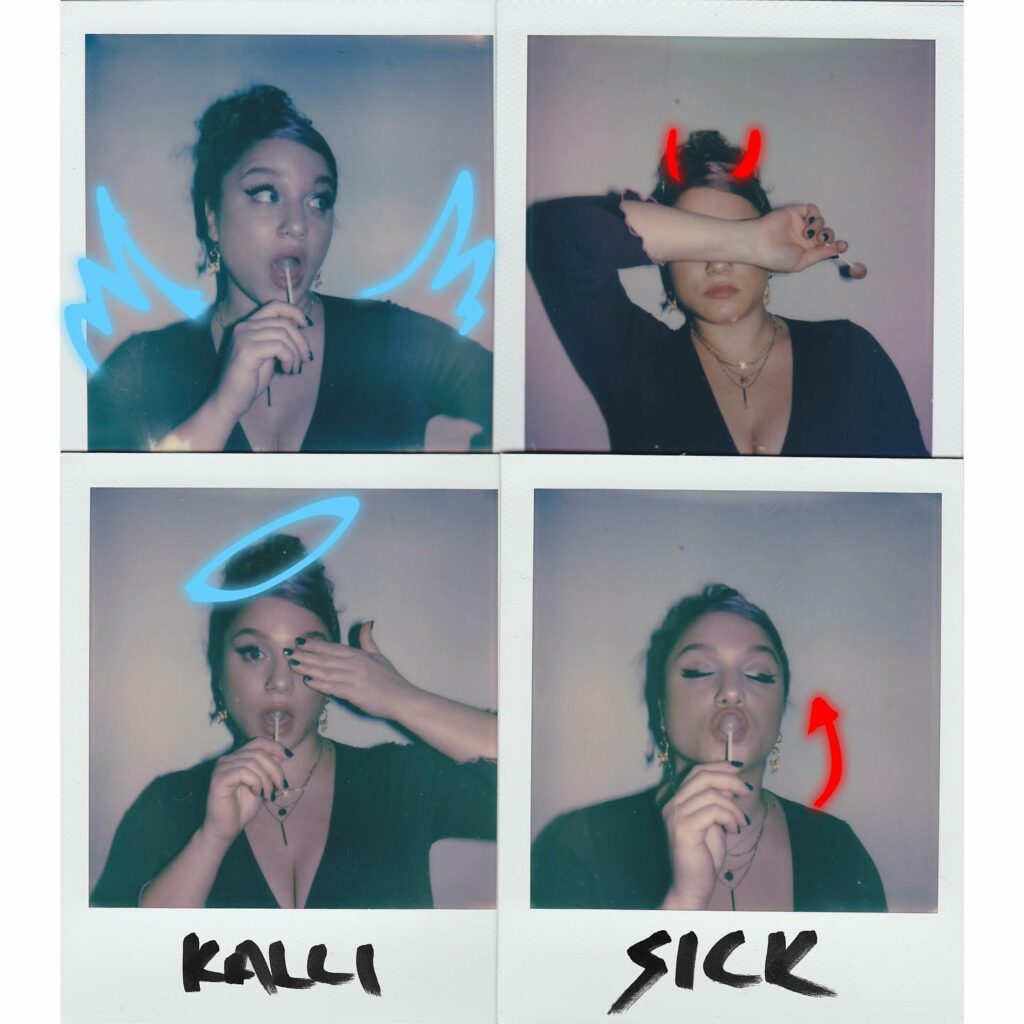 Lyrically, the song compares the feeling of fast-evolving relationships with that of eating too much candy too fast and getting sick off of it.
In her own words: "So, I would say the song is essentially about all of my previous relationships, not one person in particular. I have this thing that I do where I get super excited about a situation and just give it my all from the get go. That's why I compare it to eating too much candy and feeling sick after. So, in a way, writing this song was a way to expose my own little game and letting go of this behavior."
"Sick" is the first official single from her upcoming album "Cotton Candy" set to be released in 2021 through Amour Records.
Its official accompanying music video made its premiere today, June 14th, 2021 directed by singer, songwriter, and videographer Daphne Lz.
Undoubtedly one of the best releases of the year by a most promising artist – make sure to check it below!