Introducing: KALLITECHNIS – Listen to her new EP "IT'S NOT PERSONAL".
Cassandra Kouremenos aka KALLITECHNIS (greek: "artist", "performer", "master of a craft") is a Greek-Canadian singer, songwriter, and dancer from Montreal, Canada. Her music varies from (Alternative) R&B, to Soul and Pop, and her powerful vocals combined with dope beats, hypnotizing melodies and clever lyrics are like a breath of fresh air.
She released her first single "Talk Talk Talk" in 2017
and then later that same year she dropped her first EP "[wet paint]".
The following year she released some standalone singles, such as "muse", "body&soul", and "EGO TALK" among others.
Later on that year she also unveiled her second EP titled "complementary".
In 2018 she also served as an opening act for Kelela on her Take Me Apart Tour and for Sabrina Claudio on her No Rain No Flowers Tour.
After given a golden opportunity to attend a songwriting camp run by R&B legend Babyface (Patti LaBelle, Chaka Khan, Aretha Franklin, Madonna, Janet Jackson, Beyoncé, Diana Ross, Toni Braxton, Michael Jackson, Paula Abdul, Whitney Houston, Brandy, Mary J. Blige, Céline Dion, Backstreet Boys, Mariah Carey, Ariana Grande and others), she released her third EP "CHROMATIC".
The next 2 years she dropped a plethora of new singles, such as "SYNERGY", "HONE$TY", "UNTOUCHABLE" and "FADE OUT" to name a few.
She then even released 2 remix EPs titled "blends vol. I" and "blends vol. II".
2020 saw her releasing even more music as she unveiled the new songs "say it like you mean it", "GIFT 2 U", and "isolation".
"sounds of so(u)litude" was released as a mini EP in 2021 with "colo(u)rs" released as the lead single.
A couple of months later she unveiled her new EP "BECAUSE IT FEELS GOOD" which was accompanied by the singles "OUTTA MY WAY" and "SELFISH", receiving further critical acclaim.
Music videos where also released for the tracks "DINNER WITH A GEMINI" and "HOLD ME DOWN".
Now, the talented artist is blessing us with another exceptional EP titled "IT'S NOT PERSONAL", which she also released independently.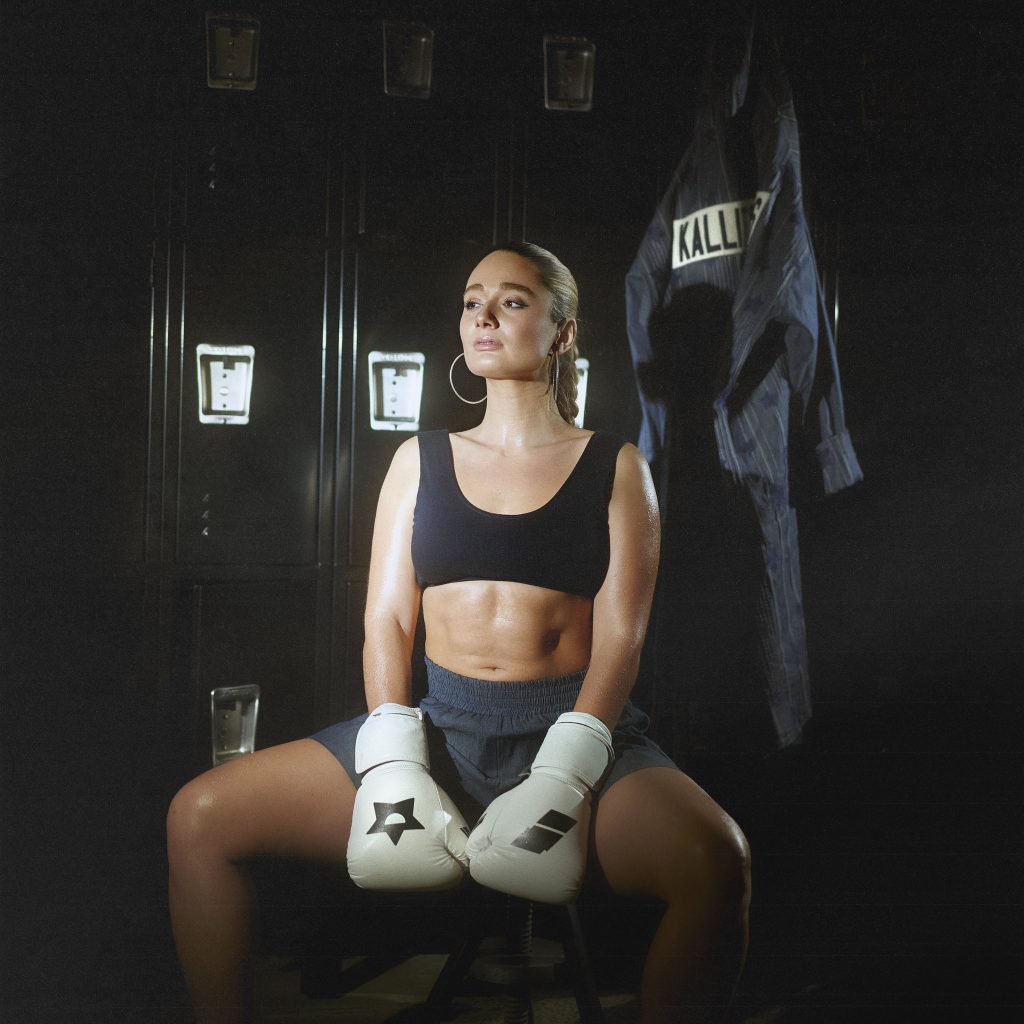 The new EP was preceded by the singles "I'M NOT CRAZY" and "IF HE RULES THE WORLD" while an official lyric video was released for every single song of the EP.
KALLITECHNIS, true to her stage name, is by far one of the most unique and creative artists of her generation and a star in the making. She is also a peferct example of how brilliant indie artists can be when they create their own sound and music allowing themselves to flourish, instead of being restricted or contained just to fit in specific boxes and satisfy any major record labels.
Make sure to check her and her latest EP "IT'S NOT PERSONAL" out, below.