Kehlani joins once again forces with Justin Bieber on new single "up at night". – Watch the music video!
Kehlani is currently working hard on the promotion of their brand new project "Blue Water Road" which dropped on April 29th through Atlantic Records.
Initially considered to be a deluxe version of her previous album "It Was Good Until It Wasn't", the collection of new songs took a new form and became a project of its own.
Talking about it, they stated:
"We just did so much cool stuff, and it was so different from what I would consider being able to be on the deluxe because it didn't sound like that at all. I was just like, "Fuck it, this is a brand new project". Everything going on right now is heavy. Now, not only am I not in a heavy period, but I'm starting to get out of the mindset of "When are we going to get back to normal?" and more like, "This is our new normal." It's a privilege to say that, as I've never had a loved one die or get the virus. I think people need some form of warmth, and I'm in the mindset of centering positivity."
They officially kicked off the new era back in September with the lead single "Altar", a song inspired by their loved ones.
They then continued with the release of the second single "little story". Accompanied by electric guitar and violin, the track shows a vulnerable Kehlani turning the page on love.
Upon the album's release, they also dropped an official music video for the new song "Everything".
Then, they went forward with another exciting release! Their latest single "up at night", which features Justin Bieber in its album version.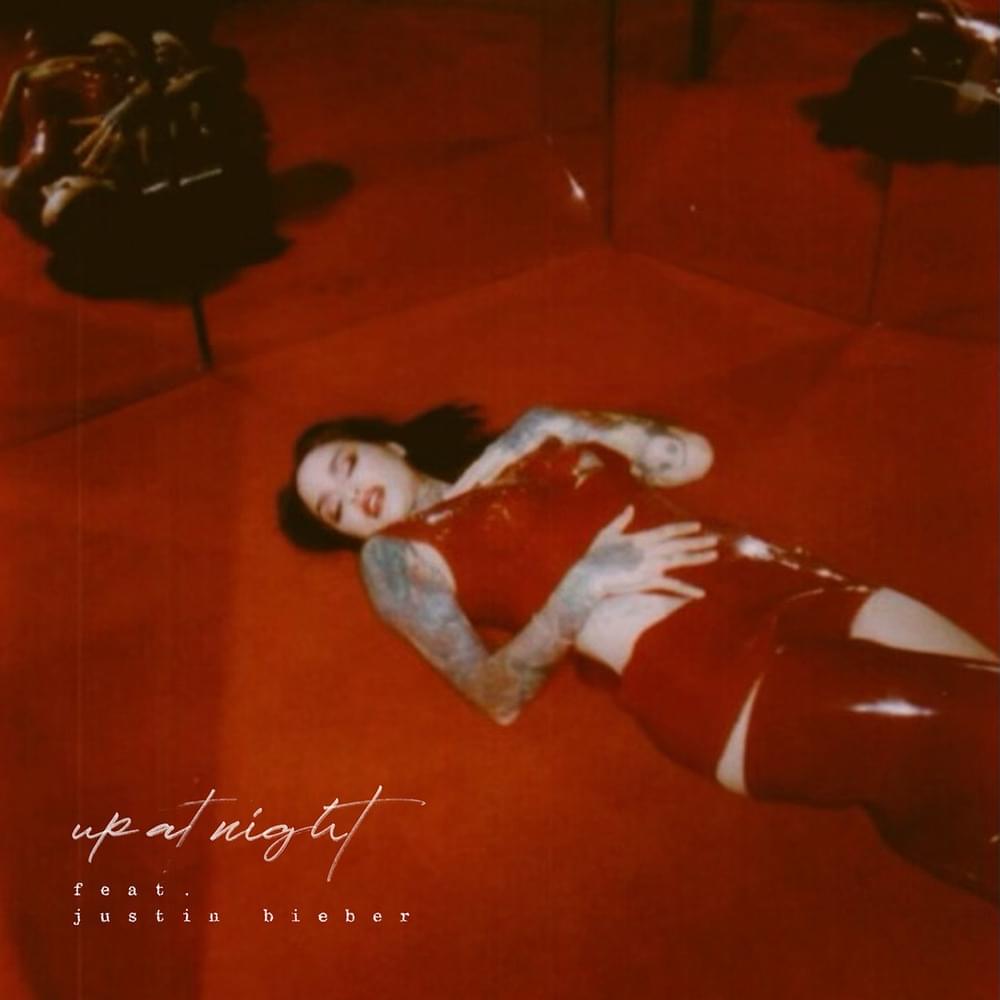 The RnB track was written by Kehlani in collaboration with Ant Clemons, Daoud, Rogét Chahayed, and Pop Wansel. Chahayed (Doja Cat, Solange, Khalid, Drake) and Wansel (Ariana Grande, Rihanna, Nicki Minaj) also handled its production.
Talking about the song, they stated:
"It's about having a healthily obsessed relationship. You're telling someone, 'I love you so much it keeps me awake at night'. I love what Justin did, and it's such a fun one to dance to."
This is not the first time the two artists have collaborated as they previously released together the promo track "Get Me" from Bieber's fifth studio album "Changes".
An official music video was also just released, directed by Nono & Rodrigo and while this version misses Justin Bieber, it surely makes up with full-on badass choreography.
Make sure to check it out below!