Kim Petras drops new single "Future Starts Now" & announces major-label debut album.
Kim Petras is riding high on the success and recognition her music has received in the past three years, allowing her to collaborate with many other talented artists as well as grow a loyal fandom.
After releasing numerous bangers as singles, she also dropped her debut project "Clarity" through her independent label BunHead in 2019.
Then in 2020, she released the standalone single "Malibu", a summer anthem with an infectious chorus and a beat that has you dancing from the first listen.
Not to mention that every year she has been releasing albums inspired by Halloween since 2018, titled "Turn Off The Light (1 & 2)", while a part 3 was planned to be released last year but was postponed to 2021 due to the COVID19 virus.
The talented artist has now announced some very exciting news by revealing that she has signed a contract with major-label Republic Records, home to huge artists such as Ariana Grande, The Weeknd, Taylor Swift, Post Malone, and many others.
She also went ahead to say that her next album is fully done, though no title or release date has been mentioned yet.
Speaking about the inspiration behind her new body of work, she stated:
"I kinda was inspired by how designers design fashion collections, for this album. Making a song for every occasion and mood. A lot of the time I'm much more inspired by designers or directors rather than other music. It's been so fun!"
She already began the new era by releasing "Future Starts Now" as the lead single off of it – a very promising electro, disco-pop track.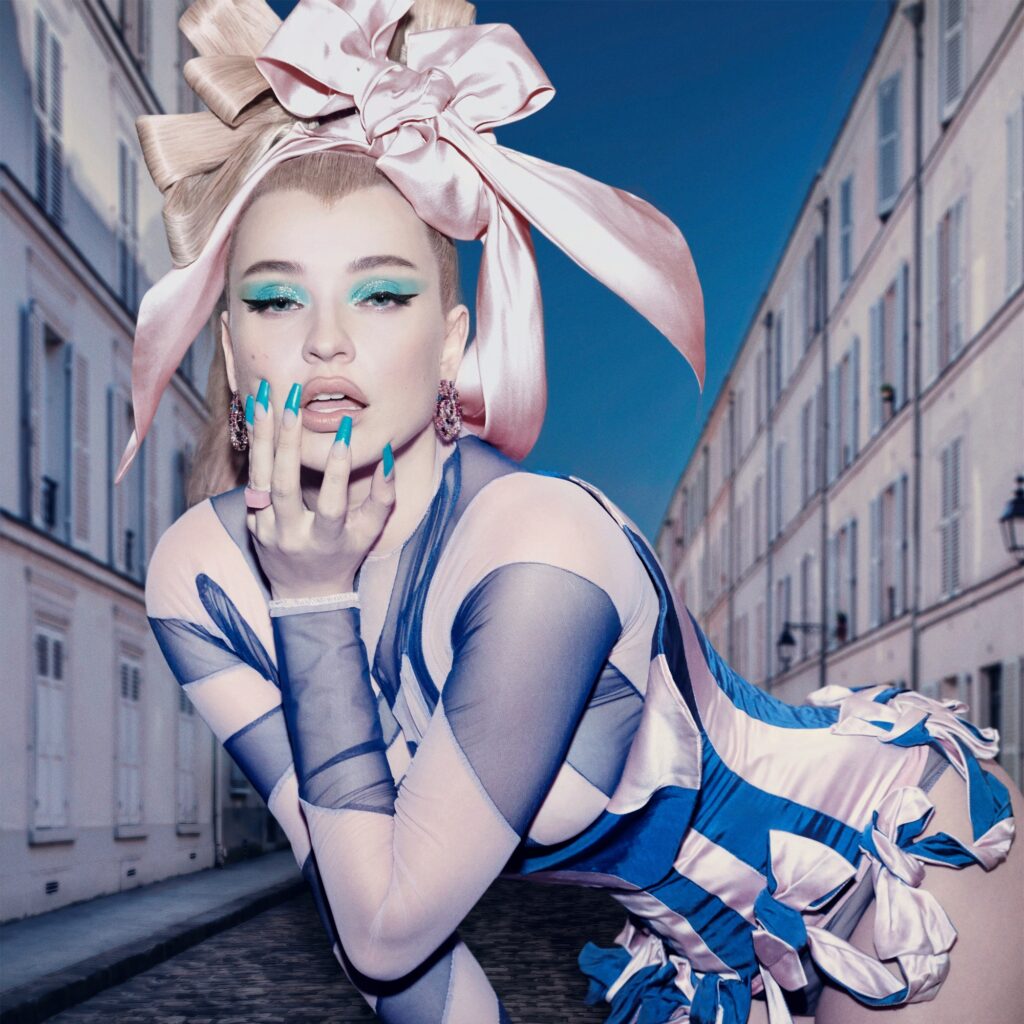 The song was written by Kim alongside lil aaron, Lukasz Gottwald, Alex Chapman, Aaron Joseph, and Vaughn Oliver. Long-time collaborators Joseph, Gottwald, and Oliver have also handled its production.
Commenting on the song, she stated:
"I wrote it with my friends during lockdown – and recorded it in a closet. I felt so anxious at the start of lockdown because for me the most anxiety-inducing thing is not being able to work and do what I love. 'Future Starts Now' came from trying to stay present, instead of stressing about the future and all the lost time."
The single's official music video has also just had its premiere, directed by Thom Kerr (Iggy Azalea, Saweetie, Bebe Rexha, Doja Cat, Christina Aguilera)
One of the most fun and exciting pop releases of the year – make sure to check it below. And as Kim herself would say: "Woo ah"!