Amour Records presents: Lia Hide – "Fairytales Remixed".
A year after the release of "Tells No Fairytales" the multitasking songstress Lia Hide invited and cooperated with the crème de la crème of musicians and producers in Greece.
The result "Fairytales Remixed", a high standard electro album that spreads from Ambient to House, Minimal Techno, and Chill-Out, with Pop and EBM/Dark Wave surprise-production.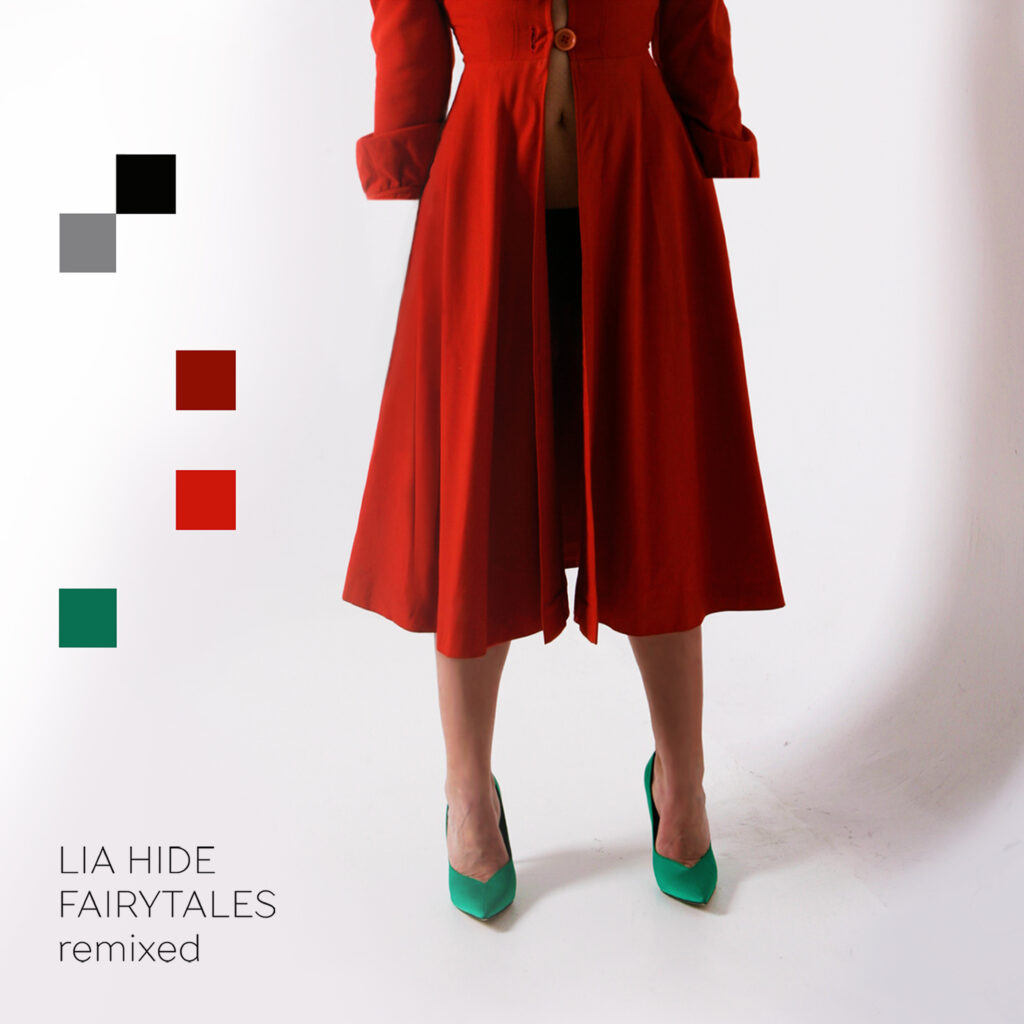 Lia Hide has up to now 3 studio albums in her discography and plenty of working experience with electro music and features in compilations (Planetworks, Sound of Everything and Global Underground, Grecospectiva/Amour Records, and more).
Her charismatic voice easily transforms from aethereal to dominant and from playful to fragile, combined with her almost pop-friendly songs, making them the most appropriate colors in the canvas of artists who transformed her.
The established and beloved K. Vita (Κ.Βήτα), Monsieur Minimal, Rsn, ION, Robin Skouteris, ELIOT, Tareq, and MCD, together with the upcoming artists Runes, Kuppo, Incirrina, Resonoot, Mr. Collage radically change the tracks from "Tells No Fairytales" but also from her previous discography to imaginative remixes.
Artists and Producers: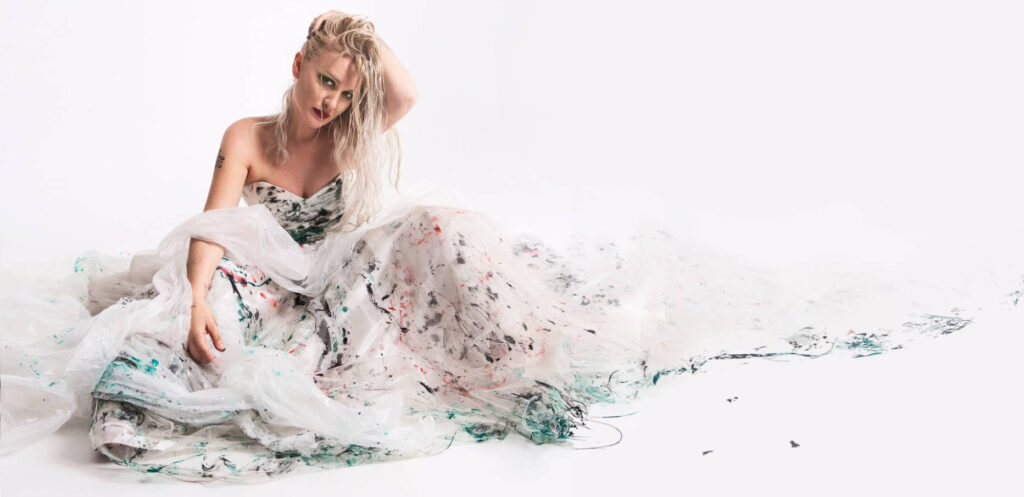 Lia Hide is part of the music industry since 2000 and has created music and has been featured on literally countless and important occasions while at the same time she writes music for dance and theater, and also teaches music. In November 2019 she completed her 3rd major European tour that included 28 shows in 10 different countries, while she has also made appearances in America and Canada. She was named Regina of Dark Pop in Italy, while she was critically acclaimed for her albums, as well as her performances. After many years she is now returning to her familiar path of electro music with this remix album while working on her fourth studio project with a huge name from the international music scene. By her side are, as always Aki'Base and George Rados playing base, while she takes care of her productions, choosing the best sound and mastering technicians for her final result. She has also made appearances with international artists such as Tricky, Kovacs, Kadebostany, Keep Shelly In Athens, Anneke Van Giersbergen, Joseph Van Wissem, and Molly Nilsson.

Robin Skouteris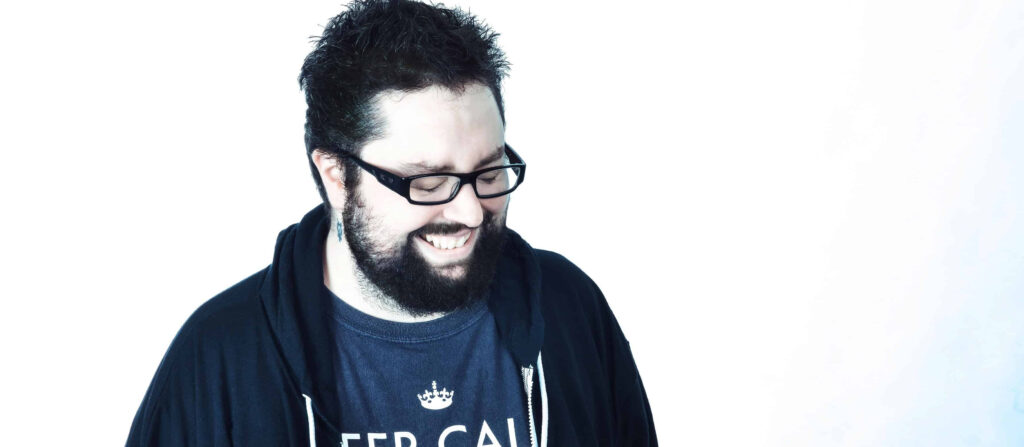 Robin is one of the most successful mashup producers but not just only, internationally. He is the music producer with which Lia Hide worked and also her first studio appearance. Robin has created remixes and mashups for internationally famous pop stars and music artists but also original music for tv commercials and short time movies. He makes appearances in major clubs and events all over the world, and rarely in Greece. He is currently working on his studio album.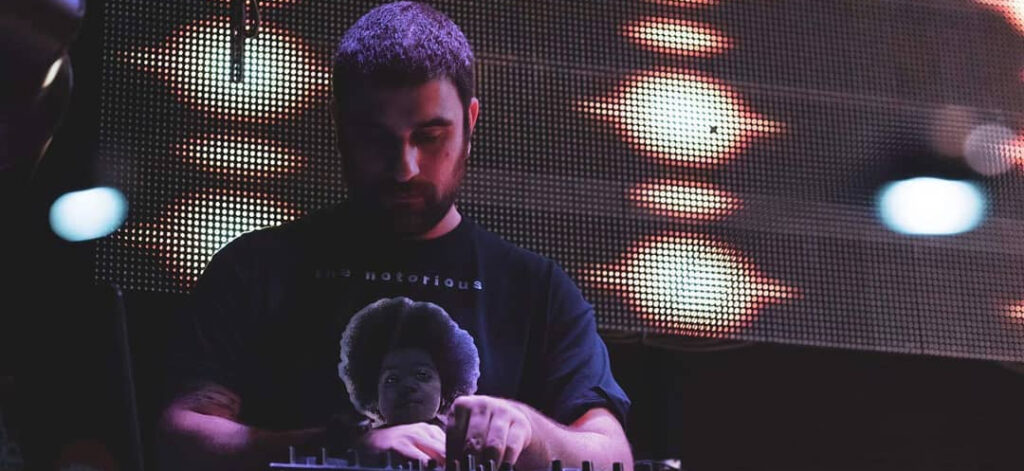 Rsn is a multitasking producer with some heavy armor in his resumé, beloved productions and collaborations, and performances in major festivals. He creates records for the German record label Agogo Records and has contributed to the music score of the British documentary of Guardian "Greece's Biggest Hospital", "Debtocracy" of Greek journalist and filmmaker Aris Chatzistefanou as well as the tv spot of Medecins Du Monde.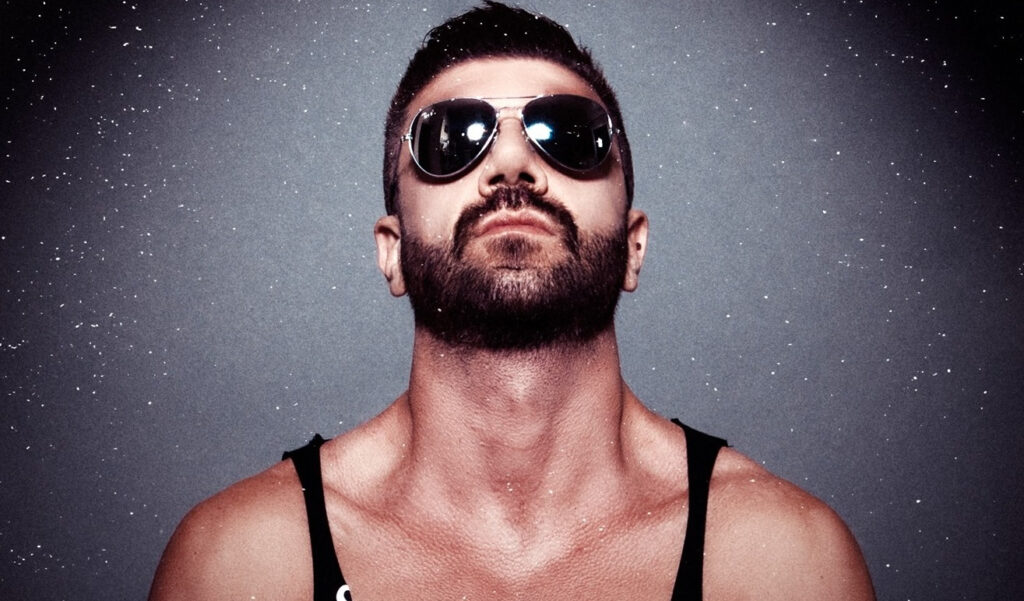 ELIOT is a producer, singer, and remixer with big collaborations with artists such as Jessica 6, Tareq, Nomi Ruiz, morfi, Runes, Billy Rize, IOTAPHI, Monsieur Minimal, while having remixed tracks for JBAG, €urocrats, Hard Ton, S' Express, Jessica 6, Aeroplane,  Erasure and many more, as well as his own releases ('Way Back' 2014/Madison Sq. Records, 'Let The Sun Rise' feat. Beth Hirsch, 'This Time' featuring morfi, and more). He is a pioneer of the internet radio in Greece (Wave Radio) and the father of Grecospectiva by Amour Records. He has made appearances with IOTAPHI, Jessica 6 alongside Muse, Marina and the Diamonds, Unkle, and Temples in major festivals.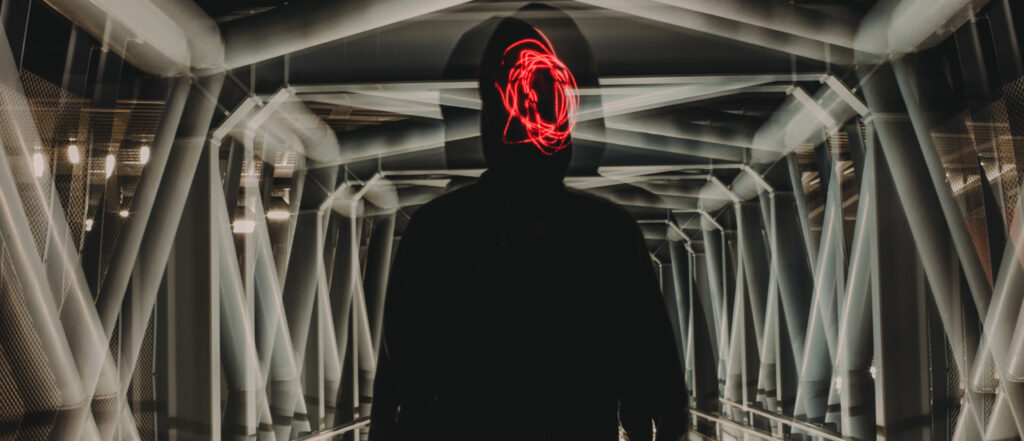 The mysterious solo performer and producer Resonoot does not reveal his true identity and diligently chooses to hide behind his mask and his manipulated waveforms. Electro plus ambient music with sound-sculpting guitars and a coating of urban spoken word recitations in Greek – his debut album is on the way.

Monsieur Minimal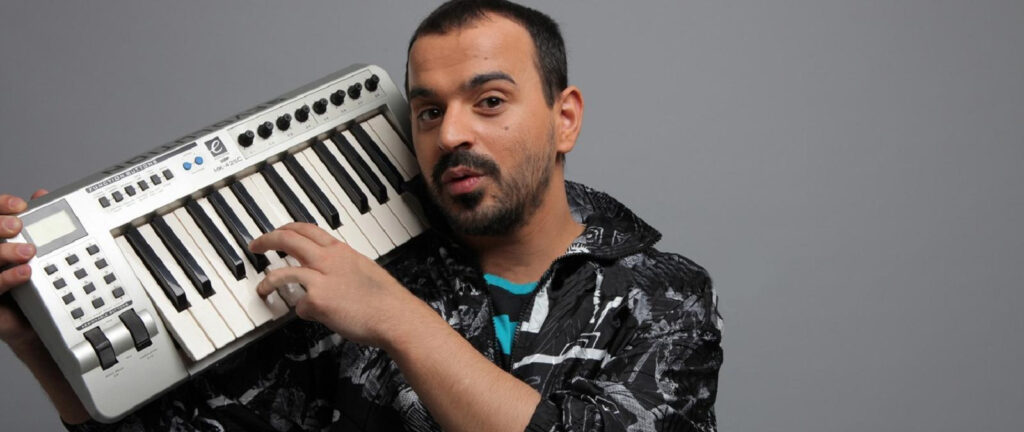 Monsieur Minimal is one of the most established and favorite children of Greek radio, he writes and composes music for the last 12 years. In 2008 he released his debut album "Lollipop". He was featured in the category "Best new artist of 2009" in Status magazine, while his music has coated several advertisements for big companies such as Safeway in America and Canada and Citroen Hellas. Following the release of his album "Erotica", he widely presented in major events as well as the show of the same name alongside Greek singers Dakis and Andrianna Babali. He is currently working on his new album, after the release of his latest single "Release Me".

MCD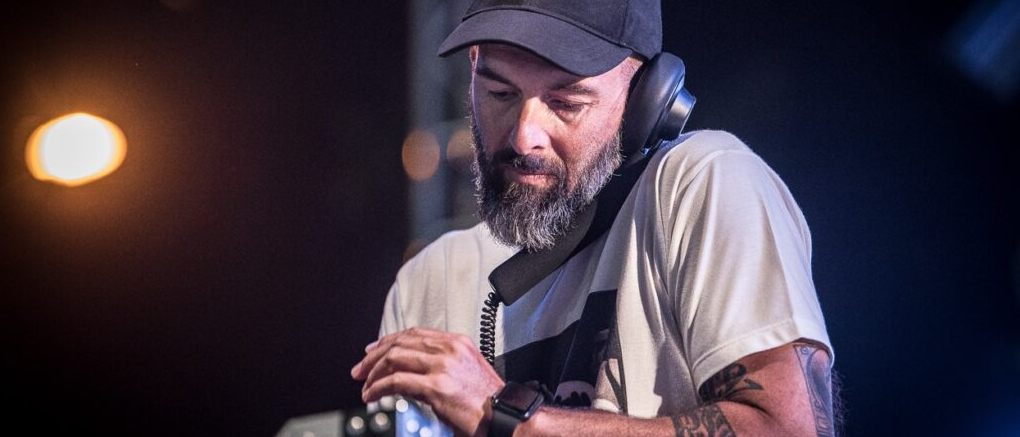 MCD and Lia Hide go a long way back with at least 4 studio albums (A Dog Named Rodriguez, Influence (x2), Neverland, Inner State), compilations, live performances, events, and appearances in major Greek shows and stages alongside big Greek artists and many more. MCD started as a member of the Greek hip-hop group Active Member, a pioneer in turntables, and continued with his own discography and projects while producing for new artists at the same time, and always having something new in the making. You have seen him working with Snoop Dogg, Manu Chao, DJ Shadow, Wax Tailor, and more.

Tareq
Tareq lives and creates in London. The Greek-Jordanian recording artist and producer has been creating electro music since 2005. His debut album "Cocoon" was voted Best Electronic Album of the Year (2010) in Greece. His sophomore "Fish" features collaborations with Greek artists Natassa Bofiliou, Ilia Darlin, Marietta Fafouti, and Marina Satti, followed up by the EP "Indigo" released via Amour Records. Recently he signed with New-York based record label Royal Advisor Records.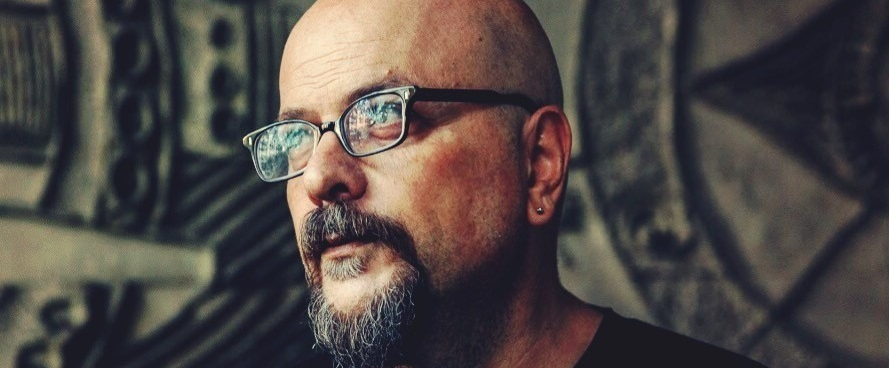 Through several synergies and projects and his steady distinctive signature, ION (Giannis Papaionnou) writes music about the future. He has just released his last studio album that was exclusively created during the COVID19 quarantine. Being a pioneer in Greek electro music, the creator and producer of Mechanimal, he has shared the stage with Anne Clark, Momus, M83, Matt Elliott, Hiroshi Watanabe, SCSI-9, and more and has composed and performed live for the silent films Nosferatu (1922) and The Great White Silence (1924) on behalf of the Athens International Film Festival.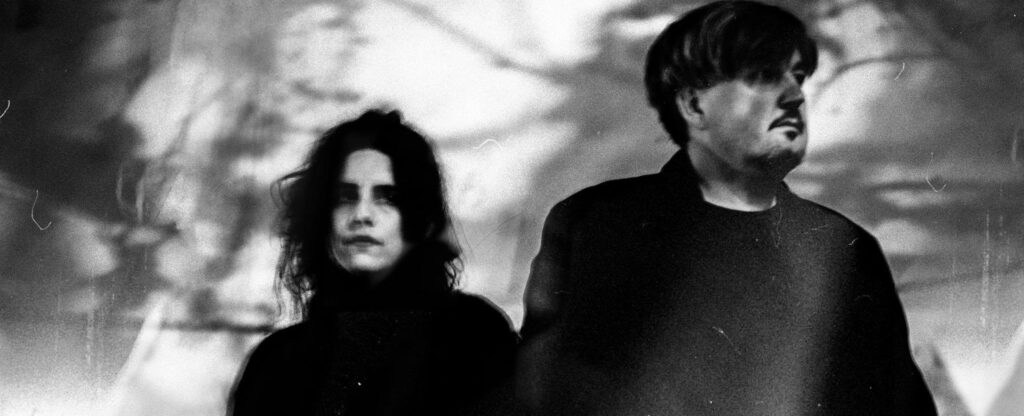 Incirrina is a Greek dark/synth-wave group that was created in 2017 by George K. (synthesizers, samplers, drum machine, vocals) and Irini T. (synthesizers, vocals). Their music combines the different elements of dark/minimal wave, electronic, ambient, and experimental music and is persistent in creating in full analogue only. Influenced by William Blake, they have added their music to his words, while they have released their debut album "8.15".
 
Runes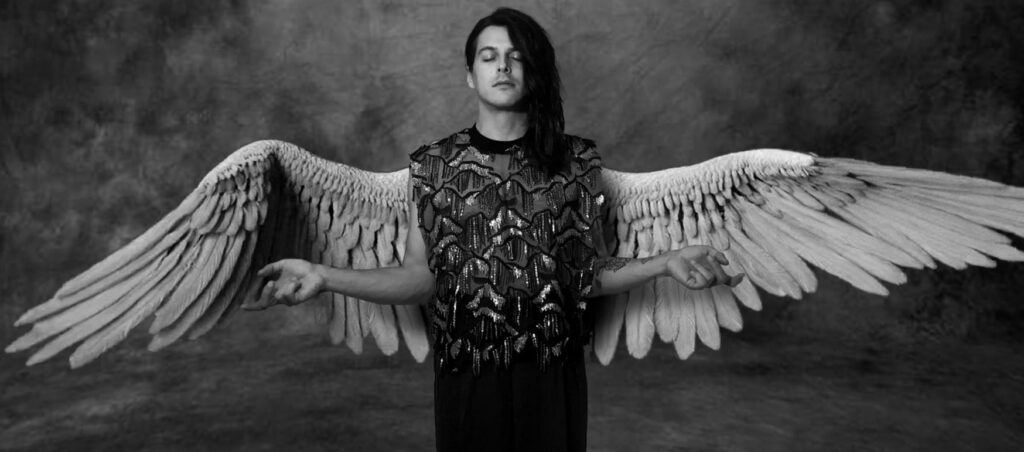 Runes is a singer/songwriter from Thessaloniki, based in Manchester. Having released 3 albums (Orphic, Revival, and Panic Attack) he recently joined forces with Amour Records for the release of his latest album "Ardour". Having studied Byzantine music, music production as well as classical piano, his goal is to unite the classic eastern vocals with western electro-pop melodies. His music is escorted by his amazing visual art video, made by him.

Mr. Collage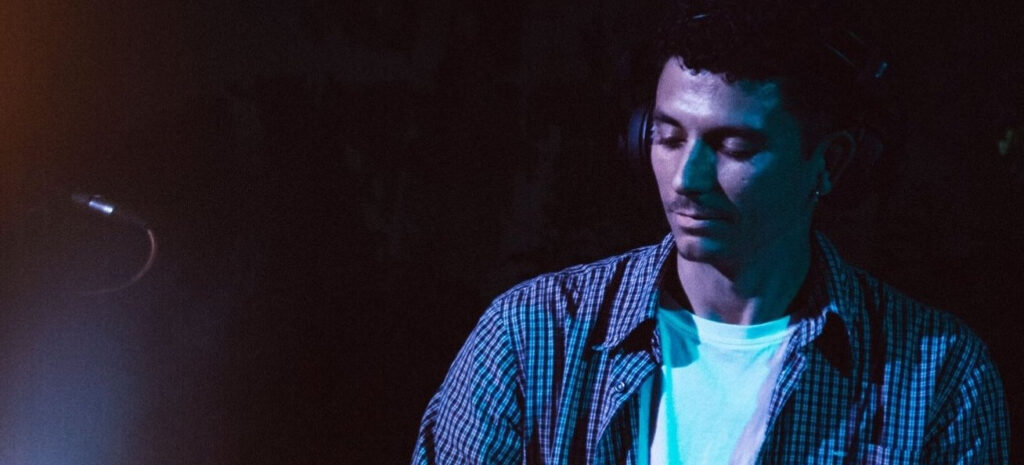 Mr. Collage is a producer, DJ, and music engineer from Thessaloniki. Active behind decks and soundboards of the city, he records and mixes concerts, while sound-producing documentaries, short movies, and audiobooks. Through the internet station Paranoise Radio he hosts his own show "Choppin'" and shares news and songs from the Downtempo music scene of Greece. His first solo album is a strong combination of samples, organic instruments with many features from Greek and international artists in which he honors the traditional hip-hop sound with doses of funk and electronica. He is the producer of Mantique's album "The Game We Play" with whom they shared the stage along Monophonics.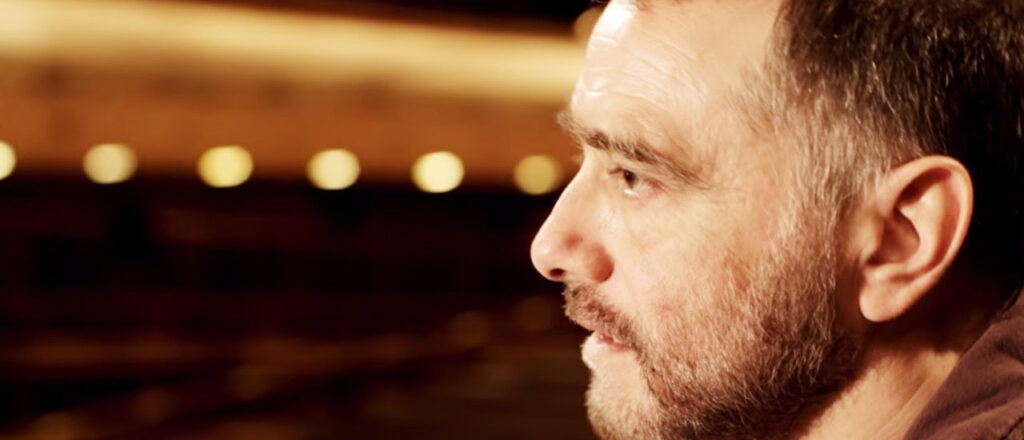 K. Bhta was born in Melbourne and raised in Athens, Greece. In 1992 he created the group Stereo Nova together with Michalis Delta and Anthony Pi. Alongside a series of albums and concerts, he has created music for the theater, dance, and the cinema. He has also contributed artistically by participating in exhibitions. He is one of the most favorite and well-known artists of the electro scene in Greece and a pioneer in the spoken word electro idiom.

Kuppo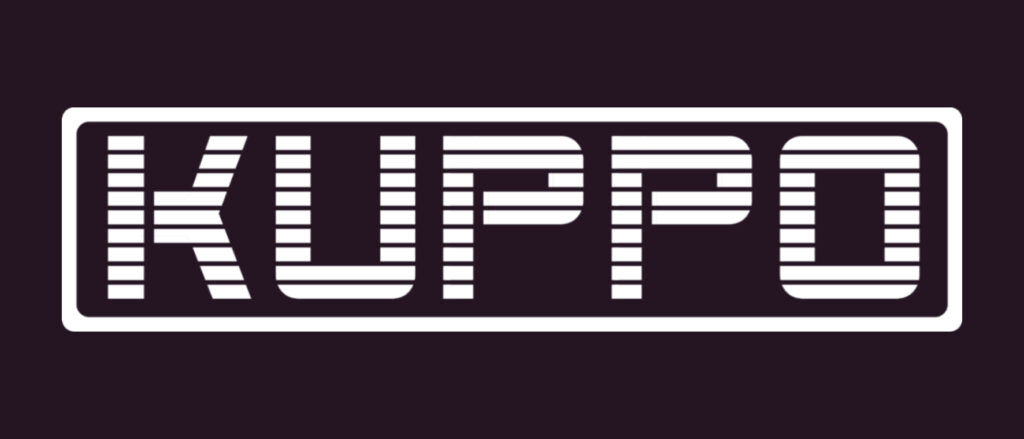 Kuppo is the alter ego of Alexandros Zournatzis, who comes from Athens, Greece. He got involved in the world of music at a very young age and studied sound recording, a field in which he is still active nowadays. Simultaneously, he is a resident DJ in popular bars of Athens. He is responsible for many remixes, while his first official release was in 2016 through Shango Records and he has also worked with Supersan.
Make sure to check the album below!