Lizzo teams up with Cardi B on new single "Rumors".
Singer and rapper Lizzo is finally returning with some brand new music, two years after the release of her critically acclaimed third studio album "Cuz I Love You".
The talented artist has just released her all-new single "Rumors" in collaboration with Cardi B.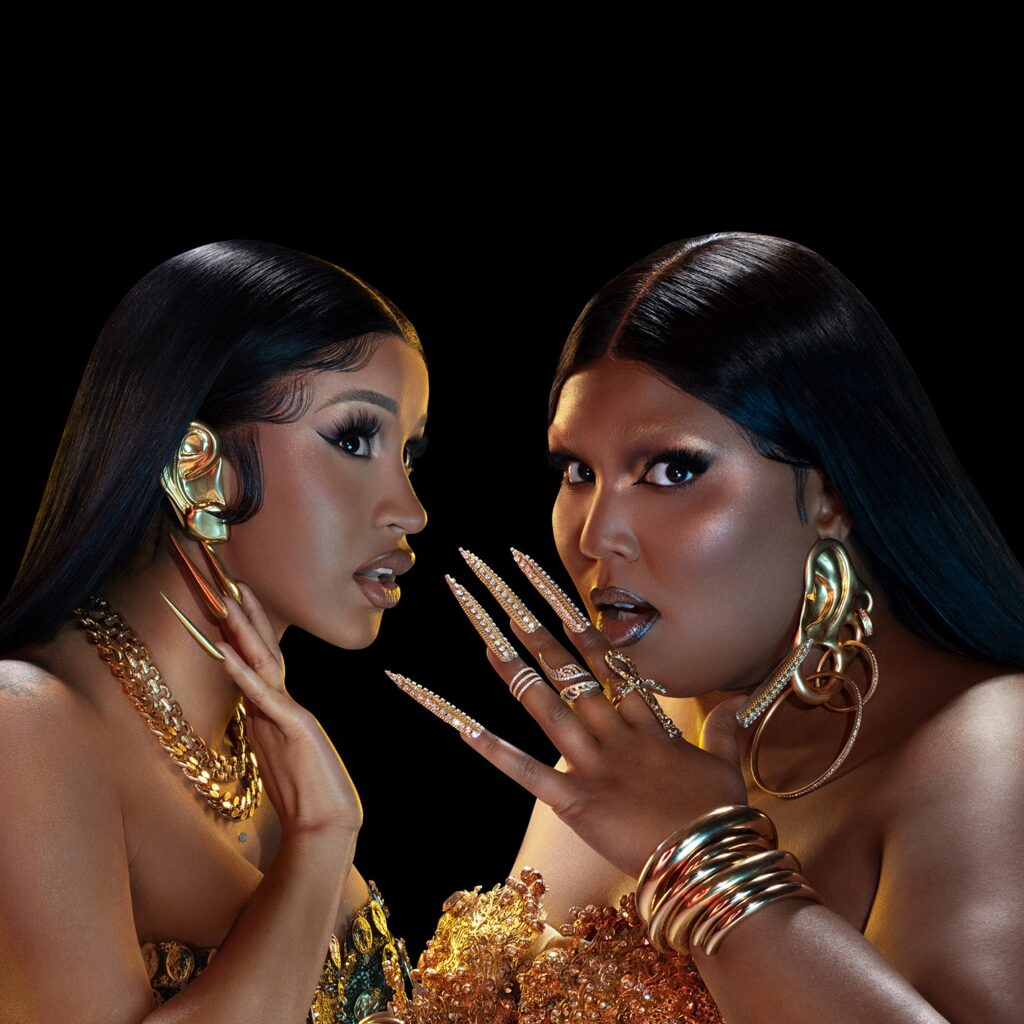 This is most likely the lead single from her upcoming studio album, though it has yet to be confirmed.
"Rumors" is a power anthem for women – all about body positivity, self-acceptance, and a clap back to haters.
The track was written by both artists, while its production was handled by Ricky Reed (Halsey, Jason Derulo, Meghan Trainor, The Weeknd, Camila Cabello, Kesha).
An official music video was premiered alongside the song, directed by Tanu Muino (Katy Perry, Cardi B, Normani, Lil Nas X).
The video was inspired by ancient Greece and Disney's "Hercules", as it references the iconic muses from the film.
An absolute bop with an epic music video to back it up, "Rumors" has "hit single" written all over it.
Make sure to check it out below!