Fireflight release new single "Keep Your Head Up".
Christian rock band Fireflight made a comeback in 2020 with their new album titled "Who We Are: The Head and the Heart", after having signed with their new record label Rockfest Records.
The band had previously released their sixth studio album "Innova" independently in 2015, created through a Pledgemusic campaign.
Prior to the release of their latest album, the talented band had dropped the lead single "Who We Are", along with a music video.
Dawn, Wendy, Glenn, and Justin are now keeping up with the promotion of their latest project by releasing the next single "Keep Your Head Up".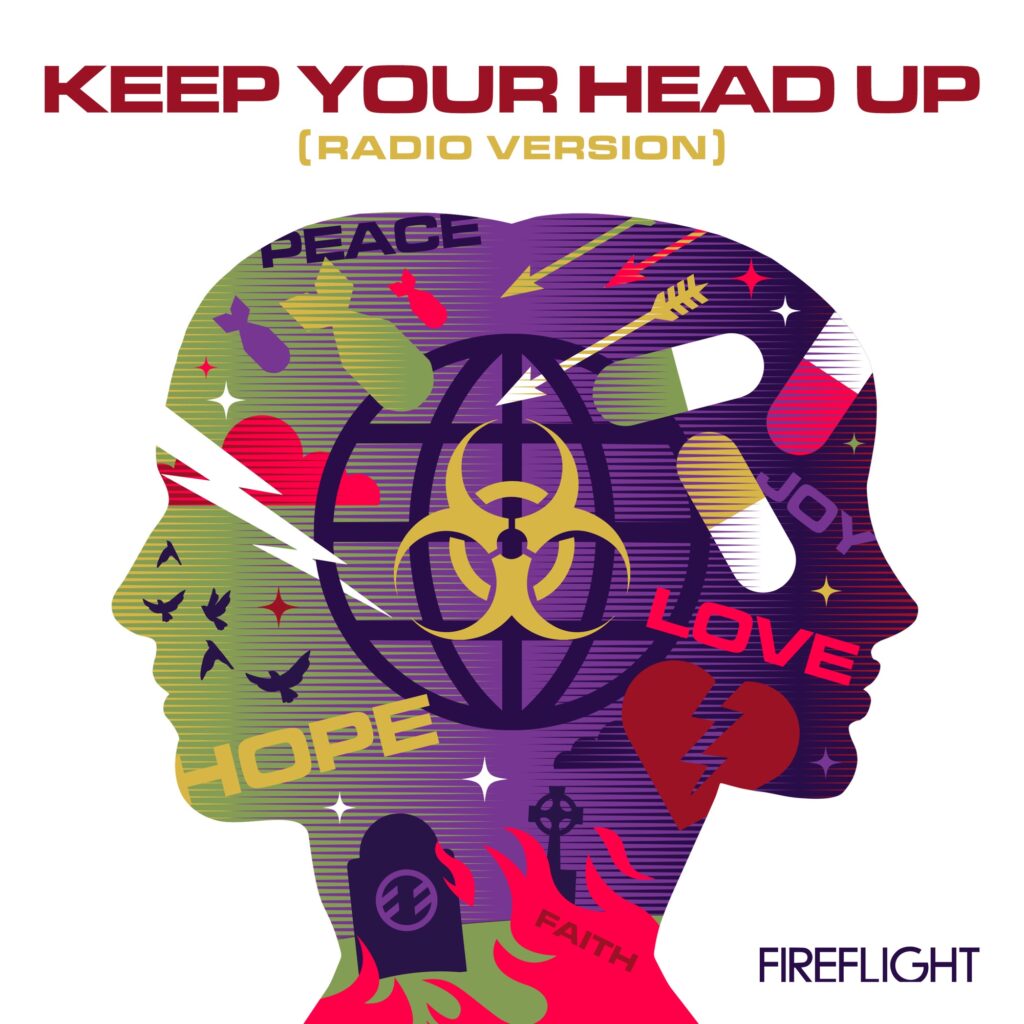 For the single's release, the song received a remastered radio version.
The track was written by band members Dawn Michele, Glenn Drennen & Justin Cox, alongside Josiah Prince, band member and guitarist of Christian metal and rock band, Disciple.
In a statement regarding the album's release, they stated about the song:
"Many of the album's songs are driven by the empowering truth that our actions, however small they might feel, truly do have the ability to carry eternal weight as we stand in the power we've inherited as sons and daughters of God. On the encouraging and melodic 'Keep Your Head Up' the chorus casts the truth of God's presence with us into a reassuring reminder: 'through it all, you're never going to walk alone, I'll take every step, every fall, by your side.'"
A powerful ballad with a timeless, uplifting message that everyone can relate to – no matter their religious beliefs – by a most talented, resilient and true-spirited band.
Make sure to check the song and its lyric video below!