Loreen returns with new single "Neon Lights" – Watch the music video!
This year marks 10 years since Loreen took Europe by storm when she won the Eurovision Song Contest with the iconic "Euphoria" for her homecountry Sweden.
Last year she presented us with "Sötvattentårar", her first-ever release in Swedish.
Today, the day before the big Eurovision final, Loreen releases her new single "Neon Lights".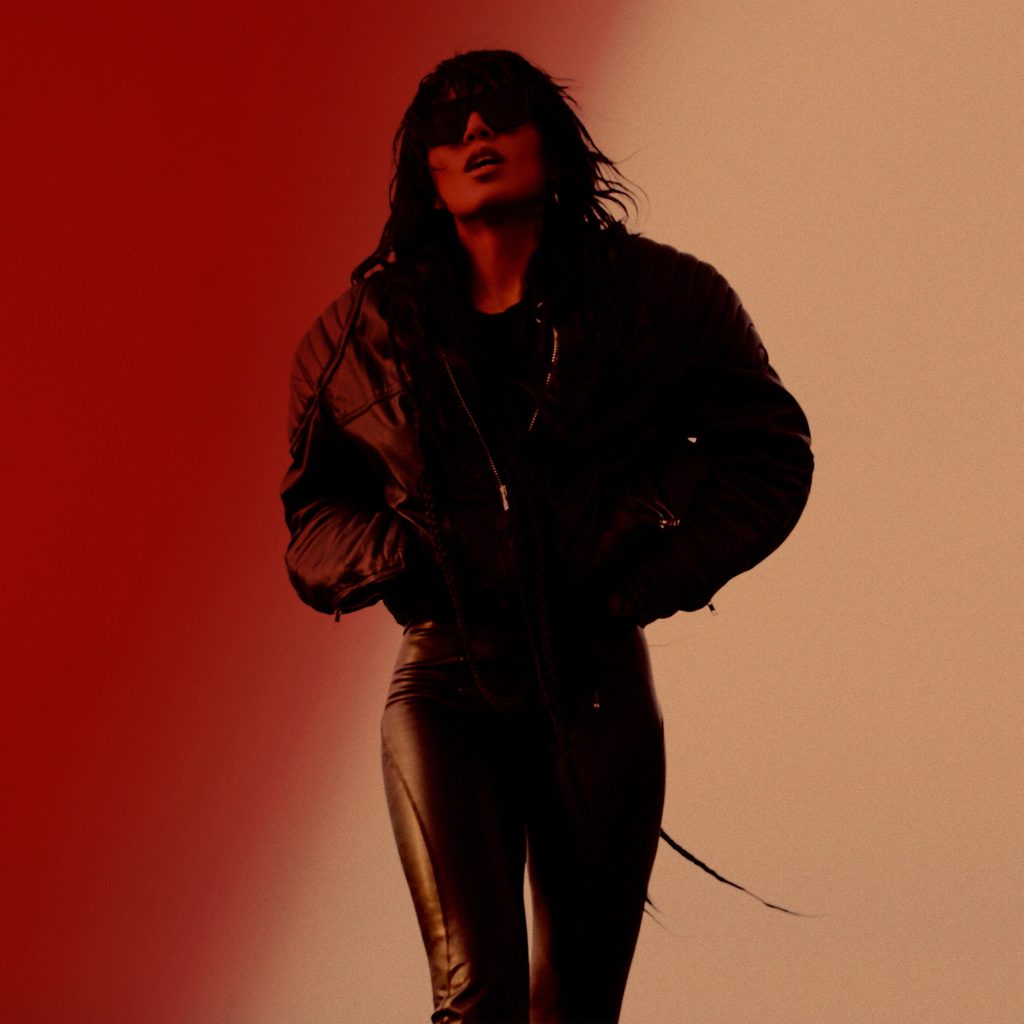 She wrote the song together with Maria Smith from Smith & Thell and rapper Petter "Professor P" Tarland. The song is produced by Peter Kvint.
Talking about the inspiration behind the new song, she said:
"I like the feeling of creating characters in my songs that both reflect parts of me that are there and parts that I wish were there. In my upcoming music, I focus on a kind of alpha female, a contemporary Jeanne D'Arc, who will try to save the world. I examine different parts of her in different songs and the lyrics to 'Neon Lights' are about how she watches over and takes care of a person who needs it."
"Neon Lights" is the first taste of Loreen's new musical direction. It is a bombastic electro-pop plate with sweeping synth loops.
"I'm sickly nerdy when it comes to synths, especially analog synths. So much so that nowadays I build all my live shows just on them. I felt like I wanted to bring that sound into the studio and just play like I was in a Terminator movie. That's how Neon Lights came to be. It is a first introduction to the new soundscape that I am creating." she stated.
The new music, which will be released continuously during the year, has a harder electronic sound, inspired by how Loreen has built up her live shows in recent years:
"When I play live, I have a dirtier, experimental sound. There is something beautiful about playing with contrasts. To sing aggressively over calm chords or sing fragile over a hard beat. To experiment with the energies of a song."
Ever since her breakthrough, Loreen has captivated the audience with her fantastic voice, touching lyrics, and unique artistic expression. Never before has she played so much with the contrasts that have permeated her entire artistry. Where male meets female, where Moroccan Berber influences meet modern electronic production.
"I have an approach to music that is a little different from many others. I am a nomad with origins in the Atlas Mountains, and there they use music and sound for a healing purpose. I see that as my purpose as well. What can I contribute to touch and create discussion?", she continued.
And to touch she managed indeed when she got her massive breakthrough with "Euphoria", which won the Eurovision Song Contest 2012, and with which she topped the charts worldwide. The immediate chorus, Loreen's expressive voice, and the different stage setting captured the heart of all of Europe.
Commenting on that, she stated:
"I knew that it had the opportunity to change the energy in that forum and open up for other kinds of musical expression there in the future. It was amazing that it was received with so much love. It fulfilled its purpose here and there, but I always look ahead."
Now that she is entering a new musical chapter, she does so with a clear mission: to continue to build bridges between different cultures, beliefs, and traditions. Loreen wants to continue using music to challenge audiences with messages of inclusion and representation.
"My absolute favorite artists are those who dare to challenge, dare to question, who break free to feel free. This is where I want to be, this is where development is for me. I do not want to do what is expected."
The official music video to the song, directed by Charli Ljung has just had its premiere – artistic, creative and in true Loreen-style.
Another exciting release by Loreen which showcases her immense talent and originality.
Make sure to give it a listen below!