"After School" – Melanie Martinez drops new EP.
Melanie Martinez came into our lives five years ago with the release of her critically acclaimed debut album "Cry Baby" that spawned the hit singles "Pity Party" and "Soap" among others.
Being a fan of concept albums, Melanie continued the story narrated in her first album in what came to be her sophomore album "K-12", released last year.
While the first project followed the story of Cry Baby, a fantasy version of Melanie Martinez when she was a young toddler, and a representation of her vulnerable and messed-up side, her latest project depicts new adventures in Cry Baby's school and it is basically her stepping outside of her family and love life and acting like a narrator for the album.
A film of the same name was released the same day as the album, visualizing the stories narrated in the record.
Now, a little more than a year later, Melanie added another chapter to the story of "K-12" by releasing her fourth EP titled "After School" via Atlantic Records.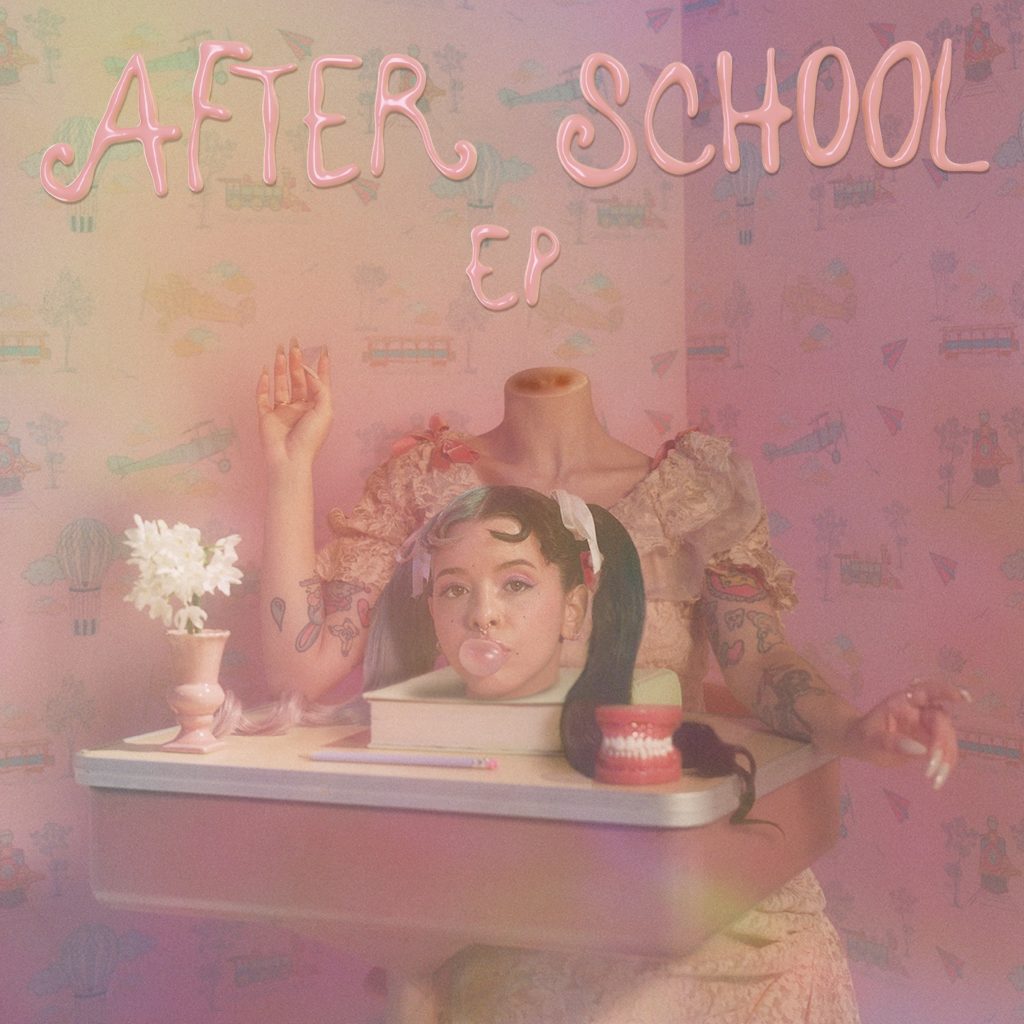 The extended play consists of 7 new tracks, which as Melanie stated are more personal to her rather than relating to her character, Cry Baby. The EP is also available as a second disc in the deluxe edition of "K-12".
Additionally, one of the new songs titled "Brain & Heart" contains an interpolation of "If You Had My Love" by Jennifer Lopez.
"The Bakery" was released the same day as the lead single from the EP, a song about when she got "fired at a bakery in high school".
The track was written by Melanie and Blake Slatkin (Juice WRLD, Grace VanderWaal), who also produced it.
As she stated:
"The Bakery is a song about unenthusiastically working at a bakery in high school because I needed to make money to invest into my art and my music."
An official music video was also released along with the single, directed once again by Melanie herself, who also designed the costumes. In this video, she shows a sexier side of herself, while she dances in huge high heels and poses as a candy-lolita, without losing the freaky charm that is the trademark of her videos.
Make sure to check it out below!