Agnes releases "Love and Appreciation" as newest single
Last year, Agnes made a grand return to the pop scene with the Swedish Grammi-winning album "Magic Still Exists", which featured the radio hit and platinum-selling single "Fingers Crossed" and the gold-selling singles "24 Hours" and "Here Comes The Night".
Today Agnes releases the fan favorite "Love And Appreciation" as a single, now in a new version.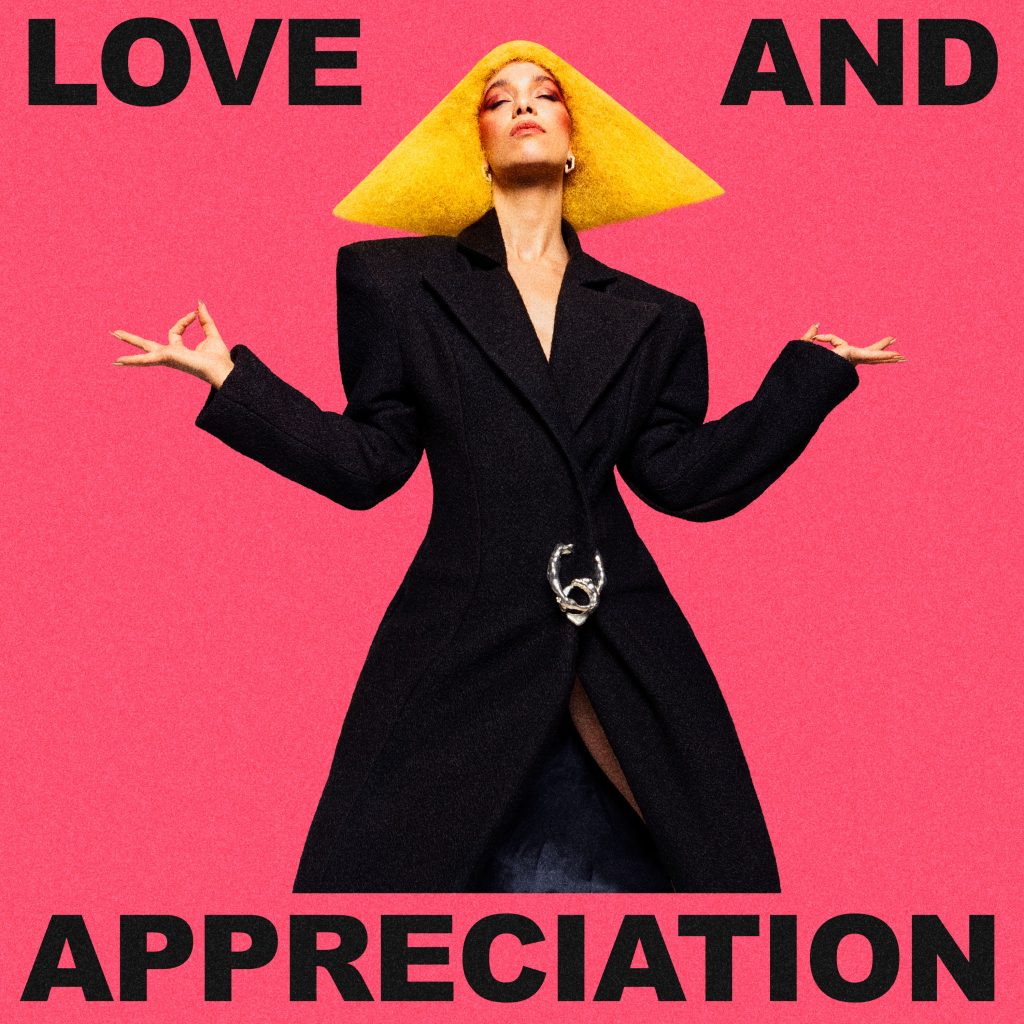 "The song is about being as close to the core of yourself as possible. It doesn't have to make life easier, but it gives it more meaning. We are all universes in our own right, flowing around and influencing our surroundings – we have the capacity for so much if only we are given and give ourselves the right conditions. Shine on baby!", says Agnes.
With the album "Magic Still Exists", Agnes was nominated four times for a Swedish Grammi in 2022 and won one for Composer of the Year together with Vincent Pontare, Salem Al Fakir, Kerstin Ljungström, and Maria Hazell. The album has also been streamed nearly 40 million times.
Almost a decade after her last album, Agnes has been reborn as a disco queen with her latest album, as during its creation she was musically inspired by artists such as Giorgio Moroder, and Sun Raoch Sylvester. Agnes wanted to explore the unknown, capture the feeling of freedom and just focus on the euphoria of today, which she found partly in dance and on the dance floor.
She said: "On the dance floor, everyone is the same, and it's about the here and now and just being. There is no 'right' or 'wrong'. You just are."
But Agnes has taken it a step further and created her very own and new genre of Spiritual Disco.
Agnes explains: "Mixing spiritual lyrics with disco felt both appealing and necessary. Disco stands for freedom, self-expression, and not being ashamed. But the music was also something I needed to do to grow spiritually and strengthen myself. An opportunity to take what I have inside me, multiply it, and play with it."
Agnes elaborates: "'Magic Still Exists' is a collection of thoughts about what it means to be human and our natural desire to constantly search for something bigger, something more. The album was made with friends, so the process was very intimate. Something that resulted in me really daring to let go and have fun."
A colorful and fashionable official visualizer was also released along with the new version of her latest single, matching perfectly the mood of the song.
Make sure to check out "Love And Appreciation" below and really show it what its title states!