Amour Records introduces: "Amour Vol. 01".
Amour Records welcomes 2021 with the brand new collection "Amout Vol. 1".
In this first collection, Amour Records introduces all of its artists in a wide music spectrum of indie pop, mellow techno, electronica in R&B, Dream Pop and punk electro sounds.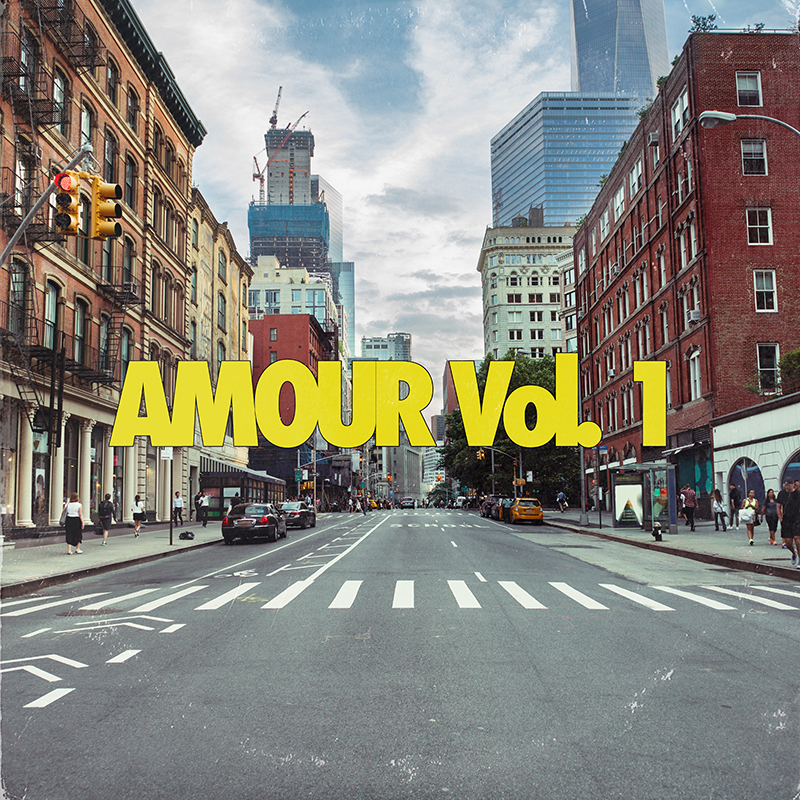 Track by track:
1. Runes – Ardour
"Ardour" is RUNES' latest single, from the album of the same name. A Britpop track, full of emotions and optimism, supported by RUNES' magical vocals.
2. TigerKiss – Whispers  on the Wall
The talented duo of TigerKiss introduces us to a melancholic electro track with ethereal female vocals and indie guitars. This marks the group's first single and it gives us a taste of what is about to come.
3. Lip Forensics – Fo(u)r
The beloved group of Lip Forensics shares their mellow techno single Fo(u)r, taken from their EP "Cheiloscopy", and take us on a melodic journey of analogue sounds, emotional guitars and vocals.
4. ELIOT ft. morphy – This Time
ELIOT returns with a wonderful melody that kicks off from the low half-lightened sceneries of the 90's chill out R&B and lands on an emotionally personal adjusted version of modern trap music. The track features vocals by upcoming artist morphy.
5. Lia Hide – St. Bastard the Coward (Monsieur Minimal Remix)
Taken from "Fairytales Remixed" – an album where the crème de la crème of the greek electro scene remixes songs by Lia Hide – we listen to Monsieur Minimal's take on his own version of "St. Bastard the Coward".
6. Midnight Zeros – Chinese Monograms
"Chinese Monograms", from the group's debut EP "Don't Give In", is a wonderful electronic track embraced by the vocals of Greek singer Aliki Metallinou. The EP also includes a remix version of the song by K. Vita.
7. KALLI – Sick
With "Sick" KALLI welcomes her new 90's & 00's Pop/RnB sound. The track compares her fast-evolving relationships with the feeling of eating too much candy at once and becoming, well… sick.
8. Tareq – You & Me
Tareq makes a comeback with his single "You and Me", an electro-pop song that talks about unrequited love and sexual obsession.
9. Glass Rebel – Albenga
"Albenga" gives us a romantic memory of 90's Britpop, freshened up with indietronica influences and modern production. Another exceptional powerpop track by Glass Rebel.
10. Someone Who Isn't Me – Summer In Athens
"Summer In Athens" is a hymn dedicated to the urban summer of Athens. A dance, electro track with the distinctive riffs and beats of SWIM, which once you have heard, you cannot get out of your head.
11. Ero Seagull – Doin' Our Game
"Doin' Our Game" is an autobiographical journey through music with a touch of pop-punk vibe, where Ero talks about her college years in a song about the carelessness of being in your 20's, the drugs, the love, and the judgement of that way of life.
12. Katrame – Mind at Stake
Imagine enjoying a clear and sunny day and then entering through a door and finding dark and dirty pleasures. That is how "Mind At Stake" takes you from clear respect to holiness and sinfulness.
13. She Tames Chaos – Ping (Runes Remix)
She Tames Chaos, the new group of Evi Hassapides Watson, released their new song "Ping" in a pack that also includes 2 remixes. One of them being the majestic remix by RUNES.
14. Billy Rize – Sunset
Billy Rize is an upcoming artist about whom we are going to listen to a lot in the near future. His track "Sunset" is a summer blues dream-pop journey, full of romance and love, produced by ELIOT.
Listen to the whole collection below!