Avril Lavigne returns with new single "Bite Me".
Avril Lavigne is making a comeback to the music scene and furthermore to her pop-punk roots almost 3 years after her last album "Head Above Water".
Earlier this year she was featured on MOD SUN's single "Flames" from his latest studio album "Internet Killed the Rockstar".
She was also featured on the track "Grow" by Willow Smith, for which they dropped a music video last month.
Now, the talented artist has released the lead single of her seventh and still untitled studio album under Travis Barker's (of Blink 182) record label DTA Records.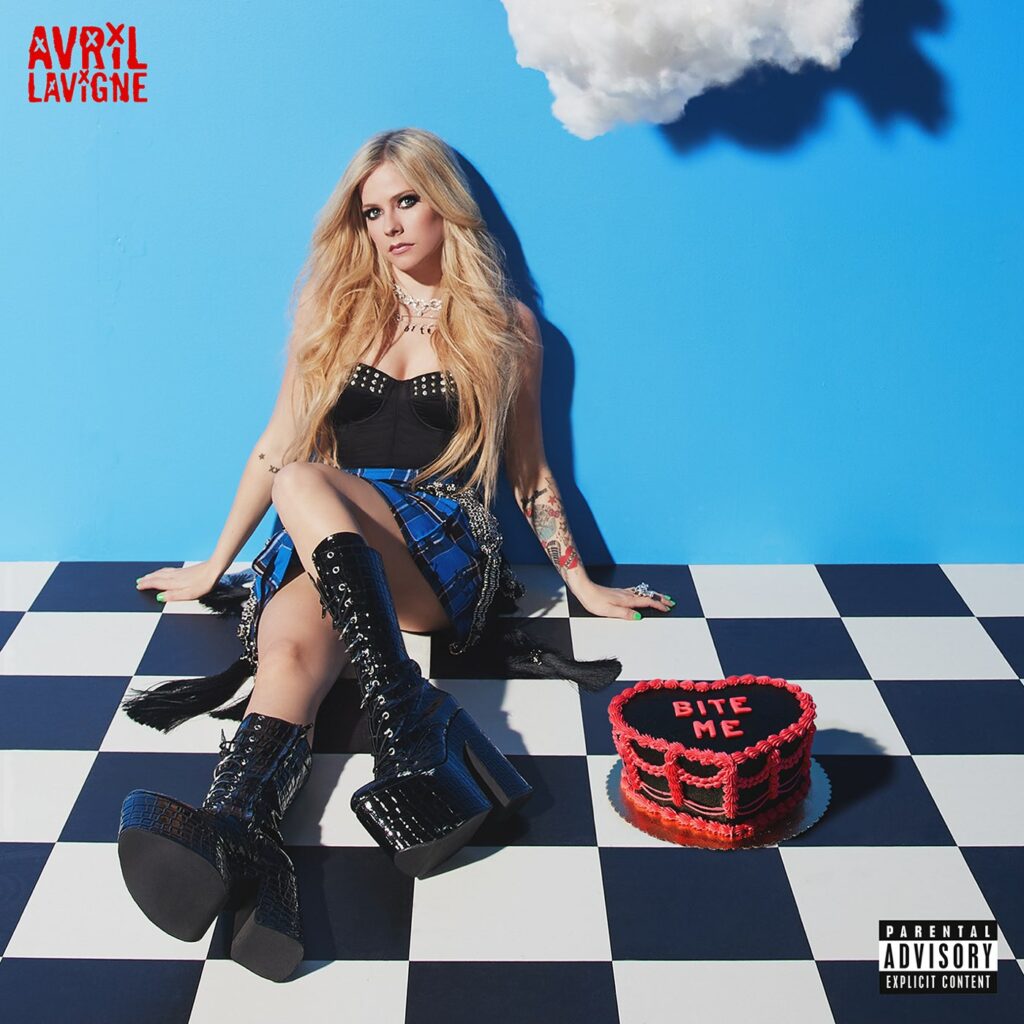 "Bite Me" marks a rebellious and sassy pop-punk track that talks about putting a bad partner back to where he belongs – the trash.
The song was written by Avril in collaboration with Omer Fedi, John Feldmann, MOD SUN, and Marshmello. MOD SUN (Machine Gun Kelly, blackbear, G-Eazy), Travis Barker (Lil Wayne, YUNGBLUD, Doja Cat), and John Feldmann (Panic! at the Disco, 5 Seconds of Summer, Good Charlotte) also handled its production.
Talking about the song she stated:
"It's a song about self-worth and really just standing up for yourself and just being like, 'You know what, you didn't treat me right, you didn't treat me well, and that doesn't work for me. So, baby, you can bite me.'".
Its official music video was also recently released, directed by Hanna Lux Davis (Ariana Grande, Jessie J, Halsey, Christina Aguilera, Doja Cat, Bebe Rexha, Charli XCX, and many more).
A never-aging Avril Lavigne who seems to be ready to nurture yet another new generation of rebellious teens and make us feel nostalgic, thinking about how fast time flies.
Make sure to check "Bite Me Below"!