Coldplay and BTS collaborate on new single "My Universe".
Coldplay are getting closer and closer to the release date of their upcoming ninth studio album.
This comes 2 years after the release of their last album "Everyday Life", which climbed up high the charts in more than 20 countries.
Their new project is titled "Music Of The Spheres" and is scheduled for an October 15th release via Parlophone and Atlantic Records.
The talented band has been teasing their upcoming project through a self-made language they call "Kaotican", using it as a cryptic code. They have created a whole alphabet, which is supposed to come from the, also imaginary, planet Kaotica.
The album was inspired by the extraterrestrial and produced by the band alongside legendary music producer Max Martin. It will consist of the following tracks: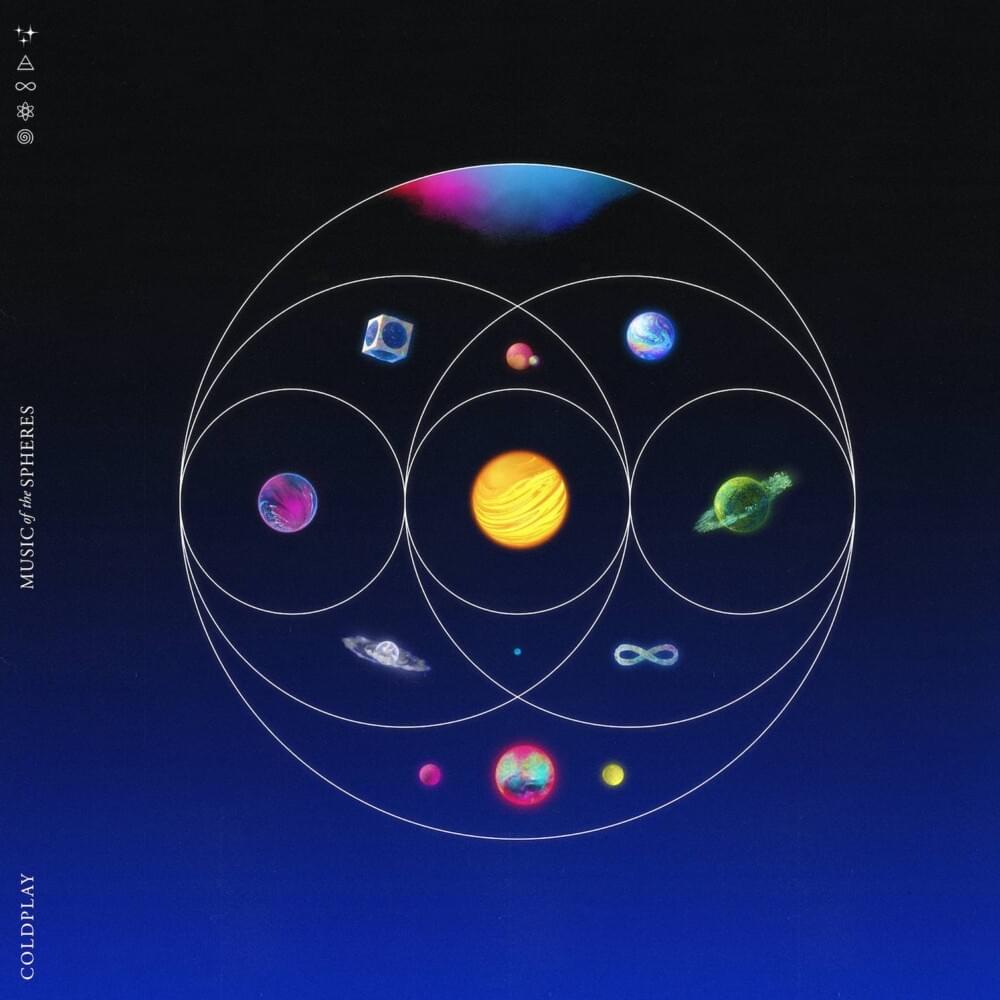 " 🪐 – Music of the Spheres I"
"Higher Power"
"Humankind"
"✨ – Alien Choir"
"Let Somebody Go"
" ❤️ – Human Heart"
"People of the Pride"
"Biutyful"
"🌎 – Music of the Spheres II"
"My Universe" (with BTS)
"♾ – Infinity Sign"
"Coloratura"
Japanese edition bonus tracks
"Higher Power" (Acoustic)
"Higher Power" (Tiësto Remix)
Back in May, "Higher Power" was released as the lead single from the new album. An audio-video was released simultaneously with the single, branded as a form of "extraterrestrial transmission" with the band performing on an empty lot as alien holograms dance to the tune. A few weeks later an official music video was also released.
"Coloratura" was released as a promo single a few days before the full tracklist of the album was revealed. This track marks the closing song of the record and is also the longest they have ever released, exceeding 10 minutes in length.
Getting closer to the release date, the group now has unveiled the second official single "My Universe".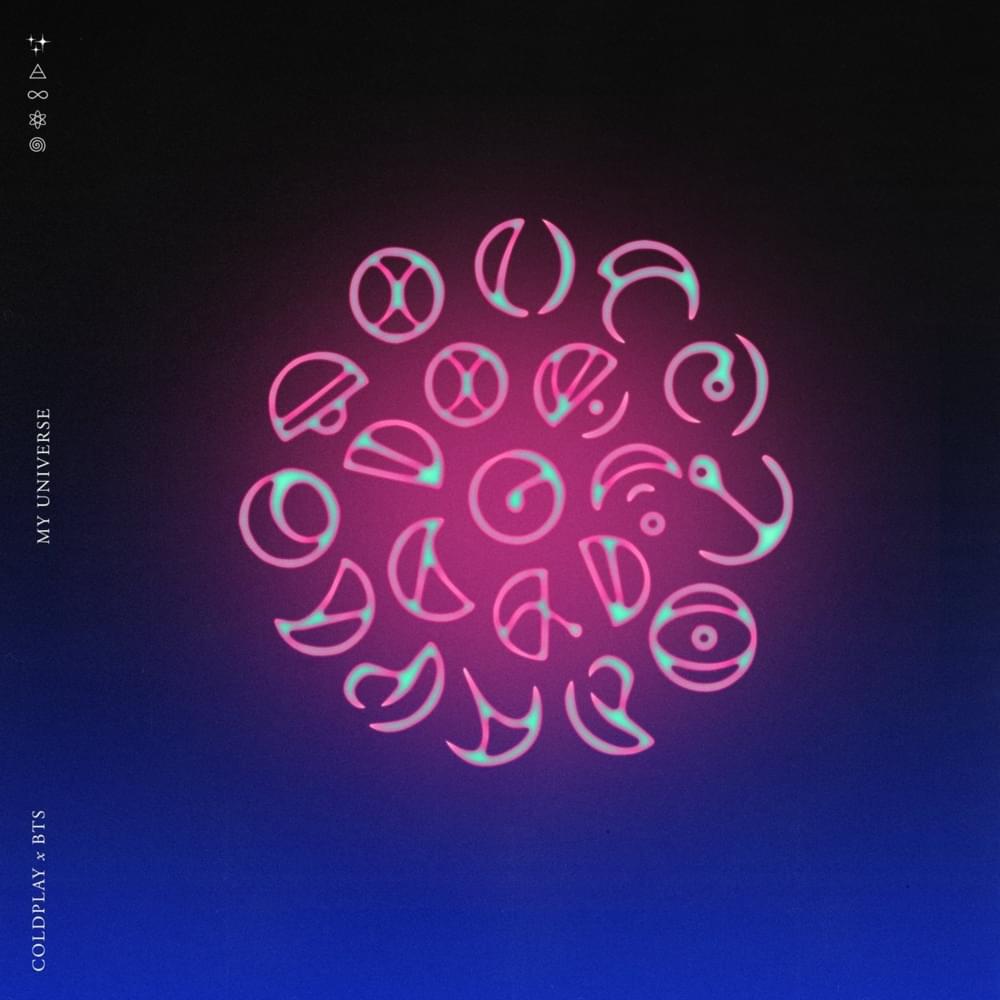 The track features BTS, one of the most successful (K-Pop) boy bands in the world right now, and was rumored for a while after BTS did a cover of Coldplay's huge hit "Fix You" and lead singer Chris Martin visited South Korea in April 2021.
Talking about the song and their collaboration with BTS, Chris Martin stated:
"We really don't believe in any boundaries or separation of anything really, and so the song 'My Universe' is about someone being told they can't love a certain other person, or can't be with this race, or they can't be gay, whatever it might be. And we thought it would be good to sing this with BTS because maybe we're not supposed to be together. And it turned out to be one of the most fun things ever. I went to Korea to be with them, it's been amazing. It had been in my mind for a while that someone had said BTS were wondering if we'd do a song for them or something like that. And then we started communicating with BTS and then went to Korea. It's something you could look at so cynically, and we have at times, but anytime there's actual communication or music between us, it just feels so good. So I unabashedly and unashamedly feel really grateful for the song, grateful for the person that inspired the song, and grateful for the people we sing it with."
An official music video directed by Dave Meyers (Ariana Grande, Kelly Clarkson, Ed Sheeran, P!nk, Harry Styles) will soon have its premiere, but until then make sure to check the colourful lyric video that was released along with the single.
Enjoy!