Coldplay return with brand new single "Higher Power".
British rock band Coldplay are finally back with new music and a full-length studio album, almost 2 years after the release of their last album "Everyday Life".
The talented band has been teasing their upcoming project through a self-made language they call "Kaotican", using it as a cryptic code. They have created a whole alphabet, which is supposed to come from the, also imaginary, planet Kaotica.
It is rumored that the album will be titled "Music Of The Spheres" and will be released sometime in July, but it all has yet to be confirmed by the band.
Being inspired by the extraterrestrial, they have just unveiled the first official single "Higher Power", released via Parlophone Records.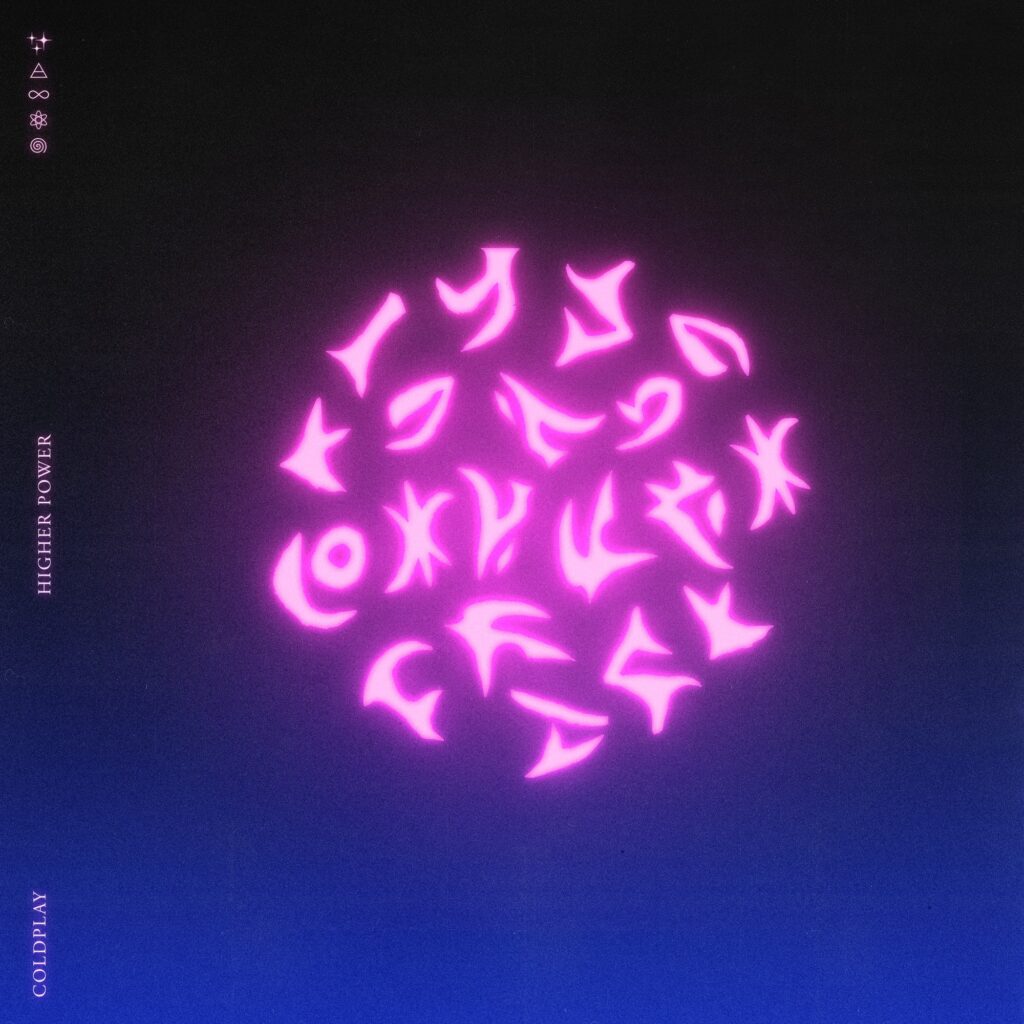 The track was written by the band (Will Champion, Guy Berryman, Jonny Buckland & Chris Martin) in collaboration with Max Martin, Denise Carite, and Federico Vindver. Max Martin (Ariana Grande, The Weeknd, Taylor Swift, Kelly Clarkson, P!nk, Katy Perry, Britney Spears) also handled its production together with Oscar Holter (Ellie Goulding, Troye Sivan, JoJo, Demi Lovato, Tove Lo, Charli XCX) and Bill Rahko (Dua Lipa, The Chainsmokers).
Talking about how the song came to be, lead singer Chris Martin stated:
"It came on a kitchen sink. A bathroom sink. And then the title, 'Higher Power,' had been around for a while. If you go on my phone, there's like 15 abandoned Higher Powers that aren't that good. Voice notes. And then it just dropped through that song. On a keyboard that my friend's friend lent me. Because of where we were staying, there wasn't a piano. So I was super grateful."
He then continued with the inspiration behind the song explaining:
"It's safer for humans to scrutinize life on different planets because they're too scared to look at life on Earth with the same lens. Really it's one big allegory. The song is about trying to find the astronaut in all of us, the person that can do amazing things."
An audio video was released simultaneously with the single, branded as a form of "extraterrestrial transmission" with the band performing on an empty lot as alien holograms dance to the tune.
Another unique and exciting release by one of the most talented bands of the last 20 years – make sure to check it below!