Dolly Parton and Kelly Clarkson collaborate on reimagined version of "9 to 5".
The legendary music icon Dolly Parton has enlisted Kelly Clarkson – yet another music icon – on her latest single that dropped today.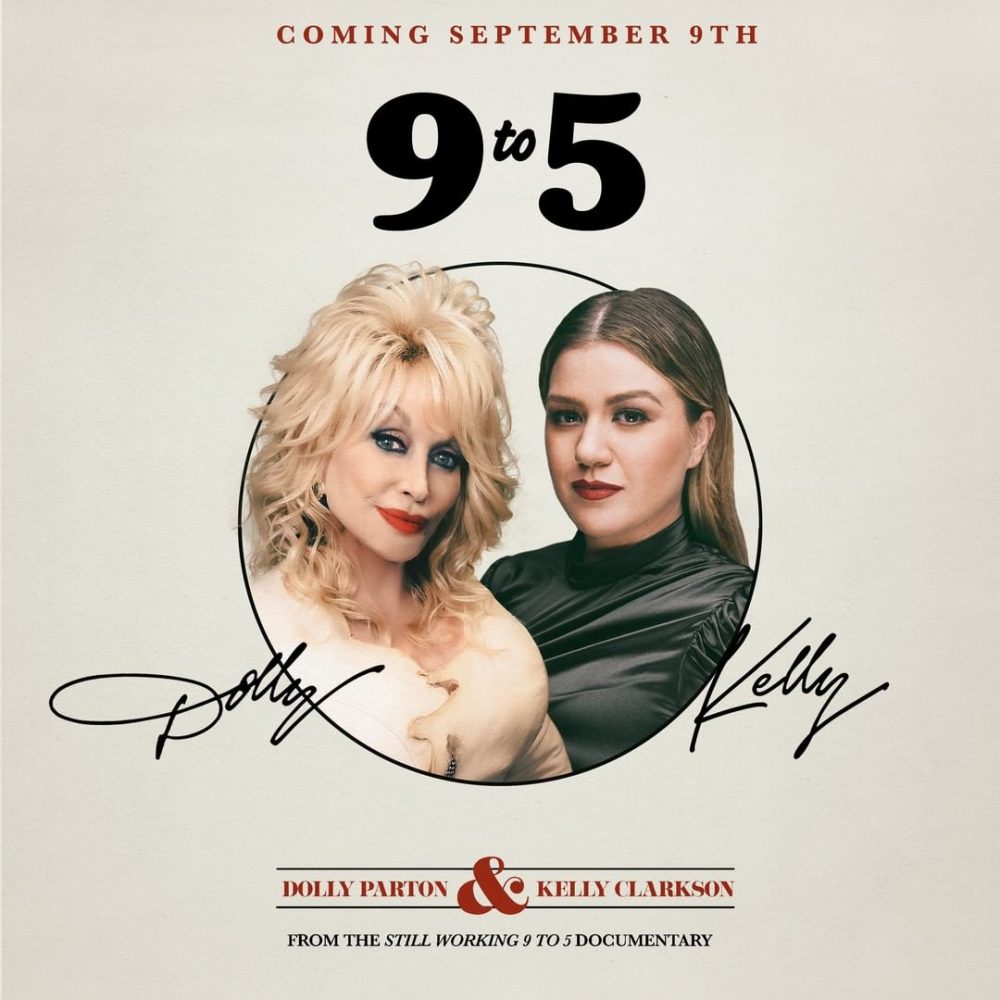 The talented artists joined voices on a reimagined version of Dolly's classic hit song "9 to 5" which was originally released more than 40 years ago and was part of the comedy film of the same name that Parton starred in alongside Jane Fonda and Lily Tomlin.
The song premiered back in March in the documentary "Still Working 9 to 5" but its full studio version has been released just now. Compared to the sassy uptempo original song, this version is a more mellow pop ballad version that ties beautifully both artists' voices.
Kelly Clarkson who recently celebrated the 20th anniversary of being crowned as the first-ever American Idol, commented on their collaboration:
"I am so honored that Dolly asked me to reimagine this iconic song, '9 to 5,' with her! She is so talented, an inspiration to all women, and one of the sweetest people you will ever meet!"
While Dolly on her side stated:
"Nobody sings like Kelly Clarkson. She makes any song come alive. I love her voice on '9 to 5,' and I am so proud I got to sing with her on it. I'm equally as proud of the wonderful arrangement and production by Shane McAnally."
A wonderful collaboration and a contemporary and fresh approach to one of the most iconic songs of the '80s that you don't want to miss.
Check it out below!