Ed Sheeran tries to "catch 'em all" in new Pokémon song "Celestial"
It is no secret that Ed Sheeran is a huge Pokémon fan since the talented singer has openly expressed his love for the little pocket monsters since he was a child.
Earlier this year he made a special performance in the Pokémon Go game app and also promoted the 2022 Pokémon World Championships in London.
Now, he continues his collaboration with the Pokémon Company by releasing his new single "Celestial".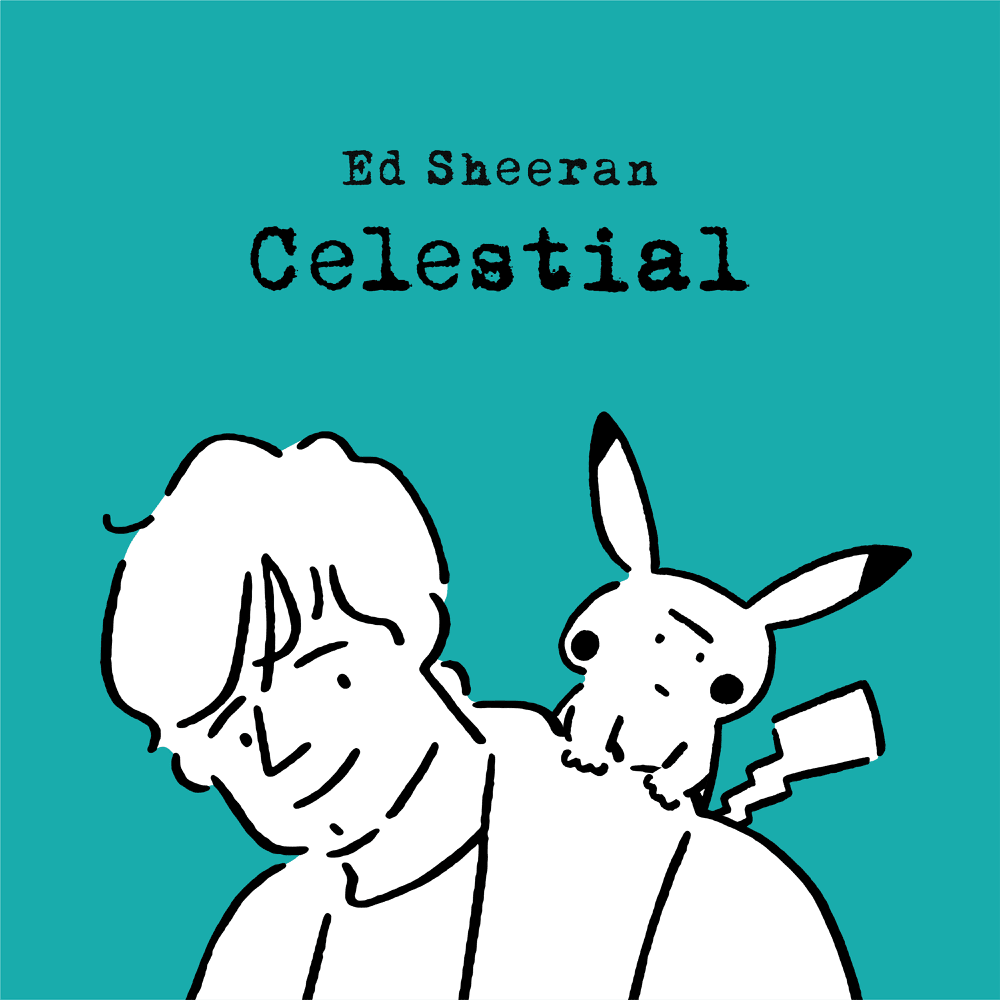 The song was written specifically for Pokémon and will also be included in the new Pokémon video game series Pokémon Scarlet and Pokémon Violet which are scheduled for release on November 18th.
"I started off with Pokémon cards when the craze hit primary school when I was about 7, then the tv show was on tv so I used to try and record it over the same VHS every week. After this me and my brother shared a game boy and Pokémon blue. I got a game boy colour with Pokémon yellow for my 8th birthday, obsessed was an understatement. Flash forward to me at 31 I still have the same game boy colour and still I play Pokémon silver on long haul flights. I really really love it. It gave me a proper escape as a kid into a fantasy world that seemed to go on and on, and in adult life it's nostalgia that makes me feel like a kid again. I met the people from Pokémon when I was travelling in Japan, and we joked about me writing a song for them. But now here we are." he stated.
The track was written by Sheeran together with Johnny McDaid and Steve Mac. He and Mac (BTS, Little Mix, Anne-Marie, Clean Bandit, P!nk, Sam Smith) are also responsible for the production of the song.
An official music video was also premiered along with the single directed by Yuichi Kodama. It depicts Sheeran interacting with a variety of sketch-style Pokémon, including "a Snorlax that saves Sheeran from a car accident to a Lapras that takes him across a river". The appearances of the Pokémon were drawn by art director Yu Nagaba in the style Sheeran drew them when he was younger. He also transforms into a Pokémon trainer as in the anime series, recreating one of the most iconic scenes from Pokémon: The First Movie in a slightly different version.
Get ready to feel nostalgic if you are a 90's kid, otherwise enjoy this pure gem of pop culture below!