Tove Lo drops new single & music video for "Grapefruit" ahead of album's release
The countdown for the official release of Tove Lo's fifth studio album "Dirt Femme" has begun, as the new project drops tomorrow through her own record label Pretty Swede.
Tove officially kicked off the new era back in May by releasing the lead single "No One Dies From Love", followed by an impressive futurustic music video.
She then continued its promotion with the release of "True Romance", an emotional and atmospheric ballad with raw vocals, which quickly became a fan-favorite.
"2 Die 4" was the next track revealed about a month later, probably the most requested by fans to be released after she perfomed it live in some of her concerts. It samples "Popcorn", the famous 1969 instrumental by Gershon Kingsley, best known for Hot Butter's 1972 version and in combination with a trance production it became an instant earworm. The song also received a stunning y2k-inspired music video directed by Kenny Laubbacher.
Now, only hours before the album is officially released, Tove reveals yet another amazing track!
Its title "Grapefruit" and it is a track inspired by the struggle with her eating disorder growing up as a teenager and the journey it took for her to finally love her body.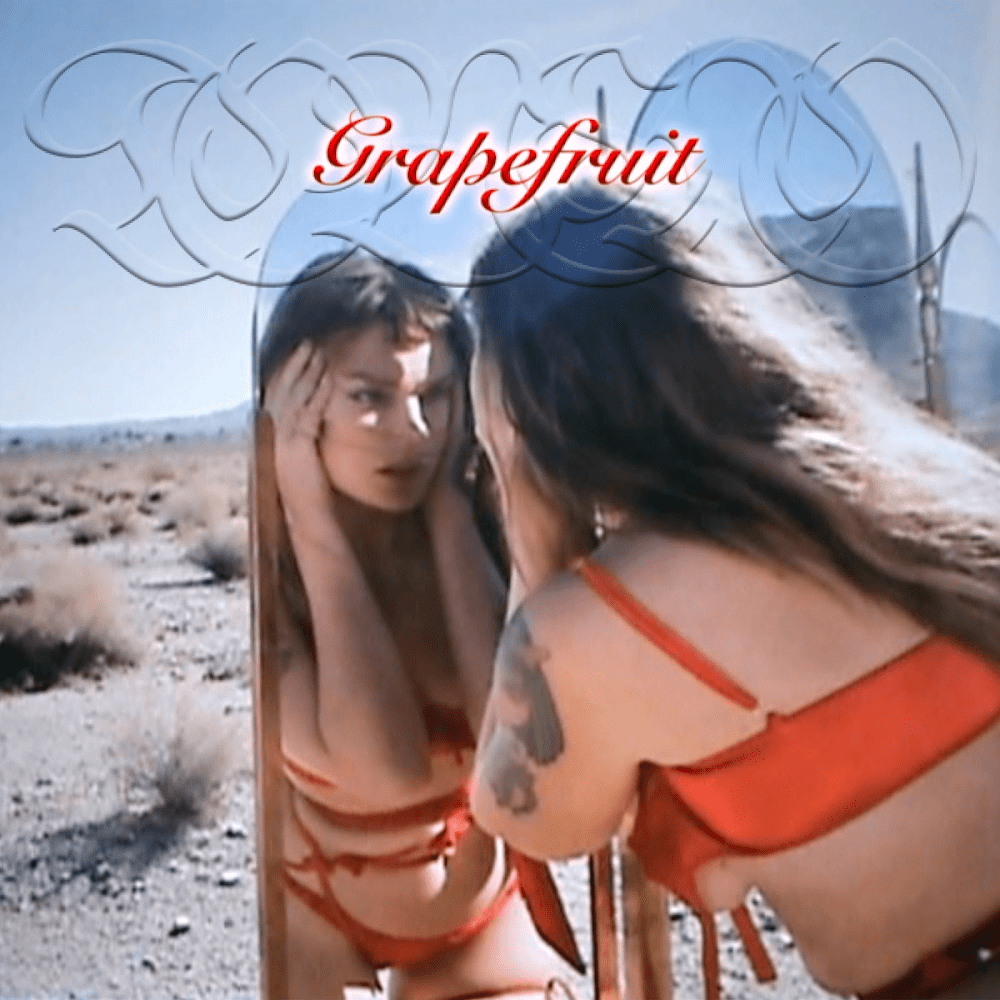 It was written by Tove alongside A Strut (Lorde, Ava Max, Zara Larsson, Ellie Goulding) and TimFromTheHouse (5 Seconds of Summer, Pussy Riot), while the latter two were also responsible for its production.
In a statement about the song's release, she mentions: "I've tried to write this song for over 10 years. I know I haven't talked about it a lot in interviews, or even in my music, which is my most honest place. I guess I had to find the right way to share the feelings and the vicious circle of behavior I was stuck in. I've been free from my ED and my body issues for a very long time but they did take up too many of my teenage years. I'm not sure why I wrote this song now. Maybe the two years of stillness brought back memories, maybe I needed all this time I've been free from it to be able to look back without feeling pain."
An official music video directed by Lisette Donkersloot had its premiere alongside with the song, portraying Tove's battle with the disorder.
Commenting on that, Tove stated: "One of the many feelings I remember is needing to crawl out of my own skin. I felt so trapped in a body I hated. I wanted a video that portrayed that, and Lisette and Toogie knew exactly how to create that with me. It was honestly really hard putting myself back in that headspace but it was necessary for me. I'm gonna let the song speak for itself now."
Lisette on her side stated: "I wanted to literally crawl inside her mind. That's how I came up with the Inner room of self-destruction as I like to call it. This skin room — a magnified and unrealistic reflection of her own body — in which 'Inner Tove' is controlled by her outer self where not only she, but the actual room gets physically hurt, bruised and scratched by the impacts of her movements, ultimately her thoughts."
Tove has also been teasing most of the songs that are included in the album through different scene visualizers on her social media and has confirmed that they will be released together as a short film along with the album.
Until then, make sure to check the gem that is "Grapefruit" below!