EP Review: Tamta – "Awake"
It's been a while now since Tamta has reigned over the Greek music charts with a plethora of hit singles dating back to 2006. After her sparkly performance in the Eurovision Song Contest in Tel Aviv on behalf of Cyprus last year, it was only a matter of time until she made an international release.
The EP "Awake" marks her first international collection of songs, all written in English, released through Universal / Minos EMI.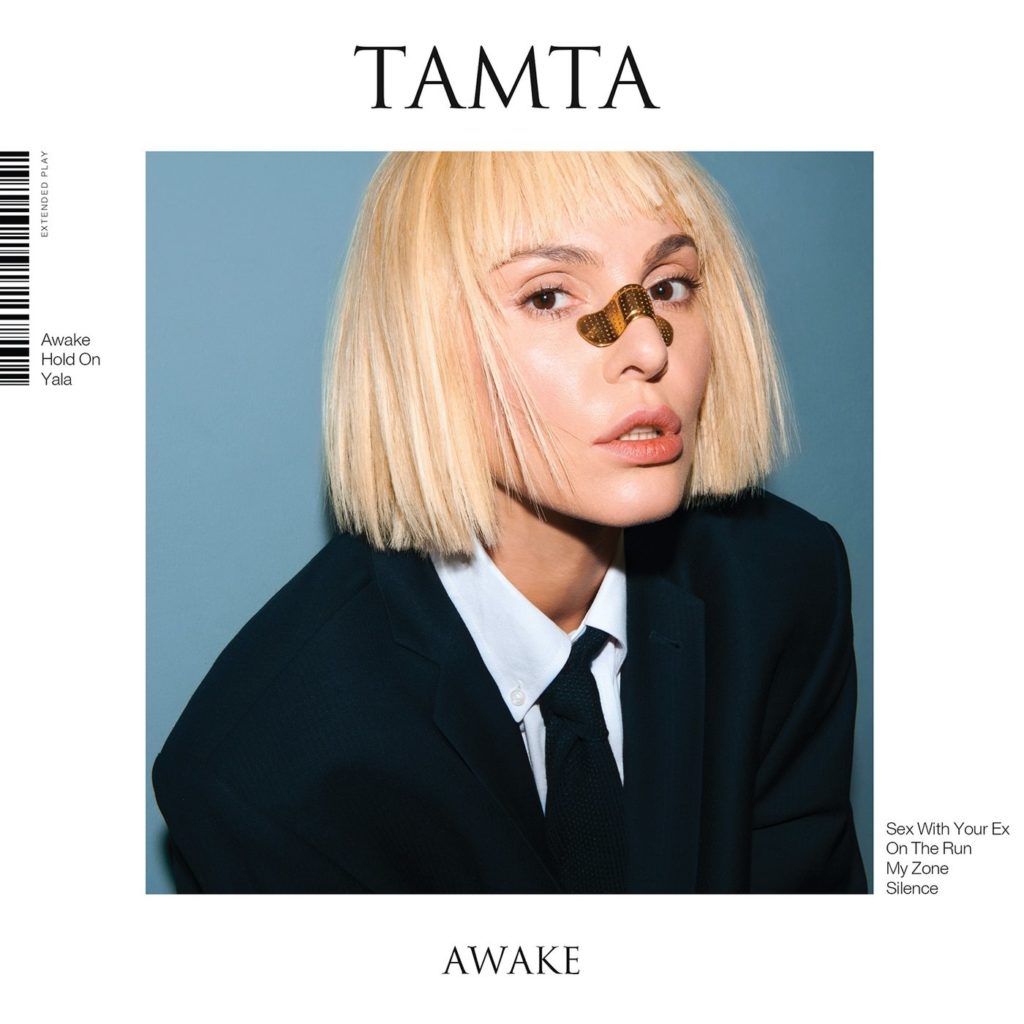 Consisting of 7 songs in total, the EP features some previously released singles as well as brand new material.
1. Awake – the title track serves as the introduction to the project but it's not representative to what follows. It is a dreamy ballad with a soft electronic production and it is definetely the most tender song of the collection. The quiet before the (dance) storm!
2. Hold On – one of the most uptempo songs in the record and a fan favorite right from the start. Its summer vibes and infectious melody, combined with the catchy lyrics make it easily a highlight.
3. Yala – this is the first official single off of the EP and it features Israeli singer, dancer and model Stephane Legar. An official music video was also recently released following the success of the song.
4. Sex With Your Sex – one of the songs that was already released in 2019, indicating a new sound for Tamta. Its music video was directed by Renata Raksha, who has previously worked with major artists such as Rihanna, Selena Gomez, Charli XCX, Brooke Candy and Allie X among others.
5. On The Run – this track is another uptempo song and a huge bop that will hopefully serve as an official single soon in the future. Great production, great melody and vocals and a chorus that will hit replay in your brain on and on and on…
6. My Zone – this song was also previously released as it was included in the Belgian film "Losers Revolution". It features strong electronic production and a heavy beat to emphasize the confident lyrics that follow.
7. Silence – the last track of the EP is a very pleasant surprise as it's a cover of Delirium's 1999 hit song featuring Sarah McLachlan. This version has a more current vibe to it, with heavier production that gives it a powerful boost. An epic and dramatic ending that will make you hungry for more!
All in all, "Awake" is a great compilation of songs that will keep you entertained and will put you in a good (summer) mood. Tamta's new musical direction seems to fit her very well and hopefully this EP will be followed by a complete studio album in a similar direction.
Must hear: "Hold On", "On The Run", "Silence"
Rating: ⭐⭐⭐⭐★ 4/5