Evanescence reveal new song "Better Without You".
Evanescence have officially started the countdown to the release of their first new studio album with original material in 10 years.
"The Bitter Truth" is scheduled for release on March 26th via BMG and will include 12 new songs: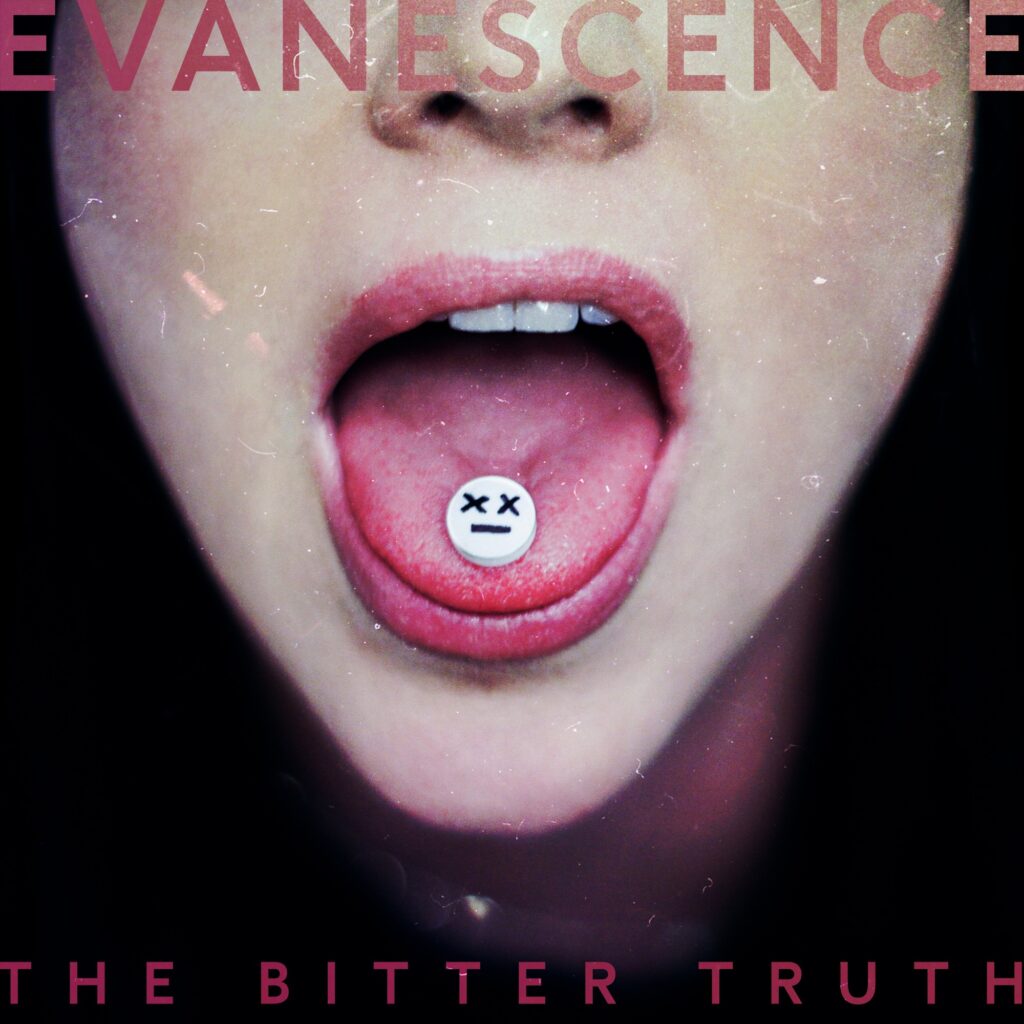 "Artifact/The Turn"
"Broken Pieces Shine"
"The Game Is Over"
"Yeah Right"
"Feeding the Dark"
"Wasted on You"
"Better Without You"
"Use My Voice"
"Take Cover"
"Far from Heaven"
"Part of Me"
"Blind Belief"
An extended Target-exclusive version of the album will additionally feature 2 more songs:
"Cruel Summer" (Bananarama cover, Live from Home)
"The Chain" (Fleetwood Mac cover, from Gears 5)
The band kicked off the promotion of their new project last year with the release of the first official single "Wasted On You". A homemade music video shot during the pandemic was also released.
A couple of months later another new song "The Game Is Over" was revealed, along with another video shot while isolating.
Later that summer the band released "Use My Voice" in order to empower and motivate US people at the time to use their voices and vote. The song was initially chosen as the lead single but was, later on, switched with "Wasted On You" as the band felt that it fit better at the time.
Then at the beginning of 2021, they unveiled "Yeah, Right" as another promo single. The song was originally written for their self-titled album but was scrapped by Wind-Up, their label at the time, along with much of the original material they recorded for the album in early 2010.
Now, the successful band has dropped another new song from their upcoming album and it is an absolute smash.
"Better Without You" is a powerful independence statement against all the haters and non-believers and musically sounds like a hybrid song from their sophomore album "The Open Door" and their self-titled third album.
The track was written by all members of the band in collaboration with Nick Raskulinecz, who also produced it.
Frontwoman Amy Lee stated about the song:
"This song is about my journey, and some of what I had to overcome to get where I am, and where our band is today. I've fought many battles for myself and my music which are very intertwined (some of them internal). Each verse is for a different obstacle along the way, starting in the past and ending in the present. There are parts of my story you don't know unless you know me, and yes, verse 2 is for some of my experiences in the industry, but don't get it twisted- this is deeper and darker than that. Obviously, I still have some things from way back to get off my chest. I hope it serves to empower others who have been made to feel powerless. Don't let the voices telling you you're not good enough live in your head. Don't let them write your story. Don't ever let fear stop you from being who you were born to be. That fear… I am. We are. Better without you."
The song is definitely one of their best releases so far and adds to the already huge anticipation for the new album.
Check it out below and rock on!