Joelle announces participation on "Ex On The Beach" & releases new single "Another Try" – Watch the music video!
Rising star Joelle is taking his career to another level this year by participating in the fifth season of MTV's "Ex on The Beach" premiering on March 31st.
Joelle is facing an ex-lover in the show, who is none other than the one that inspired Joelle's songs that are included in his first EP "About You".
Joelle kicked off his musical journey in 2020 with the powerful "Rather Be Lonely", a midtempo track full of honest and heartfelt lyrics.
A couple of months later he dropped "Playing With Fire", a dark RnB ballad that was inspired by the same relationship as his previous single. An official music video to the song will be premiered later this month.
His next release was "Anyways", the EP's only interlude and only track that he didn't write himself. The song explores intimate thoughts in a broken and unfit relationship, wishing it was different.
He then dropped "Can't Stay" as the next single and also premiered an accompanying music video.
Driven by the hype created by his songs, he decided to take them one step further. As a result, a dance remix of "Can't Stay" by Israelian musician and producer Foxy Fiber was released,
a duet version of "Anyways" with Alex Marie Brinkley, the writer of the song,
and last but not least, a remix version of "Playing With Fire" featuring American singer/songwriter and performer Bohmani.
Joelle also teamed up with the athleisure line Odyssée Fit for the creation of the ODYSSÉE FIT X JOELLE BRIAN "SACRIFICE" HOODIE, which was also featured in his music video for "Rather Be Lonely".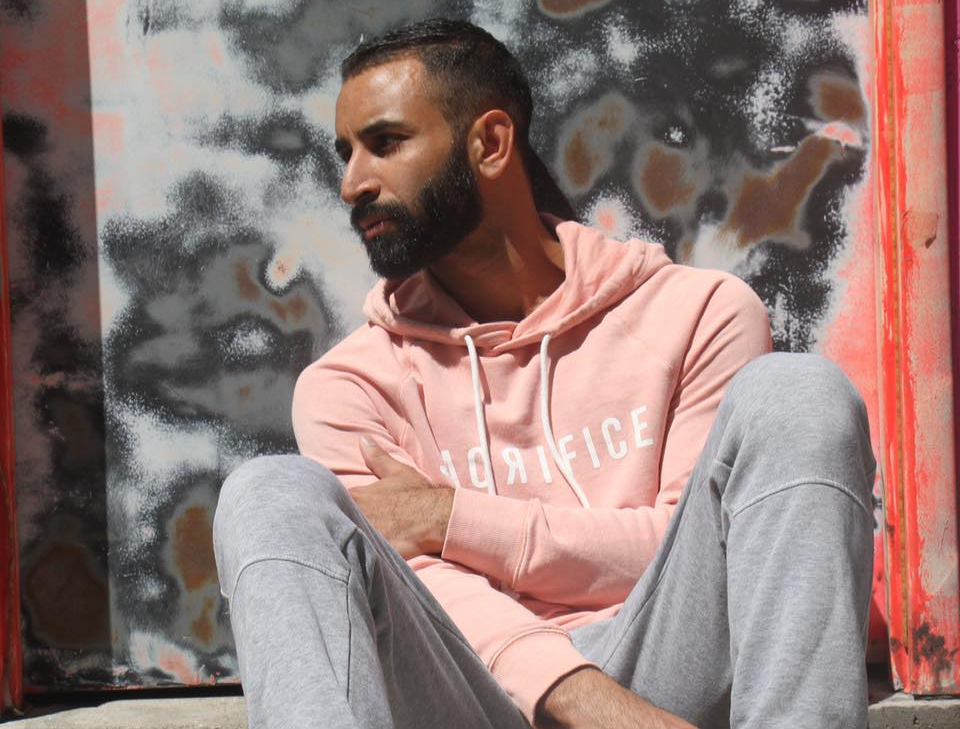 Now, the talented artist is also starting a new chapter in his music career by releasing a brand new single. Its title, "Another Try" – an uptempo pop gem with RnB influences that one may definitely call a bop!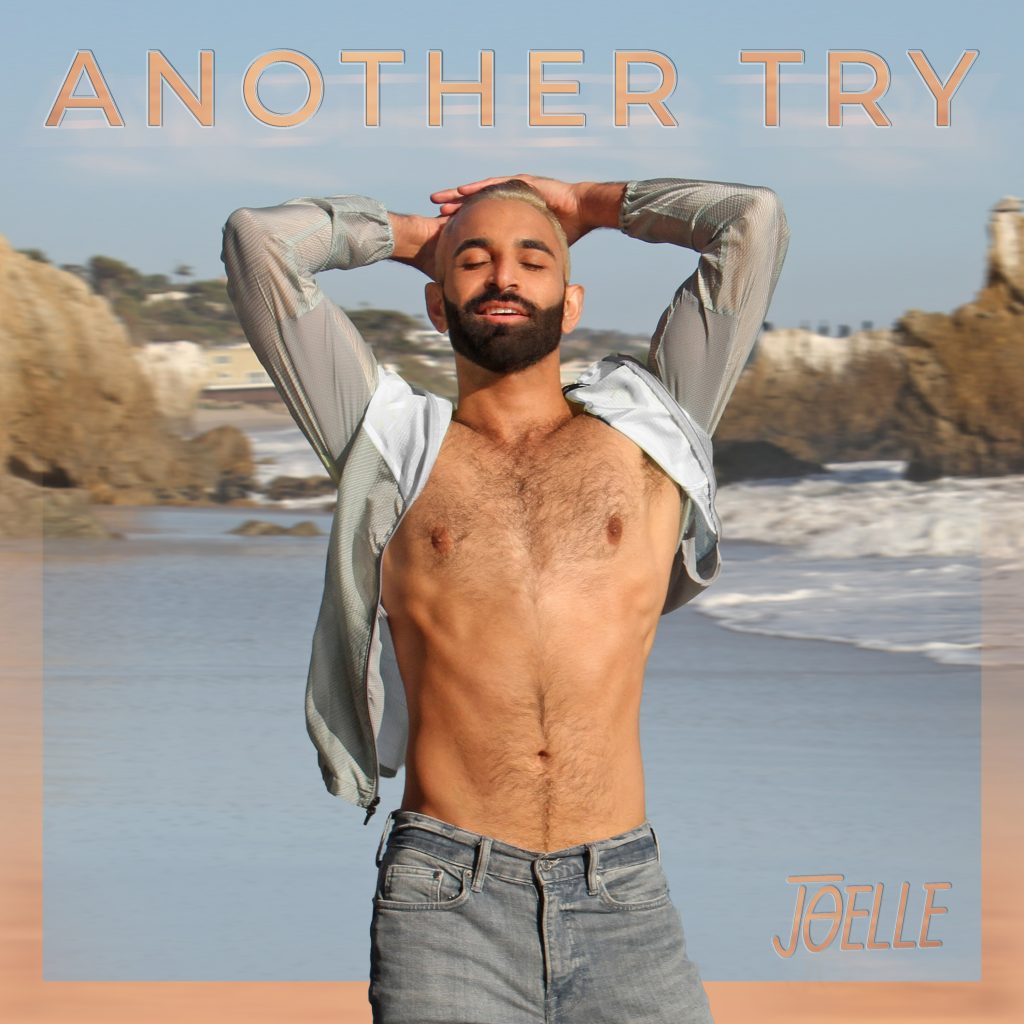 Talking about the song, Joelle stated:
"'Another Try' was recorded in 2020 right after I finished recording my EP 'About You'. I knew I wanted to experiment with a more upbeat sound and talk about something a little more positive since it was the space that I was in at the moment. The song tells the story of not being able to get an ex out of your head and kind of going back and forth with yourself in regards to wanting to get back together and ultimately making the choice to take ownership over your part in the downfall and being vulnerable and expressing your feelings in wanting to get back together."
The beat was handled by music producer Rebbel Beats, the vocal production was done by GESS with whom he had previously worked on his EP, and it was mixed and mastered by Aurelian:
"It definitely is my most elaborate song when it comes to the production overall and I am super proud of what we were able to do", he commented on his work with the producers.
Joelle also worked on an official music video for the song which has just premiered.
"The video itself really tries to embody what the song has to say. It's bright and shot all outside and I am really happy with the final product. I really am embracing my sexuality in this video and showing a gay relationship and this whole shoot was really LGBTQIA+ friendly." he stated. "You don't have a lot of videos or artists like that anywhere. From the two dancers (Mark Figueroa and Mackenzie Green) to me and my love interest (Alex Honorato) – we are the whole cast of the video -, I wanted to make sure to have a video featuring just US. The crew behind the scenes was also so supportive, you never know how the energy will be or how those people feel when you are having intimate moments. I remember when me and my love interest Alex were making out and we had close-ups, and I could feel the cinematographer (Kristel Elizabeth) focused on us. It was so nerve-wracking but she was such a rock during the whole shoot and amazing and so talented, there was never any judgment and it just made everything so much easier."
He then continued: "And so yeah, the video shows us together, having ups and having downs but ultimately I let him know how much he means to me and how wrong I was and how much I would love another try and if you focus on the ending you can tie the beginning of this era with the beginning of my first era. There is a tie in and if you look at the wardrobe you can see that we are ending where we began with 'Rather be Lonely' So those two songs and eras are about the same person. So it really just adds more context to why I started my career and songs off so devastated in tone, such as with 'Rather be Lonely'. It's a complex story as many relationships are. I really wanted to act in the video as well and although we shot the scenes and there was supposed to be an opening scene with dialogue to really set the tone and give the video some context, unfortunately, due to a few issues, those didn't make it in the video. You can see a bit of what we did in the beginning when we are conversing back and forth if you pay attention. But hey there's always the next video!"
After finishing with the shooting of the music video for the song, Joelle then received a surprise call:
"So once that was all shot I actually got a call to be on MTV's 5th season of Ex on the Beach. And once I knew who they wanted me to go see, I knew it was the right thing to do. Just because obviously this person means a lot to me and it was what I was feeling in the moment so it made sense to go and open up that can of worms again (laughs). So I went and shot that and came back and now I have time to roll out the new era of music with 'Another Try'. So although it took some time, everything happens for a reason, and looking back now even at the single cover which was shot over a year ago with me walking on the beach, it makes sense, and everything aligned and I am at peace with the projects as a whole and them kind of all aligning for my next era."
Continuing talking about the show, he commented:
"I had seen the show before so I knew it was about to be some shit (laughs). But I always stay true to myself and own what I do so, I definitely wasn't scared to put myself out there. It was also shot in Spain, somewhere I had never been so I thought it would be an adventure. And that it was, especially since it was in the middle of a pandemic. The whole process was brutal. But I feel like it lets people into my life and def adds context to my music in good and bad ways. I am curious to see who people think the culprit is in my songs. Me or the guy who the music is about. But it's over and all I can say is: tune in on 3/31!"
We also urge you to tune in every Thursday to catch Joelle and the rest of the cast of "Ex On The Beach" for some spicy and heated encounters, and make sure to check out his new single "Another Try" as well as his other songs!
You can also follow Joelle and his music journey on all digital platforms, here: Joelle Linktree