Faouzia drops new single "Hero" and premieres its music video.
Faouzia is proving to be one of the most promising stars of Atlantic Records, who is steadily making steps towards the top of the charts.
After releasing several singles through 2019 she started getting international attention with the release of her highest, to date, charting single "Tears of Gold".
2020 saw her releasing a lot of new music, such as the singles "The Road", "Wake Me When It's Over", and "How It All Works Out".
She was then featured on the Arabic version of Kelly Clarkson's multi-lingual single "I Dare You", which was praised for the powerful vocals of both artists.
A couple of months later, she even dropped her first EP called "Stripped", which included stripped-down versions of several fan-favorite tracks as well as the new track "100 Bandaids".
Later that year she collaborated with John Legend on the powerful balad "Minefields".
"Don't Tell Me I'm Pretty" was unveiled in 2021 as a gift to her fans but was not available for purchase or in any streaming service.
Now, Faouzia is marking her first official release for this year with her pop-tastic new single "Hero".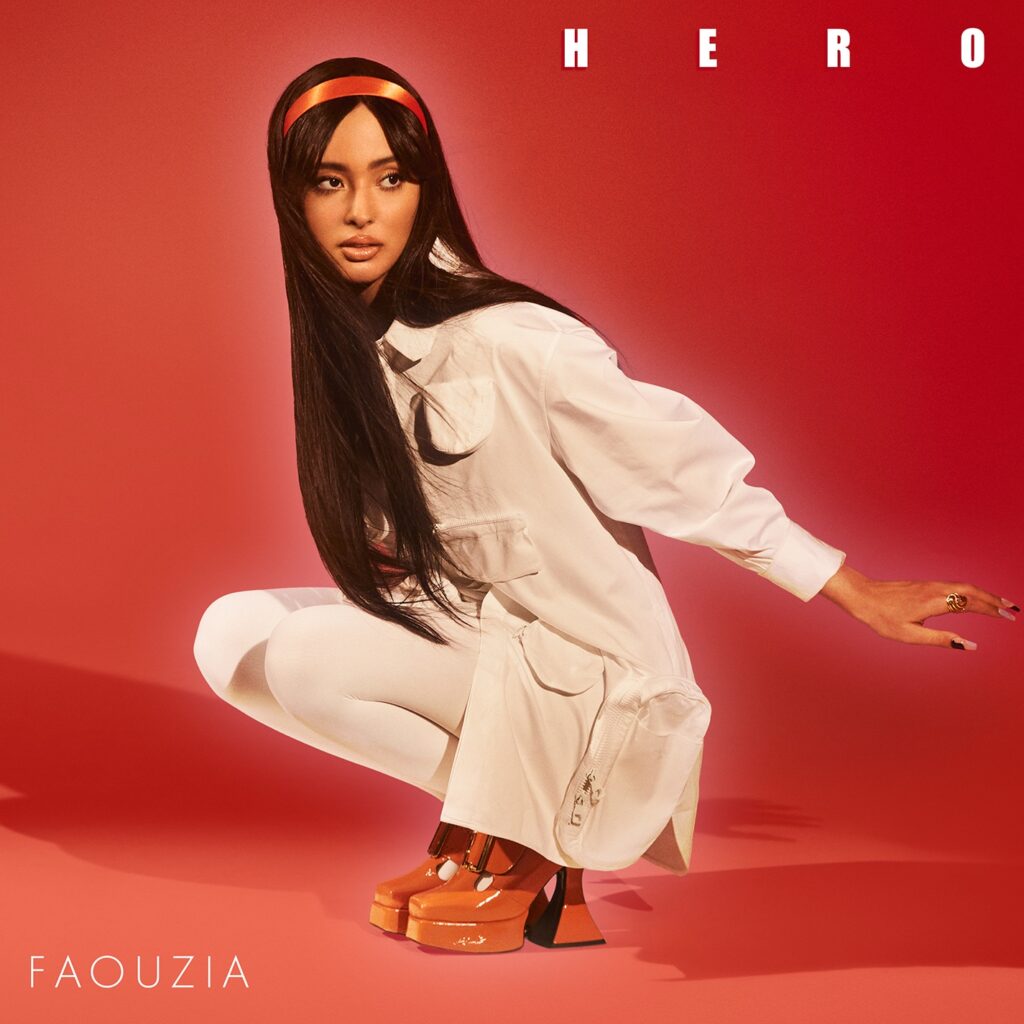 The track was written by Faouzia alongside Alex Koste, who also is responsible for its production.
Speaking of the song she stated:
"I wrote 'Hero' late one night while taking a break from studying for my exams. Thematically, the song discusses having fair and reasonable expectations from the love you give and receive in a relationship or a friendship. It's a two-way street and any healthy relationship needs both sides to be supportive of each other."
The song was released together with its official music video, which is undoubtedly one of the most creative videos of the year.
Directed by Ariel Michelle, the video depicts Faouzia as a retro video game character in the likes of Street Fighter and Mortal Combat, but in a censored version, who uses her special powers to defeat those who try to keep her down.
A very creative music video, a fun pop tune, a great voice… what else do you need to press play and fall in love with this bop?
Hurry up now… and enjoy!