Katerine Duska unveils new single "Athenian Skies".
Greek-Canadian singer and performer Katerine Duska rose to a wider prominence after representing Greece in the Eurovision Song Contest in 2019 with the artistic "Better Love".
While the song did not achieve to land in a high position in the competition, as it actually deserved, Katerine managed though to win a lot of fans, who are supporting her to the day.
Prior to that, she had released her debut album "Embodiment" in 2015, which consisted of 9 exceptional songs.
The talented artist has since been working on a new project from which she has already released several singles.
First, she released "Sanctuary" in March of 2020, an electropop gem, which instantly became a fan favorite.
Then in November she tapped into her goddess alter ego with the release of the single "Call Me Nyx". The song sounds like if BANKS met Amy Winehouse and they had a child, which inherited the best qualities from both of its parents – the amazing electropop production with the kind of sultry lyrics and one hell of a distinctive voice!
Now, Katerine has finally unveiled her new single "Athenian Skies", an uptempo pop track in the likes of Jess Glynne which marks an ode to her beloved city of Athens, Greece.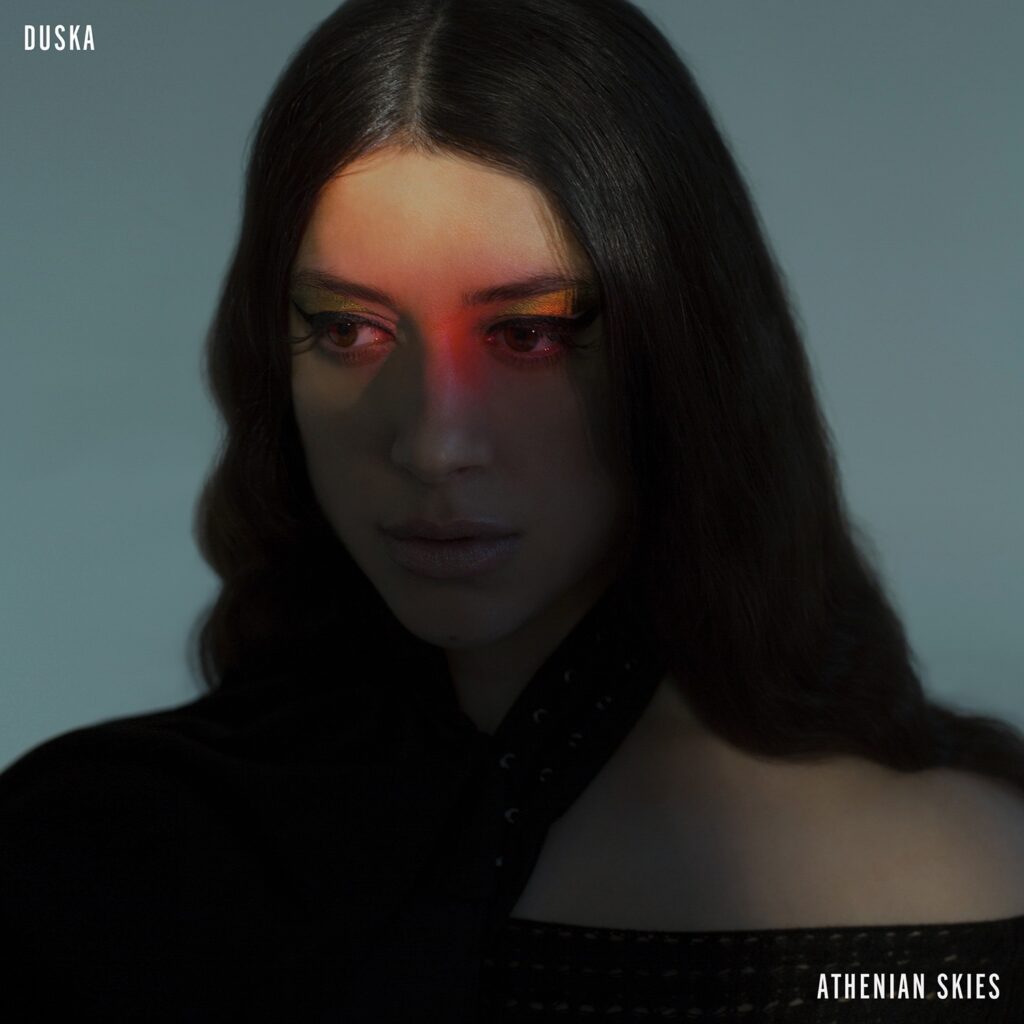 The track was written by Katerine and David Sneddon, who has, as part of the writing team The Nexus but not only, written and produced songs for artists like Lana Del Rey, Rag'n'Bone Man, HURTS, Will Young, Nicole Scherzinger, Olly Murs, Pixie Lott, and many others.
Its production was handled by Anu Pillai (Lewis Capaldi, Måns Zelmerlöw, Pixie Lott, Cheryl Cole, Sophie Ellis-Bextor, The Killers) and Daniel Hyde, who also worked on her previous singles.
Upon the release of the single, Katerine posted on her social media:
"ATHENIAN SKIES is finally OUT! Have had this one sitting since right before the pandemic and its time has finally come!!! This is my love letter to my city Athens and its night that incessantly inspires. Hope you love it as much as I do."
An official music video was also released along with the song, filmed in the city of Athens and directed by Giannis Michelopoulos (Helena Paparizou, Tamta, Eleni Foureira).
Katerine is undoubtedly one of the most promising artists that has all it takes to reach an international level of recognition and she has the best weapons to achieve that: her unique voice and her taste in music.
Make sure to check her newest song and show her some love below!