Fefe Dobson returns with new single "Fckn In Love".
For the younger generations to know and the older ones to remember with excitement, Fefe Dobson is one of the most successful pop-rock artists of the early 00's that saw her self-titled debut album climb up the charts, as well as several of its singles, standing next to other successful names of the time in that genre such as Avril Lavigne, Kelly Clarkson, and Ashlee Simpson and who even got to be the opening act in Justin Timberlake's Justified World Tour.
While riding high on the wave of her success, Fefe recorded what was planned to be her sophomore studio album titled "Sunday Love" with which she embraced her love for rock music even more and went on a more punk-pop journey. For its creation, she collaborated with some of the biggest names in the music industry such as Joan Jett, Cyndi Lauper, Pharell Williams, and Courtney Love. Unfortunately, her record label at the time did not share the same passion for the album as Fefe, considering it as too hardcore and not knowing how to market her – the latter being a constant struggle for her during her whole career.
The album was preceded by the lead single "Don't Let It Go To Your Head" and then followed by the song "This Is My Life" but after several pushbacks, the album's release was ultimately canceled. "Don't Let It Go To Your Head" was even covered a couple of years later by Jordin Sparks for her sophomore studio album "Battlefield". The track "As a Blonde" was also re-recorded by Selena Gomez and the Scene. While the whole album was leaked onto the internet at the time, it was officially released only six years later on iTunes.
Fefe did not give up on her love for music though and so she started working on a new project which lead to the formation of her third studio album to be recorded but second to be released, titled "Joy". The album followed the alternative rock path while maintaining pop-rock melodies and sassy lyrics in some of the tracks.
In 2013 Fefe began working on a new album whose title was revealed to be "Firebird". The project was promoted by the lead single "Legacy" later that same year.
The track "Celebrate" was released as a promo single several months later in order to support the Canadian representatives in the 2014 Winter Olympics.
A few weeks later, the second official single "In Better Hands" was released, along an official music video.
Even though the album was completed, Fefe did not feel like the album was expressing her anymore as she was going through a transitional phase in her music and so the album was scrapped in the end.
She then went on and recorded a new album which was more indie-rock but even that did not see the light of day as she deciced not to release it.
She did though release the single "Save Me From LA" which clearly showed the indie rock direction she was taking with the album.
Another new song called "Born to You" was also featured in Riverdale's first season in 2017.
Since then, Fefe took a step back and focused on her private life, got married to her longtime boyfriend and rapper Yelawolf while also considering what the next steps in her career would be.
Feeling that the timing is right, especially since alternative music is becoming the new mainstream again through the rise of new artists such as Billie Eilish or Olivia Rodrigo, Fefe is planing on releasing a brand new album and to re-introduce herself .
She has just kicked off the new era with the release of the lead single "Fckn In Love", a synth pop-rock track that was inspired by her relationship to Yelawolf:
"Wolf and I have been together for 12 years, and so we just had this great night, and it might have been a great morning too, actually. And I literally had to go into the studio and write about it because some magical things happened. I just gotta say how I'm feeling and scream it."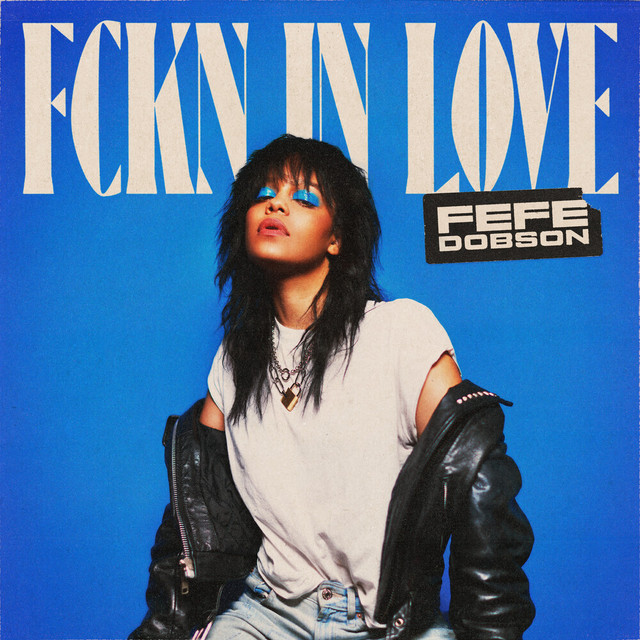 The song was originally written in 2012 during the Firebird era and was since kept in a vault until now where the timing and circumstances were right.
A fun and energetic tune that has us excited for what is coming next from one of the most unique, out-of-the-box, and resilient artists of the last 20 years – Fefe, we see you!
Make sure to check "Fckn In Love" below!