"It's Only A Heartbreak" – Watch Dagny's new music video!
Dagny, one of Norway's most promising music talents, is on her way to conquering the music world by releasing one great song after the other.
Starting with her single "Backbeat" in 2016 the talented singer did not only draw the attention of music fans but also of established popstars such as Katy Perry. Her 2019 single "Never Really Over" interpolated Dagny's "Love You Like That" (major bop, must listen) and Dagny was also credited as a songwriter in the song.
In May of 2020 she released the first part of her long awaited debut studio album "Strangers/Lovers" Side A, spawning the singles "Come Over" and "Somebody".
The album's main theme is the journey of a relationship, divided in two different chapters. While Side A explores the fun, romantic, careless and exciting part of a new love, Side B explores the demise of that same relationship.
With Side B scheduled for a release on October 2nd via Little Daggers Records, Dagny has already started promoting it by releasing the first taste off of it.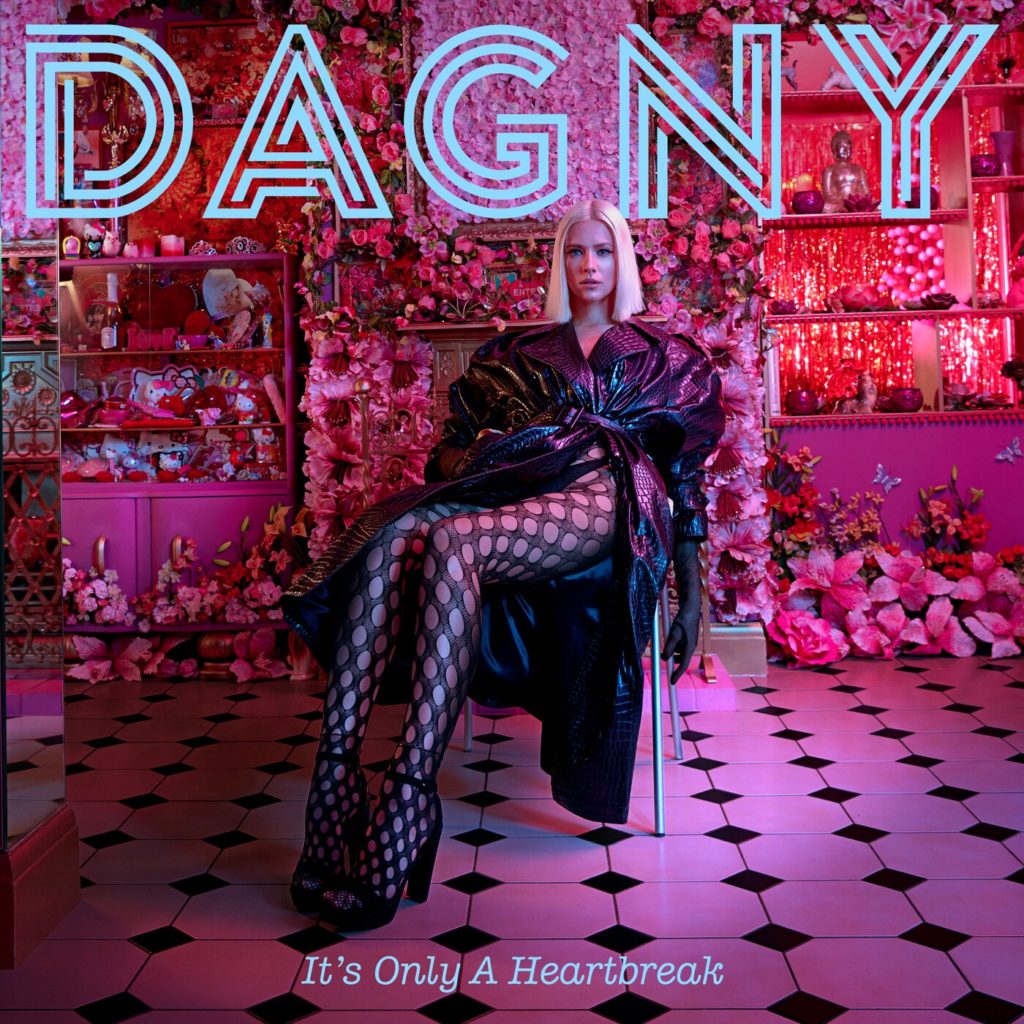 "It's Only A Heartbreak" marks the first official taste from Side B and the third official single from the album in total. Lyrically Dagny is reflecting on her own emotions after the breakup and convincing herself she can get over this. Musically the song is a sassy, yet gentle electro/pop gem with an infectious beat, accompanied by Dany's mesmerizing harmonies and vocals.
Regarding the inspiration behind the song, she stated:
"It's Only A Heartbreak is actually partly inspired by the classic movie "Casablanca" from 1942, and Humphrey Bogart's famous quote: "Here's looking at you, kid". Like the movie, the song is about knowing that you will never get someone back, but you can secretly still look at, and admire, that certain someone. The song carries a nonchalant expression, but the undertone makes it pretty obvious that you're not over that person yet."
An official music video for the song has also been recently released. Directed by Bjørg & Doris, the video takes a very fun approach to the song's lyrics, making it even more enjoyable.
Check it out below!