Kiiara releases new song "Numb" feat. DeathbyRomy & PVRIS
American singer and songwriter Kiiara has proven to be one of the hardest working artists in the last four years – since the release of her debut EP "low kii savage" which spawned the hit single "Gold".
Since then, the talented singer has released a plethora of singles proving she does best, what she loves the most: music!
Besides her own releases she has collaborated with other numerous successful artists such as Linkin Park, Dimitri Vegas & Like Mike, David Guetta, Ty Dolla $ign, Future, Cheat Codes and others.
Last year she released the first official single "Open My Mouth" off of her upcoming, and still untitled, debut album and a few months later the song "Bipolar".
A year later and while still working on her new project, Kiiara released the single "I Still Do" in July and a month later the additional song "Never Let You" was revealed.
Following this streak of new music, yet another single has been recently made available on streaming and digital platforms.
Her latest single released via Atlantic Records is titled "Numb" and it features alternative artists DeathbyRomy and the band PVRIS. The song features heavy bass synths and an upbeat drum tempo that give the song a futuristic pop feel, while its melody complemented by the vocals of all three talented ladies, creates an intoxicating atmosphere.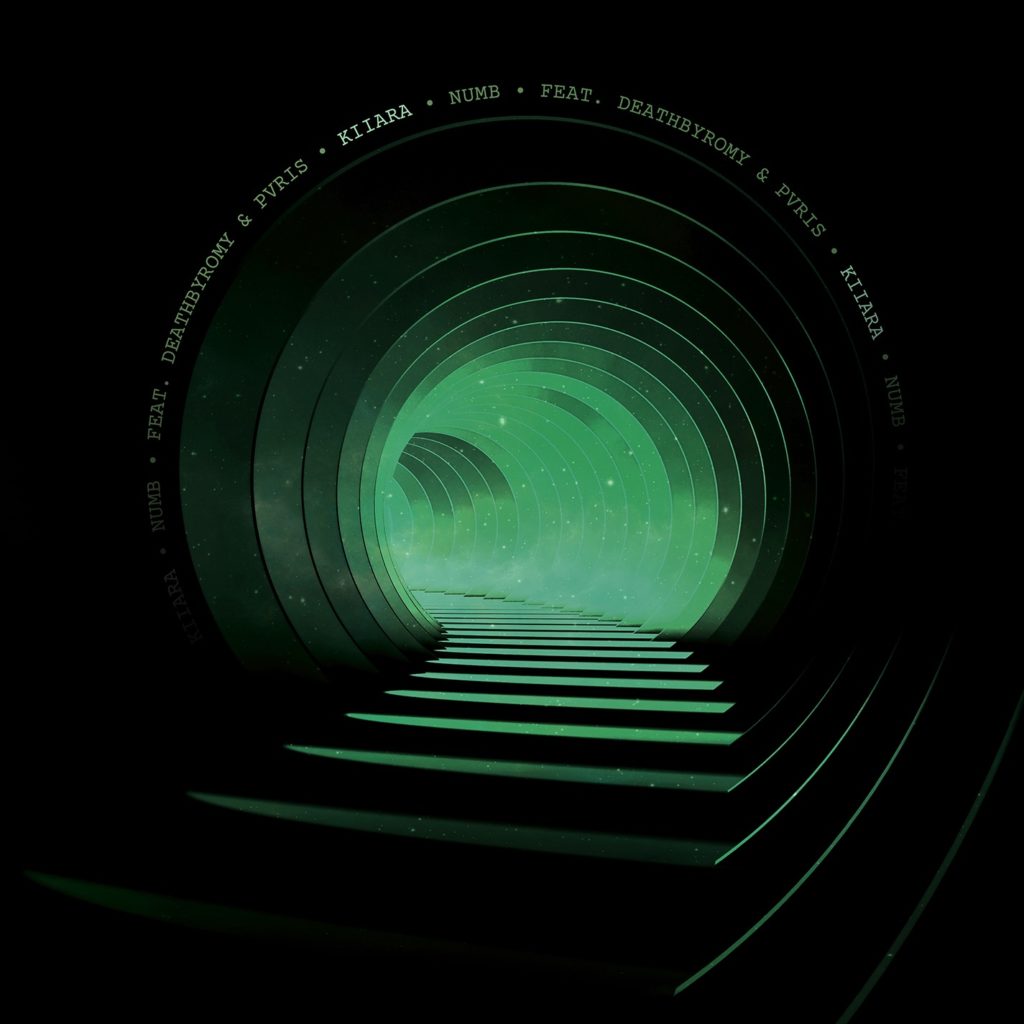 The track was written by Kiiara alongside DeathbyRomy, MAG, Lyndsey Gerd Gunnulfsen, Louis Schoorl, Melanie Fontana and Lindgren, while Louis Schoorl (5 Seconds of Summer, Jessica Mauboy, Kesha, Backstreet Boys) & MAG (Flo Rida, Zara Larsson, Jason Derulo, Betty Who) also handled its production.
Regarding the inspiration behind the song, Kiiara stated:
"Too many people have tried to control me over the years and it had taken a toll on me. I became numb to what was going on around me. I was exhausted from trying to explain myself and it felt as if people would wait for me to be at my weakest and most vulnerable to swoop in and manipulate my view on things. It was debilitating and I felt like I was in a tunnel all alone. I shut down completely."
"Numb" is an absolute gem that you are going to love from the first time you listen to it, so hurry and check it out!