Kim Petras unleashes monster track "Alone" in collaboration with Nicki Minaj
Kim Petras is riding high on the wave of her success which kicked off this year by winning a Grammy for "Best Pop Duo/Group Performance" with "Unholy" – her massive collaboration with Sam Smith.
Since that single was released, she dropped a couple of solo singles as well, all of which are expected to be included in her upcoming first album under a major label and follow-up to her independent debut album "Clarity". In a very recent interview, she revealed that her album is finally done and also confirmed a collaboration with BANKS.
First, in November 2022 she released "If Jesus Was A Rockstar" which was written and produced by Savan Kotecha (Adam Lambert, Ariana Grande, Christina Aguilera) and ILYA (Jennifer Lopez, Jessie J, Ellie Goulding, Demi Lovato, Tove Lo), as well as the legendary music producer Max Martin (Kelly Clarkson, P!nk, Katy Perry, Lady GaGa, Taylor Swift).
By the end of February, she unveiled "Brrr" as her next single, which was also produced by ILYA, alongside Rami Yacoub (Nicki Minaj, Madonna, Celine Dion, Britney Spears).
Now, the talented artist has revealed yet another song, which has the word ICONIC written all over it.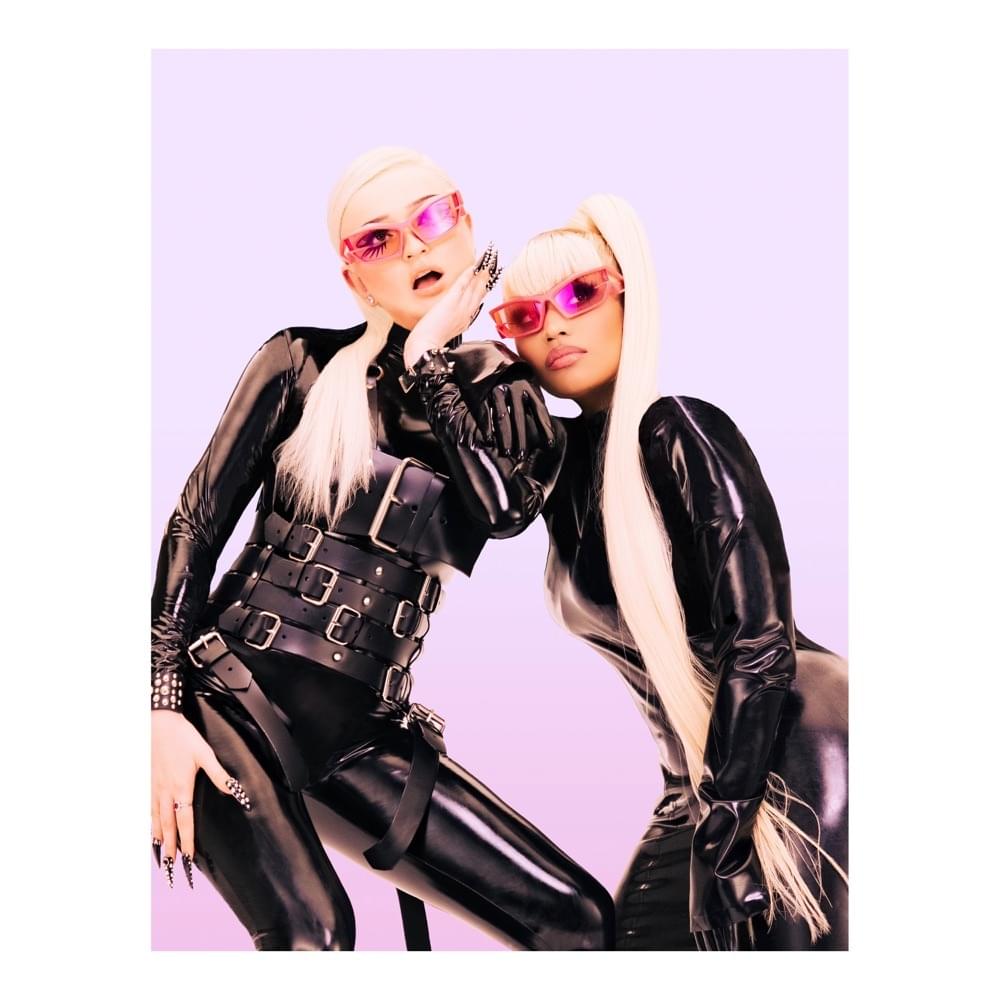 Its title is "Alone" and it is a pop anthem that has already become viral on TikTok and a major throwback as it samples 1999 Eurodance hit single "Better Off Alone" by Alice Deejay. The track also features Nicki Minaj, an artist with whom Kim has been wanting to work with for a long time.
It was written by Kim, alongside Dr. Luke, Eelke Kalberg, Nicki Minaj, Rocco Did It Again!, Ryan OG, and Sebastiaan Molijn, while Luke and Rocco Did It Again! (Saweetie, T-Pain, Young Thug) also handled the production.
Kim has confirmed that an official music video has been shot with Nicki Minaj but the release date has yet to be confirmed.
Until then, make sure to check 2023's most hot track below!