"Kiss Me More" – Doja Cat releases new single with SZA.
Doja Cat has embarked on an amazing journey in the last 2 years after the commercial success she received with her sophomore studio album "Hot Pink" that includes the hit singles "Say So" and "Streets" among others.
The talented singer and rapstress landed also some major collaborations with artists such as Ariana Grande, The Weeknd, Bebe Rexha, and more.
Now, Doja has announced that her third studio album titled "Planet Her" is completed and scheduled for a summer release via RCA Records.
She officially kicked off the new era yesterday by releasing the lead single "Kiss Me More" featuring SZA.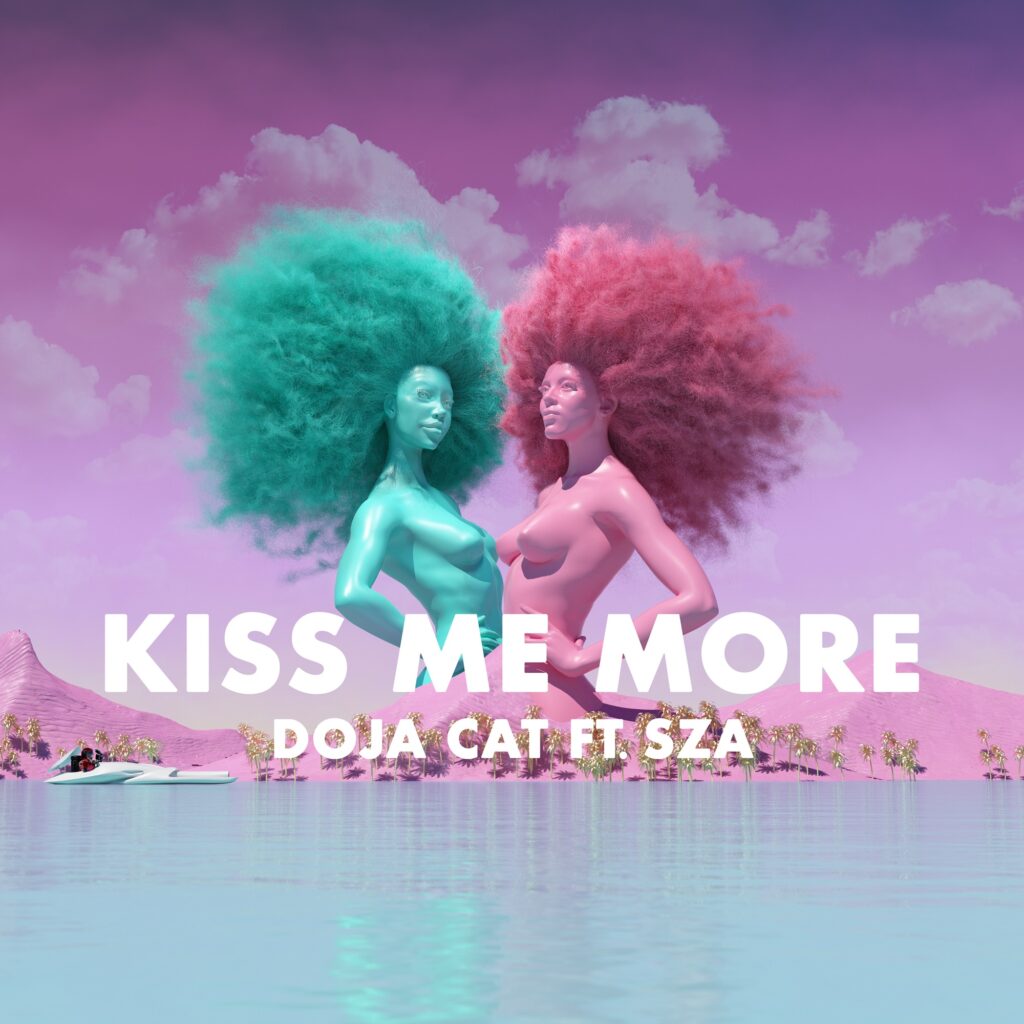 The track was written by both artists together with David Sprecher, Roget Chahayed, Carter Lang, and Gerard A. Powell II while its production was handled by tizhimself (A$AP Rocky, Kanye West), Carter Lang (Rihanna, Post Malone, Camila Cabello), Rogét Chahayed (Halsey, Miguel, Drake, Solange), and long-time collaborator Yeti Beats.
An official music video was also unveiled the same day, directed by Warren Fu (Dua Lipa, Hayley Williams, The Weeknd, Daft Punk, Zedd, Depeche Mode, The Killers). Inspired by futuristic films, video games, as well as Homer's Odyssey, the video stars Doja, SZA, and Grey's Anatomy actor Alex Landi, living an intergalactic adventure with an unexpected ending.
Check it out below!