Loreen returns with sky-scraping new single "Is It Love"
Today, multi-platinum international award-winning artist Loreen unveils her highly anticipated new single, "Is It Love" produced by Swedish record producer and songwriter, Rami Yacoub (Ariana Grande, Lady Gaga, Madonna) at MXM Studios via Universal.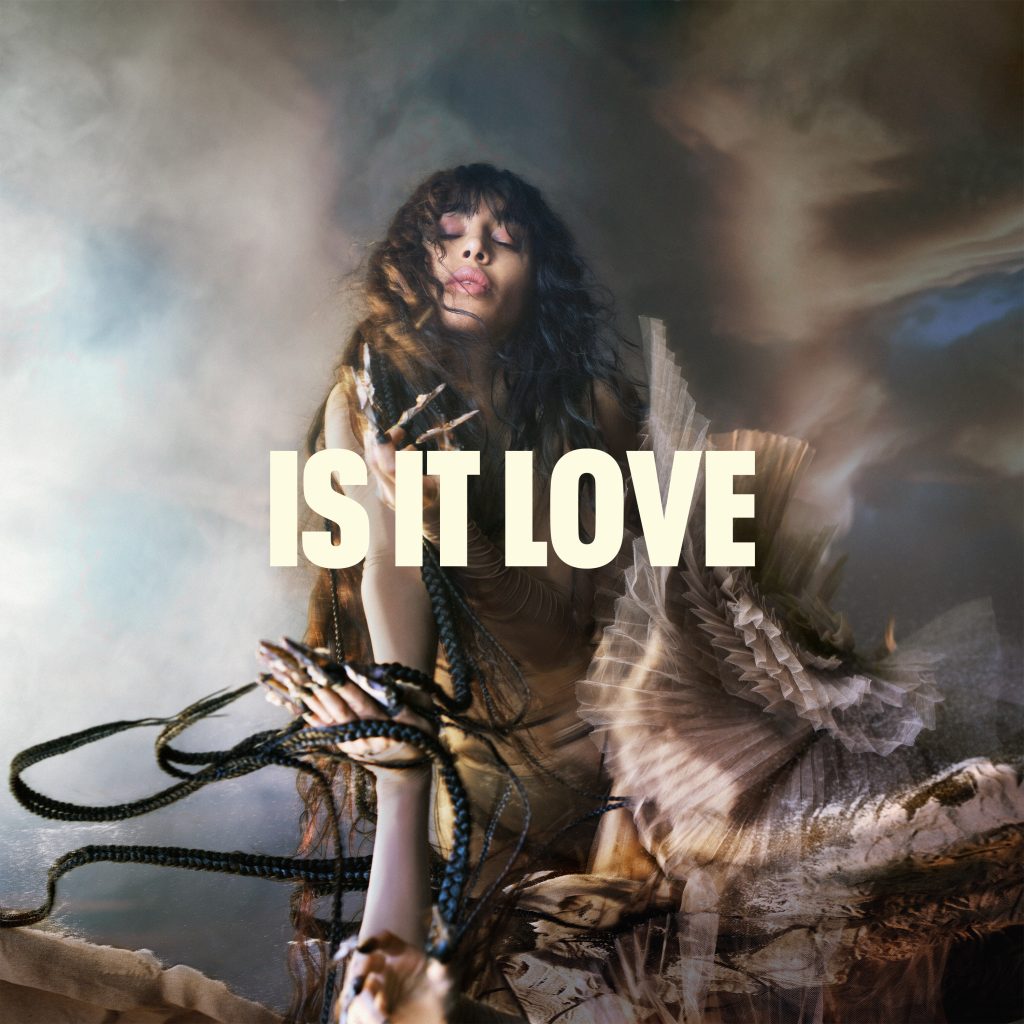 This marks her first release after her song "Tattoo" took the world by storm and handed her the winning spot in this year's Eurovision Song Contest.
As a leading female diaspora artist, Loreen's Moroccan Berber roots are embedded in her new sky-scraping pop sound now more than ever and flits between cultures. In a recent cover interview, Vogue Arabia claimed her "moment in the spotlight is only getting brighter". Nomadic influences are becoming more common in Western pop music, but with the dominance of music platforms like TikTok and Eurovision, a new generation of artists outside the Western pop world is making music accessible for everyone, bringing people together and reaching audiences beyond borders on their own terms. Loreen is leading this charge with her new single.
Loreen's powerhouse voice takes center stage. Introspective verses glow over cinematic production as the momentum swells into a soaring Sia-like chorus punctuated by vocal "spiritual pop" fireworks. She opens up like never before as she wonders "Is It Love" on this engaging and enthralling new anthem. "Is It Love" is about the duality in love. How there's no light without darkness, no clarity without distortion, and no love without pain.
Loreen stated about the song: "Is It Love" was born from a place of seeking clarity, it's a song describing and contemplating a love that's so deep but at the same time filled with confusion. It's about realising that to create a deeper understanding of yourself you need to accept the duality of life, that distortion and clarity go hand in hand and are equally as important. And to experience the depth of true love, both to the self as well as to others, you have to accept and experience the depth of pain."
The track is written by MTHR ("Can't Tame Her" – Zara Larsson, "Better Days" – Neiked) together with Dag Lundberg ("Where Are You Now" – Lost Frequencies) and Maia Wright (Armin Van Buuren, Gryffin NOTD). The vocal production was made by Albin Nedler (Harry Styles, Sam Smith, Selena Gomez), and mix engineer Josh Gudwin (Bad Bunny, J Balvin, Justin Bieber).
Shortly after the single's release Loreen even performed the song live for the very first time on the Dutch show "Live at Televizier – Ring Gala 2023", along with "Tattoo".
"Is It Love" marks one of this year's most anticipated releases with which Loreen once again not only does not disappoint but also leaves us hungry for more!
Its official music video directed by Moncef Henaien has just had its premiere.
Check it out below!