"Love Again" – Dua Lipa shares new music video for her latest single.
Dua Lipa is definitely having the ride of her life with her latest album "Future Nostalgia", which was released last year in March.
Since then the album has become one of the best-selling albums of 2020 and even got 2 Grammy nominations from which she won the one for Best Pop Vocal Album.
The following summer a remix version of the album titled "Club Future Nostalgia" was released featuring remixes by the Blessed Madonna and Mark Ronson and additional vocals by Madonna and Gwen Stefani.
She then dropped an extended version of the album titled "Future Nostalgia: The Moonlight Edition", promoted by the single "We're Good".
The "Future Nostalgia"-era was accompanied by a plethora of hit singles such as "Don't Start Now", "Physical", "Hallucinate" and "Levitating".
An additional French version of the album was also released along with the new single "Fever" in collaboration with Belgian singer Angèle.
That being not enough, Dua is now keeping up with the promotion by releasing another single.
"Love Again" is a song featured in all versions of the album and a fan favorite right from the start.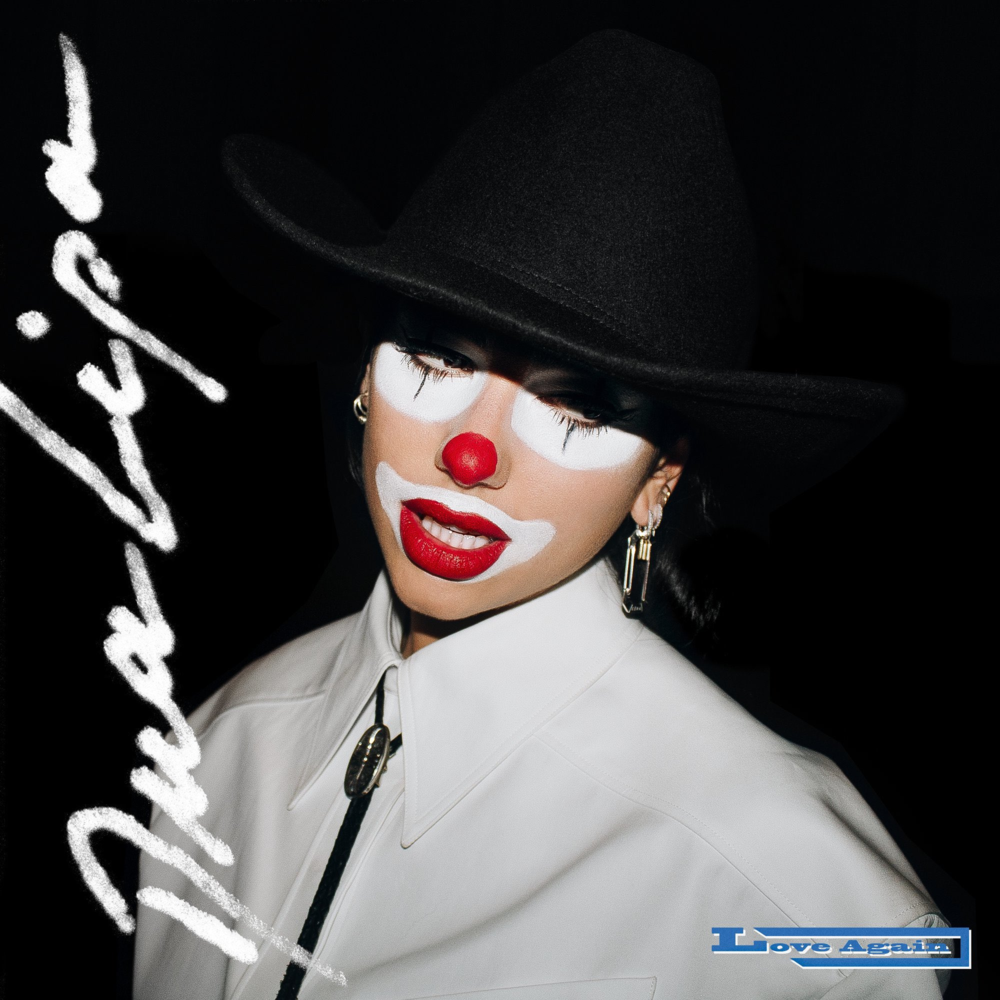 The song samples the 1997 hit single "Your Woman" by White Town and Bing Crosby's "My Woman" with which they share similar topics such as female empowerment and sexuality.
The song shares songwriting credits from the original writers (Irving Wallman, Max Wartell, Bing Crosby) with Dua Lipa, while its production was handled by Stuart Price (The Killers, Madonna, Kylie Minogue), Lorna Blackwood (Mabel, Martin Garrix, Andrea Bocelli), and KOZ (Kendrick Lamar, Nicki Minaj, Lykke Li).
Talking about the inspiration behind the song, she stated:
"A relationship hadn't worked out for me, and I wrote this when I felt like there was no light. It was a song for me, to give myself a little cuddle, and was about being hopeful that I would fall in love again. We already had these beautiful strings, then [Miami producer and songwriter] Clarence Coffee Jr. had the genius idea of adding in a sample of "Your Woman" by White Town. That really gave the song the push it needed, because we definitely needed a more dancey element. I wrote it at a difficult time, but sometimes songs help you get out of certain situations. It's like cheap therapy, and I think this is my favourite song on the record."
The official music video of the song made its premiere recently, directed by Nabil Elderkin (Kendrick Lamar, The Weeknd, Frank Ocean, Nicki Minaj, SZA) and inspired by Salvador Dalí.
The egg in the video represents how hard (the outside) it is to want to resist love and the soft (inside) is to fall in love quickly. Clowns are the representation of foolishness, the stupidity of falling in love again. And Dua in the end remains a clown because she fell in love again.
A very creative video for one of Dua's best sings – make sure to check it below!