Timbaland reunites with Nelly Furtado & Justin Timberlake on new single "Keep Going Up"
It's been more than 15 years now since Timbaland released his hit single "Give It To Me" in collaboration with Nelly Furtado and Justin Timberlake.
It was the lead single for his sophomore studio album "Shock Value" and it topped the charts in several countries around the world at the time. The song was allegedly a diss track as during that time all 3 artists had some kind of feuds. Timbaland and Justin Timberlake with producer Scott Storch regarding the credits of "Cry Me A River" and Nelly Furtado with Fergie.
At the time all 3 artists were also celebrating the success of their albums, Nelly's "Loose" and Justin's "FutureSex/LoveSounds", both of which were co-produced by Timbaland, and wrote history as the most successful albums of the 00s with the most successful singles as well.
The successful trio is now officially back at it and has dropped a new single, proving that their magic is still there.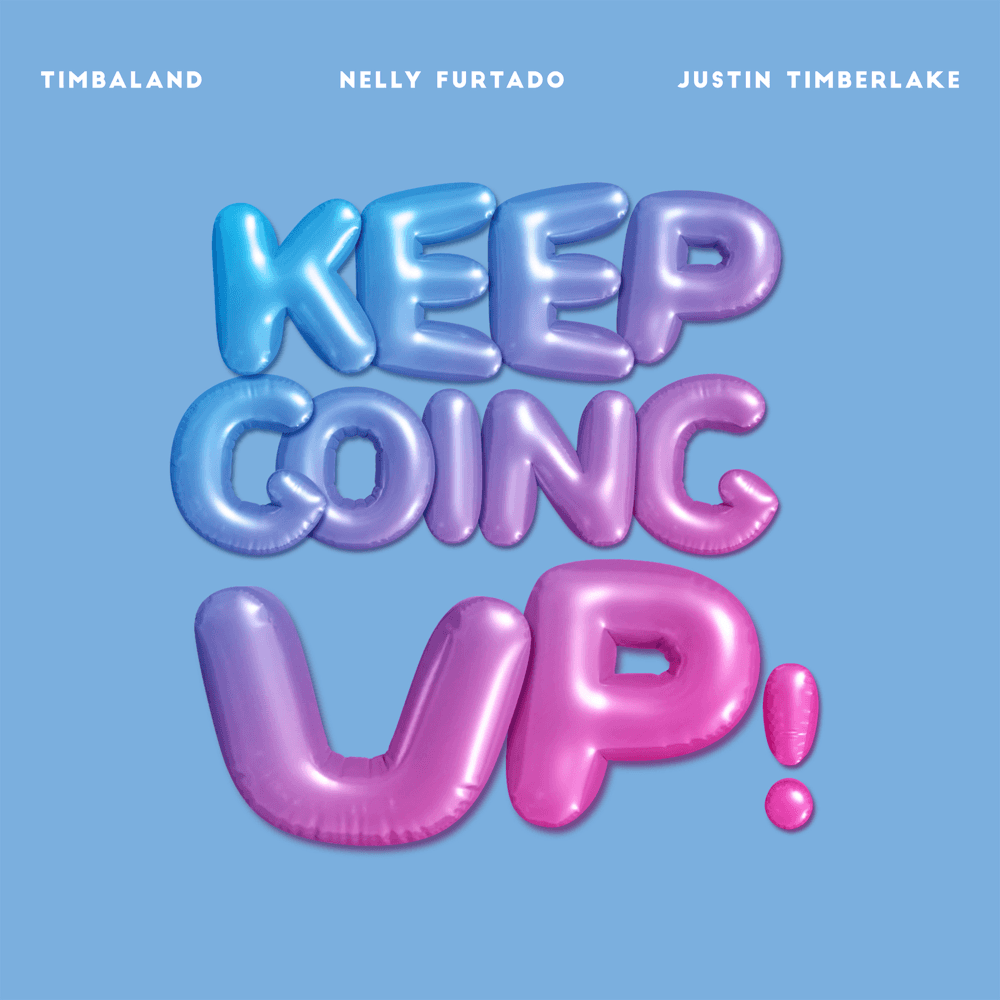 "Keep Going Up" serves as the lead single from Timbaland's new EP "Textbook Timbo" which will be released later this year.
The track for "Keep Going Up" originated from Beatclub, the Timbaland-founded music creator platform, and its members, Last Trip to the Moon. Timbaland joined the group's production team members Brandon Stewart and Brandon Cordoba, who created the beat, for a session, and then added his own flair. The producer also shared a behind-the-scenes video that depicts the making of the song.
Talking about their collaboration on their new song, Nelly stated:
"We connected. There was a real healing thing that happened. Between the three of us – me, Timbaland, and JT – we've all had long careers with ups and downs and to me personally, doing this song together feels very authentic and is a mini-miracle. It started with Tim and JT. Tim texted me like, 'Yo, I've got a track for you, it's a dance vibe, for a trio,' and I was like, 'You mean with JT?' And he was like, 'Yes.' Him and JT have been working on music for like a year already, separately from me, so they just had an idea and they wanted me to woman the ship a little in my direction so they could feed off that. We just cooked it up. I think energetically it's very positive. For me, the lyrics and everything are very real to me right now."
Timbaland also commented:
"I don't know what it was, but this song is special. I hope it stays up to everything that the people want. If people want the 2006 back, I think we did it justice. I think we gave it a song with meaning. Meaning, it can relate to you or your friends. 'I keep going up, if you keep going up.' Like no matter what you go through, Imma be here for you. You know what I'm saying? And that's what that song is. It has all different meanings, and you still dance to it. You still jam to it. That's why this song is one of the best of my lifetime. It feels like 'We Are The World.' All this happened was like it was a sign. That's what I'm saying. Everything flowed. The energy was transferable. Justin, he didn't know his schedule. This is last minute. This is all like happening in real time, like he's like on a plane listening to it. He's like 'Whoa, this is it.' I'm the disruption that comes in when we come together. The pot gonna stir a little bit and I'm gonna know what direction to go when it comes to music. And I think this is what we have. This ["Keep Going Up"] sets you up for everything JT and Nelly about to do. I went to Justin doing a rehearsal, I said, 'A fan said we should do [a joint] album.' He's like, 'You know what, we should.' And that's in the works. This whole song is sparking off something that I think that's gonna be incredible. This song will age just as well as my other songs aged. I want to create just a little window of nostalgia for this generation just to understand what greatness is. I feel like "Keep Going Up is the song that loosens up the party, and make you have a drink."
It seems that there is a lot more where this is coming from as Timbaland recently confirmed that Justin's new album is done and at the moment he is also working on new music with Nelly, who is making a comeback after a long hiatus.
Definitely one of the most exciting releases of the year that has us excited for all the new music we are about to get in the near future from all 3 artists.
In the meantime make sure to blast your speakers with their new single. Enjoy!