Zara Larsson releases "WOW" as her next official single.
It's been over a year now that Zara Larsson started promoting her second international studio album with a collection of singles such as "Ruin My Life", "Don't Worry 'Bout Me" and "All The Time".
Later on it was revealed that Zara had gone back to the studio to record more new songs and finally this summer "Love Me Land" was officially released as the first official single off of it.
While Zara was planning her next moves, an unexpected surprise awaited her. Her song "WOW" that was also released last year as a promo single, started gaining attention on streaming platforms in the US, as well as all over the world, thanks to a commercial for Citi Entertainment AND following its placement in the Netflix original film "Work It".
The result was an explosion in different streaming platforms such as Spotify, Apple Music, Amazon, and Shazam, where the song managed to get in the Top 10 most-streamed songs.
Zara and her team seized the opportunity and decided to revamp the song into an official single that will also be included in her new album titled "Poster Girl", set to be released through TEN Records / Epic Records / Sony Music Entertainment Sweden.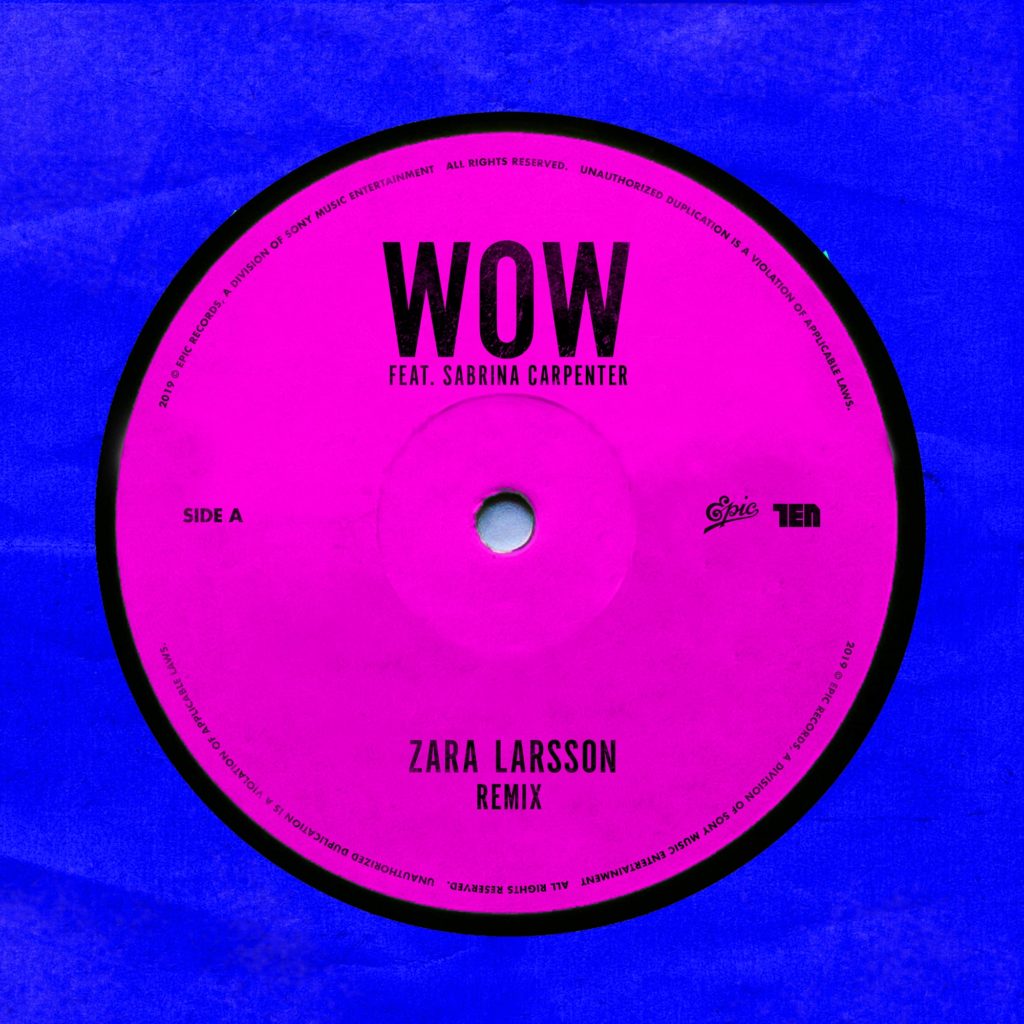 The song was re-recorded into a new version that now features Sabrina Carpenter, who also stars in the Netflix movie and is friends with Zara.
The track was written by Sabrina with Earwulf, Kid Joki, Madison Love, Delacey & Marshmello, with the latter also handling its production.
Commenting on the song, Sabrina stated:
"When the movie came out, it [the song] really kinda had a resurgence like it was brought back to life and people just loved the song and it kinda started to blow up. And I think just the connection there and Zara and I just being kind of mutual friends … it just worked out so I just hopped on the song and I'm really excited 'cause I just love it and I've loved it for the last year."
The official music has just made its premiere and it features both artists serving futuristic outfits and sexy dances moves.
Check it out below!